Government of Belarus using 'new tools' to silence dissent on internet, says Index on Censorship report
Researchers also highlighted concerns that western technology giants may have sold equipment or software to Belarus that could be used to stifle or monitor dissent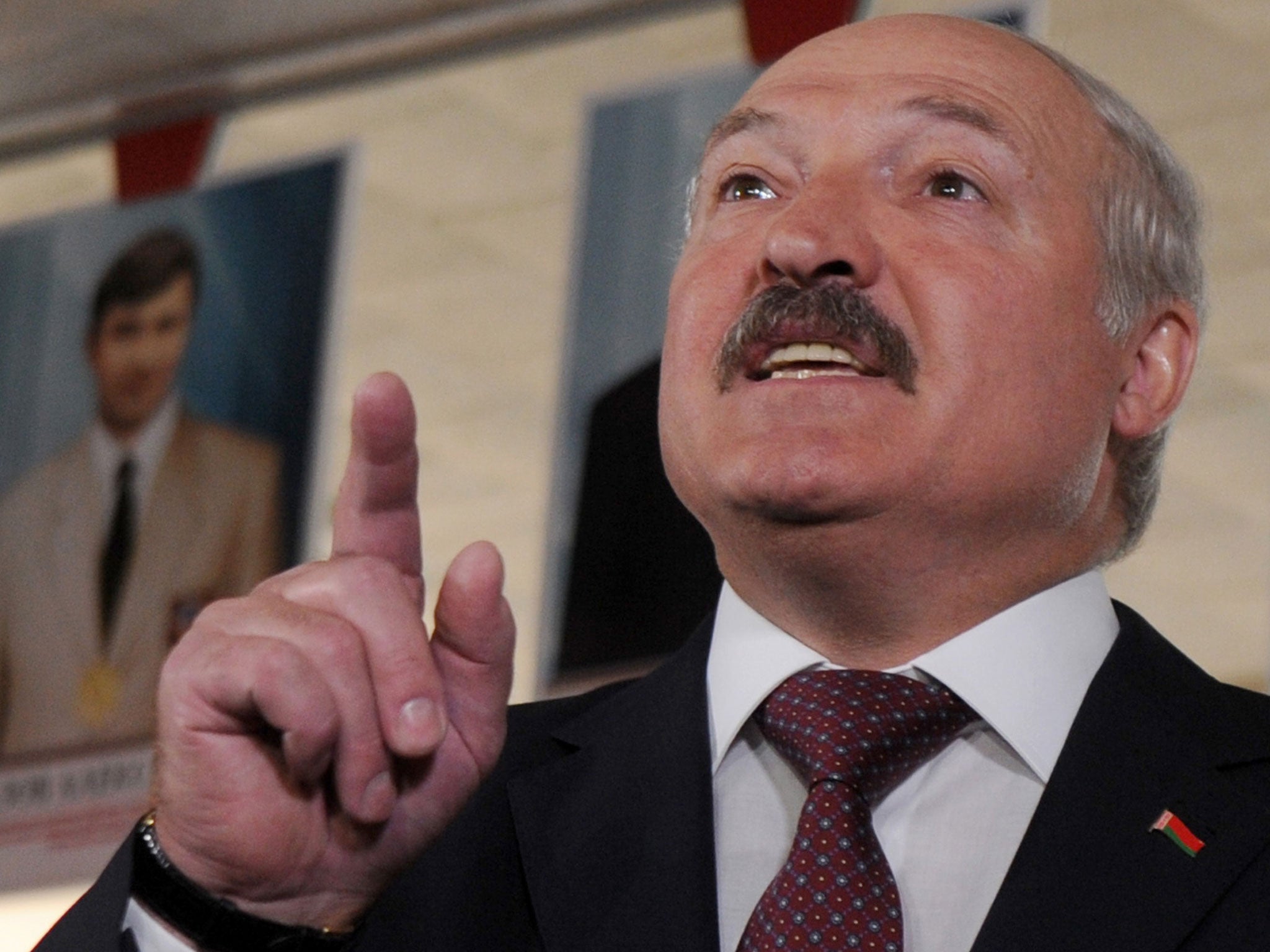 The government of Belarus is employing a host of "new tools" to silence free voices and track down dissent on the internet according to a report published today.
Researchers at Index on Censorship have been investigating ways in which Europe's last dictatorship monitors web activity at a time when internet use in Belarus is rapidly expanding.
Belarus boasts half a million new internet users every year making it one of the fastest growing online markets. Access to broadband has also increased dramatically, from just 10 percent of inhabitants able to use high speed internet in 2010 compared to 70 percent of internet users by September 2012.
The mainstream media in the former Soviet republic is almost exclusively state owned. The growth of the web has enabled dissidents and opposition groups to meet and exchange ideas with newfound vigour following the brutal December 2009 crackdown that began when protests broke out in the aftermath of disputed presidential elections.
Yet the report's authors, who conducted a field trip to Belarus last month, warn that the growth of internet use has been accompanied by a dramatic increase in tools to monitor their activity.
Among the tools the researchers found in place were web filters on multiple government controlled WiFi networks, surveillance technology allowing the authorities to intercept all web traffic, the removal of secure access to particular websites including Facebook and the creation of fake versions of popular dissident websites such as Charter97.org.
Andrei Aliaksandrau, Index's Belarus programme manager, said: "[Belarusian president] Alexander Lukashenko has significantly expanded his government's control over the internet in the last two years. Few people in Belarus realise the level of state surveillance now being carried out by Lukashenko's security services. This poses a huge threat to internet activists in Belarus."
The report details how websites that are critical of the Belarusian government are often targeted by Distributed Denial of Service (DDoS) attacks, a disruption technique that employs thousands of computers used to bombard a website with requests for information that overwhelms and temporarily takes down the target site.
Researchers also highlighted concerns that western technology giants may have sold equipment or software to Belarus that could be used to stifle or monitor dissent.
Mike Harris, Head of Advocacy at Index on Censorship said: "State surveillance is yet another way that Lukashenko is compromising freedom of expression in Belarus. Index calls on the government to end online surveillance, release political prisoners and support its citizens' rights to free expression. The European Union must also act to stop the export of surveillance technology to places like Belarus."
Join our commenting forum
Join thought-provoking conversations, follow other Independent readers and see their replies