Greece could be pushed into new elections if eurozone rejects austerity plans, Yanis Varoufakis warns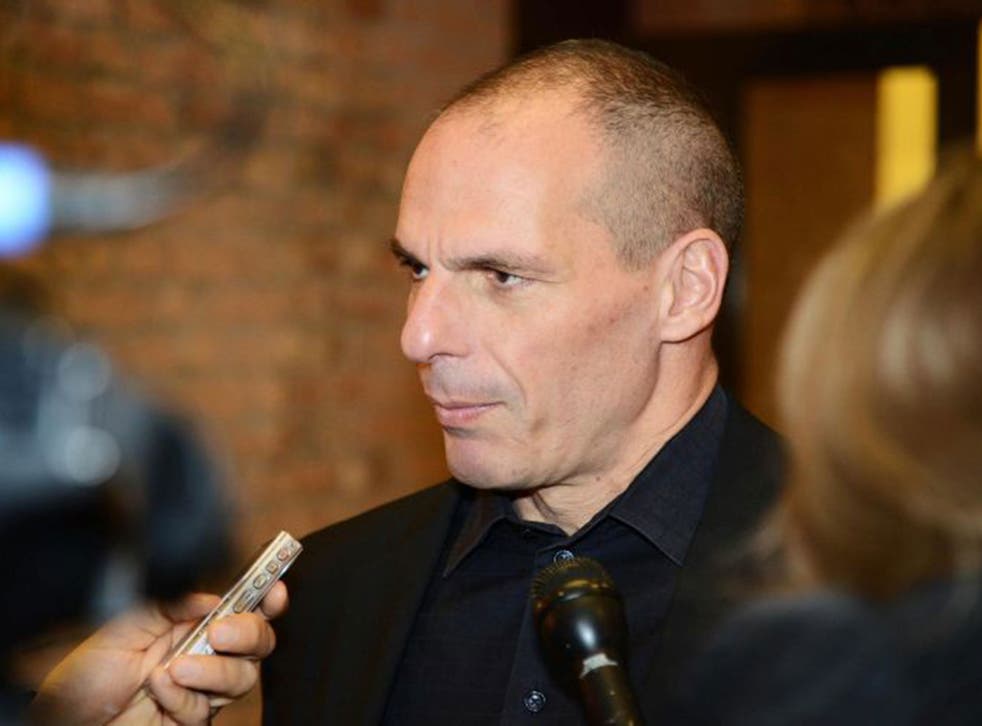 Greece could be forced into fresh elections or a referendum if eurozone finance ministers reject its plans to ease austerity, the nation's Finance Minister, Yanis Varoufakis, said today.
Mr Varoufakis's left-wing Syriza party won a sweeping victory in January after campaigning on a platform to renegotiate bailouts granted in 2010 and 2012, worth a combined €240bn (£173bn).
Athens reached a temporary deal with lenders in February to extend the bailouts by four months, and it has until the end of April to set out reforms it will make in exchange for further aid.
But the reforms must be agreed by the Eurogroup – the forum of eurozone finance ministers – which meets tomorrow in Brussels to discuss Greece's initial proposals. These include a crackdown on tax avoidance, but also retain Syriza's key election pledges such as raising the minimum wage.
Greece elections 2015: In pictures

Show all 25
If the meeting rejected Greece's proposals, Mr Varoufakis told the Italian daily Corriere della Sera, "there could be problems. But, as my Prime Minister has said, we are not yet glued to our chairs. We can return to elections, call a referendum."
Another key plank of Syriza's proposals – swapping Greece's existing debt pile for bonds linked to growth – has been met with "silence" so far, he added.
Join our new commenting forum
Join thought-provoking conversations, follow other Independent readers and see their replies