Greece debt crisis: Parliament holds emergency session on new austerity measures to secure third bailout
Meanwhile, the country has registered 0.8 per cent growth which economists have attributed to retail sales and tourism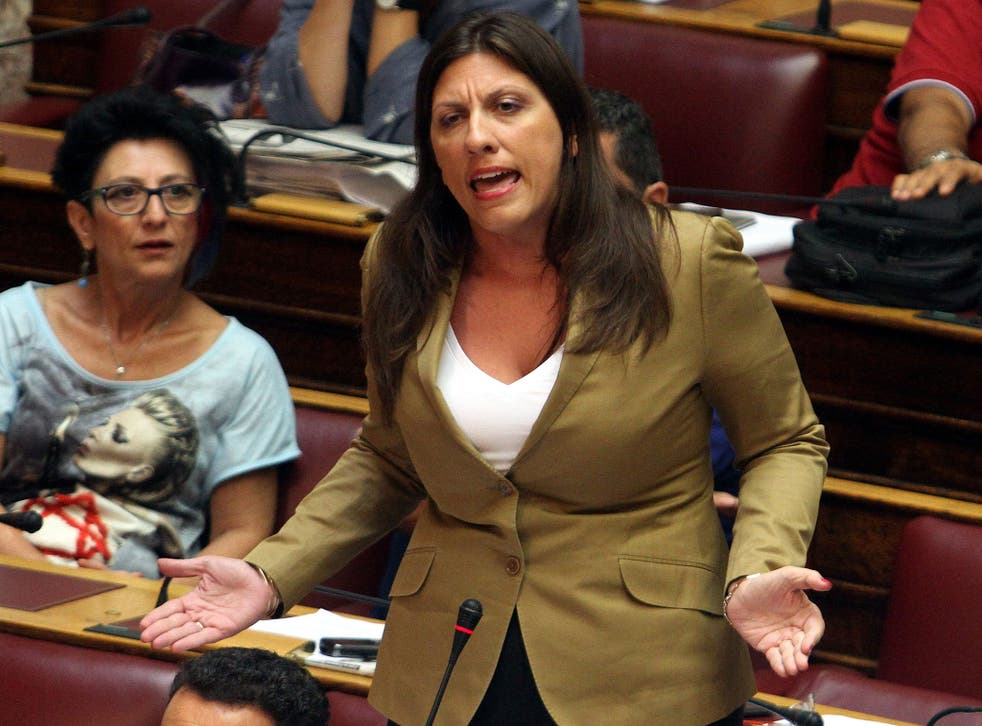 Greece's parliament has held an emergency session on new austerity measures to secure a third bailout, as unexpected positive news came in the form of 0.8 per cent growth in the second quarter of the year.
Prime Minister Alexis Tsipras is expected to be forced to rely on opposition votes to pass the Bill for the three-year €85bn (£61bn) package through a parliamentary vote, as he continues to face major dissent within his own party.
Thirteen Syriza MPs this week said they would form a rival anti-bailout movement.
Politicians joined Panagiotis Lafazanis, the former energy minister, to oppose the government's support for austerity just weeks after the majority of the country voted "no" in a referendum on similar measures.
"We call on the formation of a broad and nationwide political and social movement to create committees to struggle against the new [bailout], austerity and the colonisation of the country," their announcement read.
The divide within the left-wing party is so deep that a senior Syriza official told The Independent that the government could call snap elections in less than two months.
Eurozone finance ministers are expected to meet on Friday to sanction the Greek bailout deal before it gets approval from several parliaments across Europe, including Germany.
In some rare positive news, the country's statistical body said the nation had registered a 0.8 per cent growth in the April to June period. Economists attributed the growth to retail sales – as Greeks rushed to spend their euros on fears the currency would be returned to the drachma – and tourism, with the debt-strapped country benefiting from unrest in the Middle East and Turkey.
But analysts also warned that the growth would be short-lived. "This expansion is not likely to last. With capital controls in place, more austerity measures to come as part of a third bailout and the real prospect of a snap election, Greece should see its economy contract by as much as 3 per cent for 2015," Megan Greene, chief economist at Manulife said.
Register for free to continue reading
Registration is a free and easy way to support our truly independent journalism
By registering, you will also enjoy limited access to Premium articles, exclusive newsletters, commenting, and virtual events with our leading journalists
Already have an account? sign in
Register for free to continue reading
Registration is a free and easy way to support our truly independent journalism
By registering, you will also enjoy limited access to Premium articles, exclusive newsletters, commenting, and virtual events with our leading journalists
Already have an account? sign in
Join our new commenting forum
Join thought-provoking conversations, follow other Independent readers and see their replies