Greece wants to cut its public sector. This man wants to quit as a teacher. So why did it take two years?
The Greek economy is in crisis. And the case of Alex Christodoulou explains why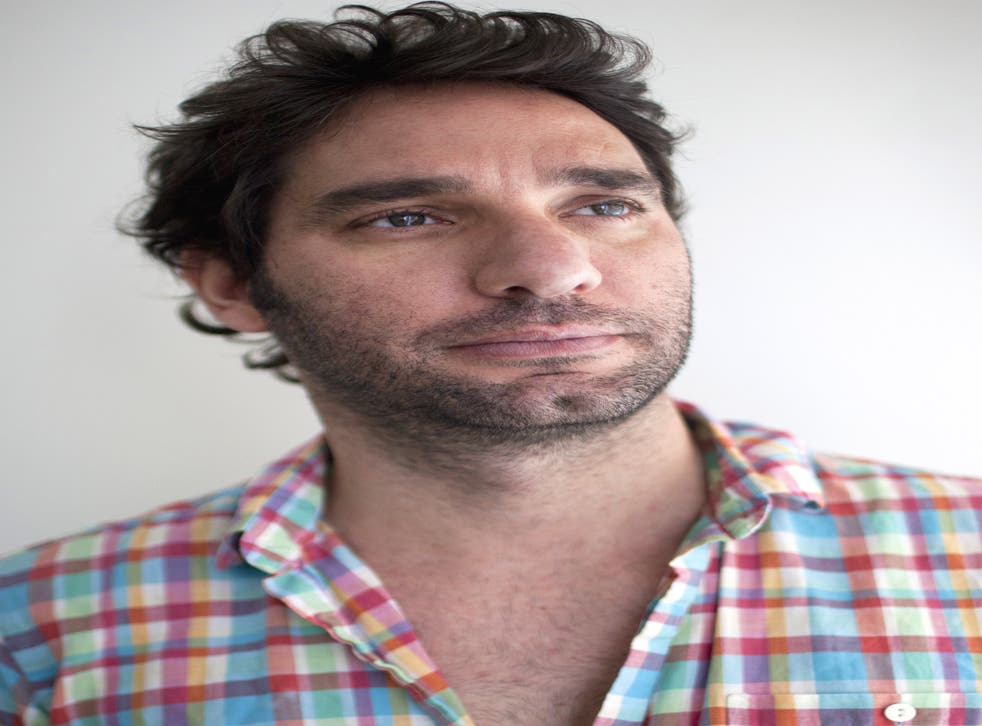 The CoLab in Athens is a sign of the times. A shabby grey building a short walk from the city's becalmed shopping district, it is home to a clutch of fledgeling tech start-ups. The bright young things in jeans and T-shirts are housed in the otherwise drab former offices of a branch of the state bureaucracy that fell victim to Greece's spending cuts. Underneath it sits a discount supermarket, the front window of which is plastered in adverts for items at €1 or less.
Among the aspiring entrepreneurs hunched over a computer is Alex Christodoulou. The 36-year-old has been trying to make the journey that institutions like the International Monetary Fund (IMF) and the European Central Bank (ECB) want Greece to make. Two summers ago he quit a "job for life" in the public sector to launch his own tech-based business, aiming to compete in the global market.
Instead of being feted as a trailblazer, the computer studies teacher found that he was treated as a pariah. First his school in Kalamata, the same seaside city in the Western Peloponnese where the Prime Minister Antonis Samaras hails from, refused to accept his letter of resignation.
"They told me I was too late to resign and I would have to wait for the next year. I couldn't believe it," said Mr Christodoulou. Bewildered officials told him that he risked losing his pension with his unorthodox behaviour. Having thought of his big idea and persuaded a friend to join him, he didn't care about the pension. "They couldn't imagine that someone would resign because they wanted to do something else with their life."
In his nine years of teaching he got a first-hand insight into Greece's woefully dysfunctional education system. In order to top-up their salaries, some teachers reserved their real teaching for after-school lessons at frontistiria – private crammers that most Greek pupils attend. A minority of his colleagues would even fail children in tests to encourage them to sign up for the paid lessons after hours.
Mr Christodoulou was told if he really wanted to quit he would have to stay away from work for 21 consecutive school days. He would then be fired. After two months had passed without showing his face there was no response. When he contacted the school to ask when he would be fired, he was told he would have to face a disciplinary board and a possible lawsuit. The stand-off continued for seven months before he finally got a letter telling him that his resignation was accepted.
It was not just the school that could not understand his burst of entrepreneurialism. His move confounded friends and family who thought he was wrong to leave his safe position. Despite earning a modest €1,300 (£1,100) a month, his job with only 20 hours of teaching a week and three months vacation a year "was considered one of the best you could get", he said. It was the "Greek dream" of an easy-going job followed by early retirement.
Two years on and the reluctant public servant's ordeal is not over. Last week, he got a call from the Greek education ministry telling him he would receive written notification that his resignation had been rescinded, his salary would recommence and that he would then face disciplinary action and expulsion. In other words they wanted to rehire him so that they could fire him and include him in the number of public servants being laid off to appease Greece's international creditors.
Mr Christodoulou, who has launched a smartphone application called "Locish" which offers travellers advice from local experts, is angry at his retrospective lay-off. "I don't want to be counted as a fired person. I shouldn't be punished because I resigned," he said. "This is crazy even for Greece."
Earlier this week, the Greek Parliament passed its latest package of austerity measures, the centrepiece of which was a commitment to take 15,500 workers off the public payroll. The lay-offs will break a century-old tradition of permanent positions in the civil service. It was forced upon a largely unwilling Parliament by the ECB, IMF and European Commission – known collectively as the troika – in return for the latest loans of €8.8bn.
The troika's prescription of tax increases, privatisations and spending cuts has not tackled Greece's debt crisis. Unemployment is the highest in Europe, and youth joblessness stands at more than 60 per cent.
What cases like Mr Christodoulou's illustrate are how little the trumpeted reforms have eaten into Greece's client state. For decades civil service jobs have been handed out in return for votes. It was politically cheaper to hike taxes than reform Greece's expensive and grossly inefficient bureaucracy.
And it is not just a numbers game. Contrary to popular perception, the percentage of the working population employed by the state in Greece is lower than the eurozone average. But public sector workers outnumber their private counterparts to a greater extent than any other EU country. This trend has emerged during the crisis. In 2008 a little over four out of every 10 Greek taxpayers was employed by the state. Now it is six out of 10.
What Greece really needs is to manage its public sector "on a qualitative, not a quantitative basis", said Theodore Pelagidis, an economics professor at the University of Piraeus who compiled the public-private research.
Aristos Doxiadis, a partner at OpenFund, the venture capital firm who invested in Locish, explains that the private sector has been squeezed to protect "public sector profligacy", which has contributed to the downward spiral. OpenFund, which has been supported by the European Investment Fund, has helped to stimulate a lively startup scene in Athens where hundreds of would-be entrepreneurs now turn out at almost daily "new economy" events.
Measured in numbers, the new ventures are not going to turn things around, Mr Doxiadis admits, "but the example they give can have a huge impact".
The Christodoulou family have belatedly come around to the idea of their son's startup venture since it received seed funding and he and his partner Gregory Zontanos – who also quit his job in the civil service – were interviewed by local media outlets.
The Locish founder admits the inspiration for his travel app, which launches in New York this month, came from a Greek entrepreneur who started a successful website in London several years ago. "We used to think that the guys in Silicon Valley are different to us, then we saw him on a video and thought 'he's like us', we can get funded too."
Register for free to continue reading
Registration is a free and easy way to support our truly independent journalism
By registering, you will also enjoy limited access to Premium articles, exclusive newsletters, commenting, and virtual events with our leading journalists
Already have an account? sign in
Register for free to continue reading
Registration is a free and easy way to support our truly independent journalism
By registering, you will also enjoy limited access to Premium articles, exclusive newsletters, commenting, and virtual events with our leading journalists
Already have an account? sign in
Join our new commenting forum
Join thought-provoking conversations, follow other Independent readers and see their replies