Greek bailout crisis: We should pay reparations for Nazi war crimes, say top German politicians
The proposal could open the door to compensation claims from other countries occupied by the Nazis during World War Two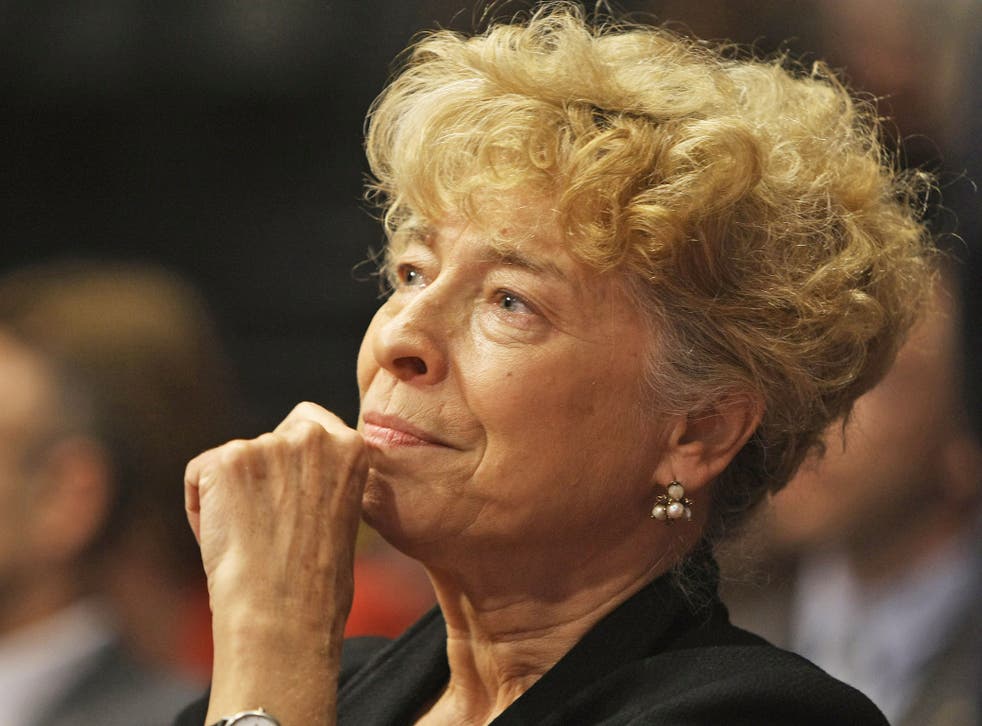 Senior German politicians have broken ranks with Angela Merkel's government to demand that Germany pay reparations to Greece for Nazi crimes committed during the Second World War.
The move by key figures from two parties that are Ms Merkel's junior coalition partners broke a 25-year taboo on a subject that Berlin has consistently maintained is "closed" – and followed repeated demands by the new Greek government for war compensation payments to help offset its deepening national debt.
"In my view the issue is absolutely clear, we should provide financial help for the victims and their relatives," said Gesine Schwan, 71, a senior Social Democrat who ran twice for the office of German president. "It is a matter of recognising that we committed terrible crimes in Greece."
Her view was echoed by the deputy Social Democrat leader, Ralf Stegner. "I believe we should be leading the discussion about reparations," he told Der Spiegel, though he added: "We should not link the issue with the current debate about the euro crisis."
The Greens' parliamentary party leader, Anton Hofreiter, said: "Germany cannot just sweep Greece's demand off the table. This chapter is not closed, neither from a moral nor legal standpoint." He said Ms Merkel's government would be "well advised to seek a solution".
The proposal – likely to be met with a frosty response by German finance minister Wolfgang Schäuble – appeared to open the door to compensation claims from other countries occupied by the Nazis, including more than 20 current members of the European Union, if accepted. Conservative politicians in Poland previously made similar demands which went unanswered.
Nazi Germany murdered thousands of Greek citizens during its occupation of the country from 1941 to 1944. Adolf Hitler's regime also forced the Greek national bank to supply Germany with credits worth the equivalent of between €8bn and €11bn (£5.75bn to £8bn) at current value, and never repaid the sum. Since its election, the new Greek government led by Alexis Tsipras has reopened the issue of German war reparations, arguing that compensation from Berlin could be used to ward off the prospects of Greek bankruptcy. Last week the Greek justice minister threatened moves to confiscate German property if the issue is not resolved.
Greece elections 2015: In pictures

Show all 25
Ms Merkel's government and senior figures in her ruling conservative Christian Democratic party, including Mr Schäuble, have insisted repeatedly that Greek war reparations cannot be renegotiated. Germany's government spokesman confirmed this position today.
Germany argues that it paid out the equivalent of €58m (£42m) in war reparations under agreements with several European governments, from which Greece was able to benefit, in 1969.
Berlin maintains that all outstanding war reparations claims were settled in the so-called "Two Plus Four Treaty" between Germany and the Allied powers in 1990.
Ms Merkel is scheduled to meet Mr Tsipras in Berlin on Monday for talks about Greece's debt problems. Mr Schäuble recently claimed that trust in Greece had been "destroyed" by the behaviour of the Tsipras government.
Register for free to continue reading
Registration is a free and easy way to support our truly independent journalism
By registering, you will also enjoy limited access to Premium articles, exclusive newsletters, commenting, and virtual events with our leading journalists
Already have an account? sign in
Register for free to continue reading
Registration is a free and easy way to support our truly independent journalism
By registering, you will also enjoy limited access to Premium articles, exclusive newsletters, commenting, and virtual events with our leading journalists
Already have an account? sign in
Join our new commenting forum
Join thought-provoking conversations, follow other Independent readers and see their replies