Greek court fines migrant strawberry pickers who were shot at for demanding pay
The 200 strawberry-pickers, many of them from Bangladesh, had been working on the Greek farm for six months without pay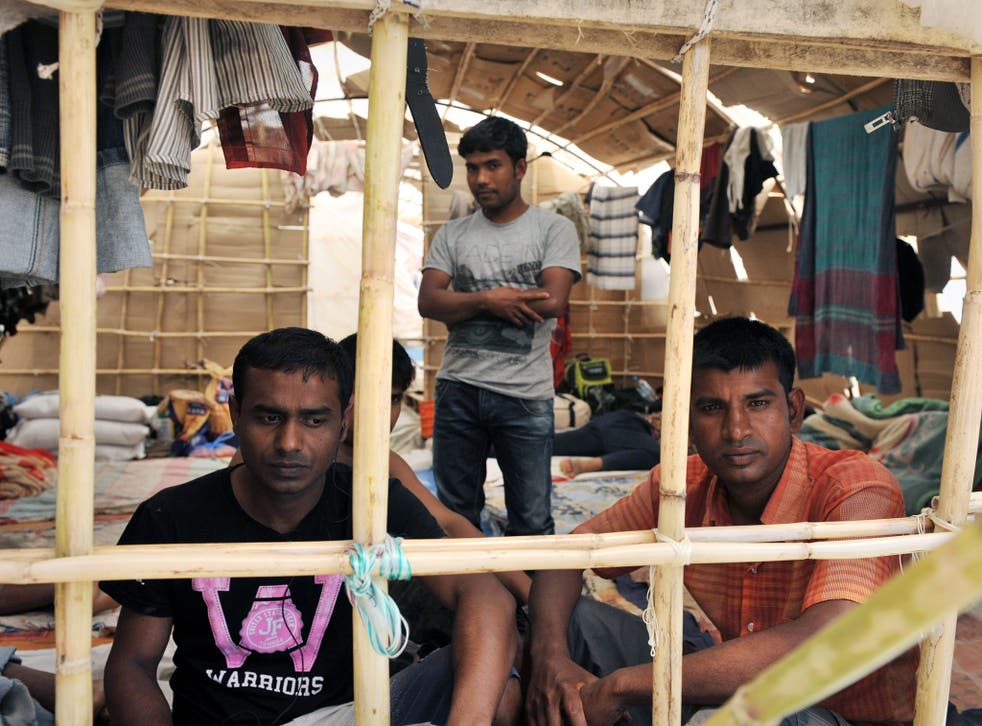 A group of Bangladeshi strawberry pickers who were shot and wounded when they asked to be paid have been fined by a Greek court.
The charges stems from an incident in April 2013, when strawberry trader Nikos Vaggelatos and farmer Kostas Chaloulos shot and injured 28 migrant workers for requesting recompense for six month's unpaid labour.
A subsequent court ruling which cleared the farmers last year sparked a racism row, after the men admitted to the shooting and it emerged that the workers had been living and working in squalid conditions without basic sanitation.
Two others were convicted of aggravated assault and illegal use of firearms and given sentences of 14 years and seven months and eight years and seven months. However, they were also allowed to walk free from court pending appeals.
At the time, Petros Constantinou, coordinator of Greece's Movement Against Racism and the Fascist Threat, told the Guardian the case represented an "unprecedented racist scandal".
It has now emerged that the migrants must pay the court fees for the case, Vice has reported.
The court is handing the migrants a bill of €12,000 (£8,800) in total, or €360 (£260) for each of the 35 migrants, after the lawyers defending the workers requested that the president of the Mixed Jury Court of Patras be removed.
They argued that the judge was biased towards the defendants, but after the judicial council rejected the request, the court ruled the migrants must pay the fees incurred.
The workers are appealing against the costs, and have protested outside the Ministry of Finance.
Ari Achman, who represents the immigrants, told Vice: "These guys were shot at and they haven't even received the wages they're owed. Now, they have to pay fines. Mr.Papadigenopoulos told us that the Ministry would help with the cancellation of the fines. He also said that it was a shame that the fines were ever issued."
Join our new commenting forum
Join thought-provoking conversations, follow other Independent readers and see their replies