Greece debt crisis: German plan demands €50bn of state assets is transferred to external fund
Eurozone creditors struggle to reach agreement on emergency fuding for Athens, with one proposal calling for privatisations managed by an outside agency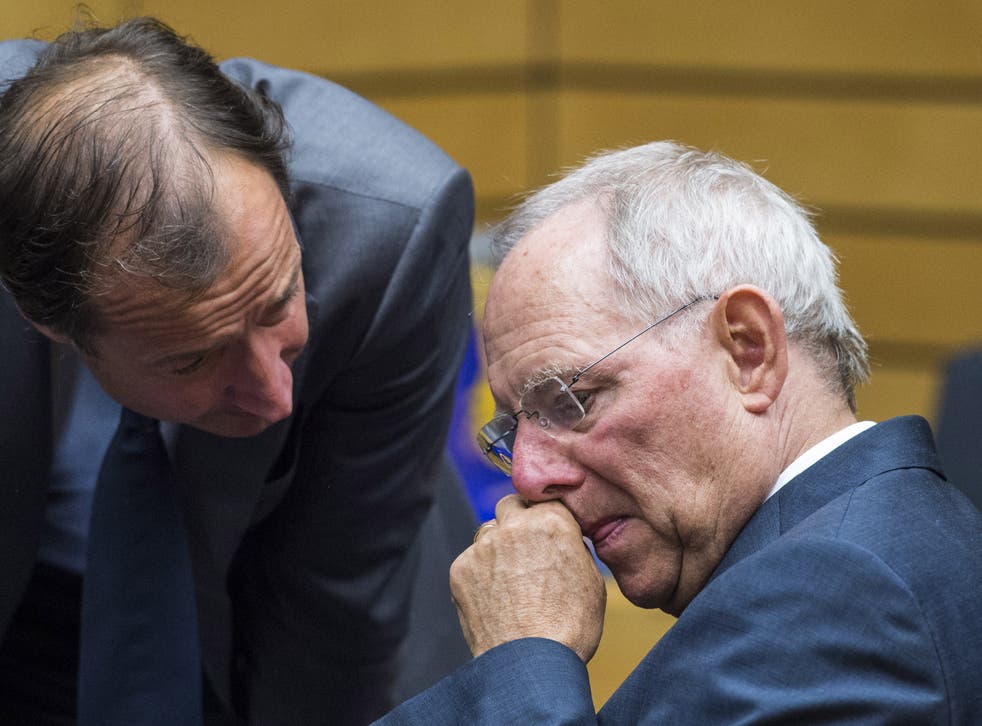 Fiscal hawks among Greece's eurozone creditors are taking an openly firmer line with Athens, including a proposal that Greece transfer €50bn of state assets into a fund to be managed by an external agency.
The plan appears in a paper from the German finance ministry and calls for either the transfer of state assets or a temporary "time-out" from the eurozone.
Eurozone members have found themselves increasingly split on Greece following Greece's rejection of bailout terms in a referendum and the submission of an alternative plan by Greek Prime Minister Alexis Tsipras that was largely in line with the creditors' inital proposals.
Germany and other more fiscal conservative Eurozone members say Greece must now go further in its austerity measures and provide greater assurance.
Others, including France and Italy, favour a speedier agreement on emergency aid.
Eurozone finance ministers held talks on Saturday, during which Wolfgang Schaeuble, the German finance minister, told fellow eurozone ministers that Greece would need to do more to persuade Germany to agree to a new loan.
The discussions broke up around midnight without reaching an agreement.
The German proposal could see Greek state assets managed and privatised by an independent trust.
Germany also wants reforms in Greece to be supervised by the European Commission and legislation to ensure automatic cuts if Greece misses its deficit targets.
An alternative German proposition is that Greece is given time outside the euro while its debt is restructured, although Greece would remain in the EU under the proposal.
Talks between eurozone ministers resumed on Sunday.
Greece's finance minister, Euclid Tsakalotos, who took up the position last week after predecessor Yanis Varoufakis's resignation, will need to work hard to ease his country's creditor's concerns in order to get much needed funds.
According to some reports Greek banks have barely enough cash to see the country through the week.
Join our new commenting forum
Join thought-provoking conversations, follow other Independent readers and see their replies