Greek Golden Dawn leader and MPs released from prison as time limit on pre-trial custody runs out
Nikos Michaloliakos and 70 other MPs were arrested in a crackdown after the murder of a leftist rapper by a party supporter in 2013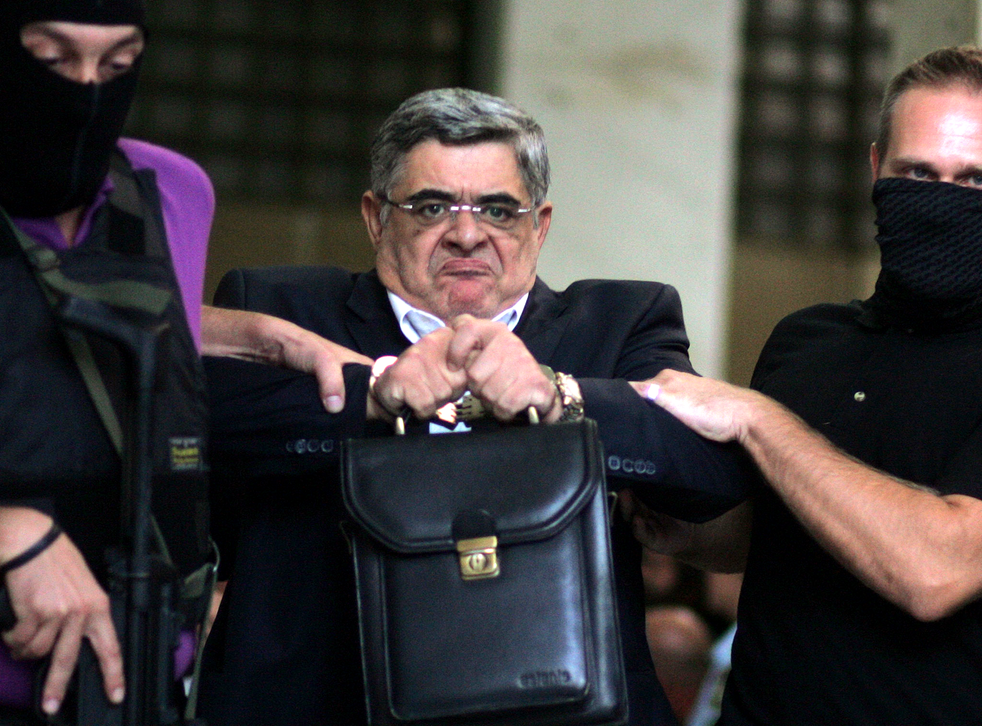 The leader of the Greek neo-fascist party Golden Dawn is to be released from custody today after completing the maximum 18-month period allowed to keep suspects awaiting trial in jail.
Nikos Michaloliakos and several other MPs and party officials were arrested and charged with belonging to a terrorist organisation in September 2013 in a record police crackdown following national outrage over the murder of leftist rapper Pavlos Fyssas by a Golden Dawn supporter, Giorgos Roupakias.
The far-right party leader will now be kept under house arrest until he and some 70 other party members and lawmakers face trial in April.
Party secretary and MP Yiannis Lagos is also to be released but has been banned from leaving the country and attending public gatherings.
There was public backlash earlier this month when Golden Dawn spokesman Ilias Kasidiaris was found innocent for slapping a female MP of the Greek Communist Party on live television.
Golden Dawn first entered parliament in 2012 on a nationalist, anti-immigration agenda and is now represented by 17 MPs, including Michaloliakos and Lagos who were elected while in jail.
Join our new commenting forum
Join thought-provoking conversations, follow other Independent readers and see their replies