Greenpeace activist hospitalised after Spanish navy rams dinghy
A female activist suffered a broken leg and three others were injured when their dinghy was rammed by Spanish speed boats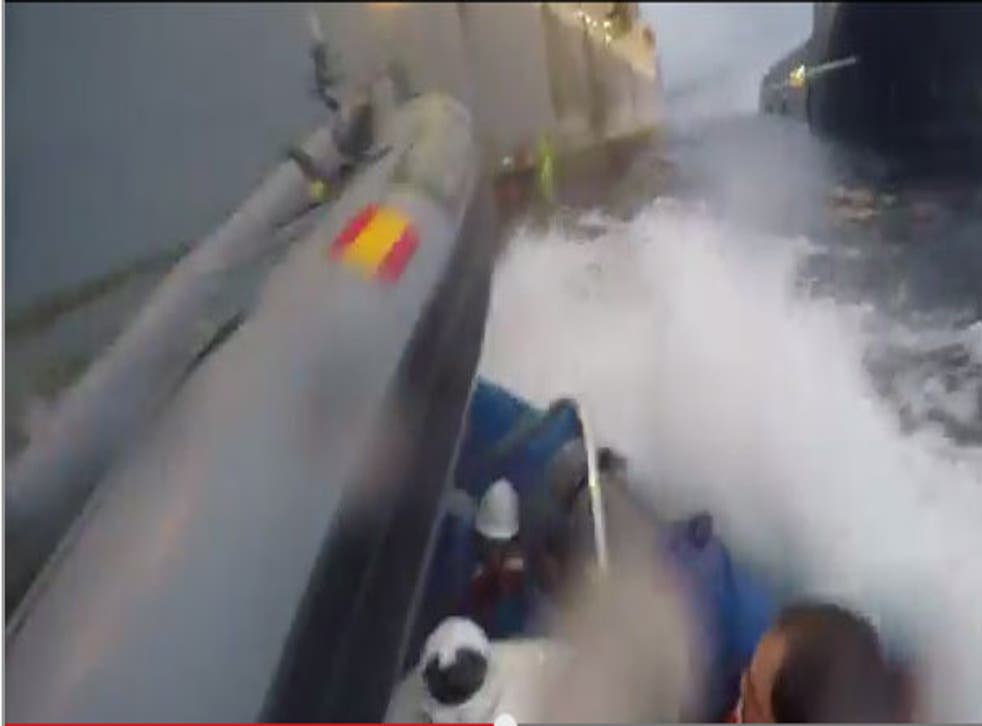 Spanish navy boats rammed into a Greenpeace dinghy injuring four people during a protest against oil exploration near the Canary Islands yesterday.
The navy disputed Greenpeace's account of events and said that it had sent boats from one of its warships stationed in the area to prevent activists from boarding an oil drilling ship, named the Rowan Renaissance.
Greenpeace said one of its activists, a 23-year-old Italian woman, was hospitalised as a result of the ramming, after she fell out of the dinghy and broke her leg.
She was immediately airlifted to a hospital in Las Palmas, Gran Canaria by a helicopter, according to the navy.
On Friday night the Spanish navy asked the Arctic Sunrise, the vessel from which the Greenpeace dinghy was launched, to leave the area.
Joel Stewart, the captain of the ship refused and said: "We will not allow reckless oil drilling by the Rowan Renaissance in these deep waters.
"We are calling on the Spanish government to protect the environment and to protect the people of the Canary Islands and not to be protecting the corporate profits of Repsol."
In Madrid, lawmaker Diego Lopez Garrido of Spain's main opposition Socialist party said he would call Defence Minister Pedro Morenes to parliament to explain the navy's actions.
Spain's Constitutional Court blocked a proposal for the Canary Island's regional government to hold a referendum on oil exploration in the islands territorial waters last month.
Residents fear that oil spills could damage the environment of the islands, which are a tourist magnet and home to an important fishing industry.
Julio Barea of Greenpeace Spain said: "An oil spill in the Canary Islands would be devastating for the environment and the economy of these popular tourist spots."
Additional reporting AP
Register for free to continue reading
Registration is a free and easy way to support our truly independent journalism
By registering, you will also enjoy limited access to Premium articles, exclusive newsletters, commenting, and virtual events with our leading journalists
Already have an account? sign in
Join our new commenting forum
Join thought-provoking conversations, follow other Independent readers and see their replies