HIV up by 8% across Europe
Over 130,000 new cases of HIV were reported in Europe in 2012
Heather Saul
Wednesday 27 November 2013 10:40 Comments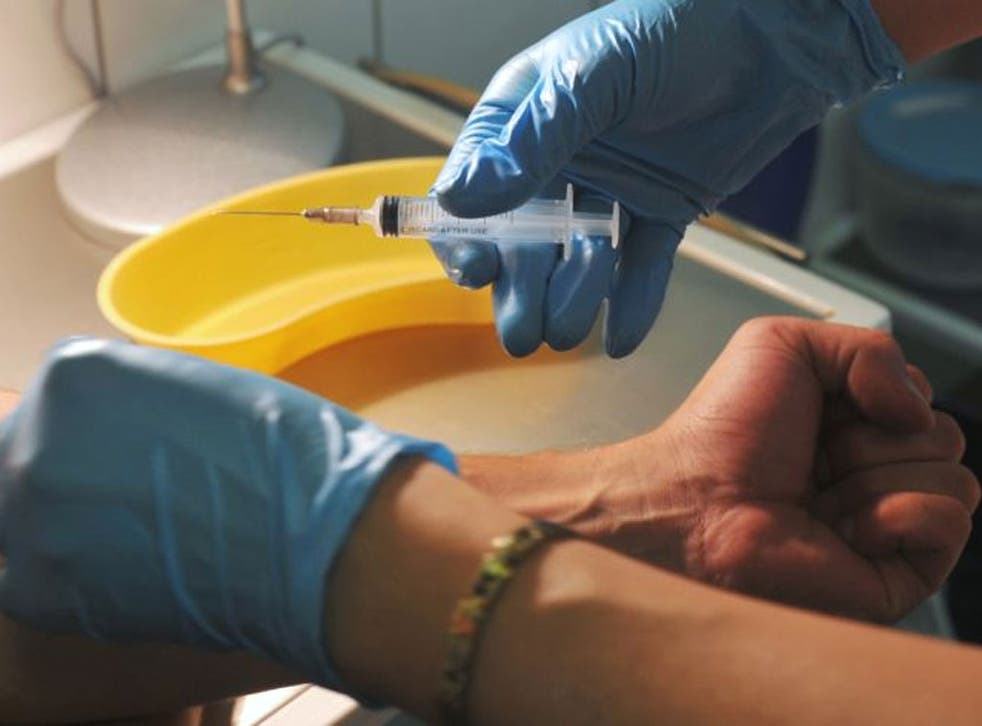 HIV infections across Europe have increased by eight per cent, the European Centre for Disease Prevention and Control has warned.
Some 131,000 people contracted HIV in Europe and nearby countries in 2012, marking an eight per cent rise from a year earlier.
Countries in Eastern Europe and Central Asia saw what the World Health Organisation (WHO) has described as a "steady increase" of nine per cent in infections. More than half of the cases - 76,000 – from this region were reported in Russia alone.
In the east of the WHO's European Region, which includes many Asian former Soviet republics, the number of people diagnosed with AIDS increased by 113 per cent between 2006 and 2012.
Yet countries in the European Union (EU) and European Economic Area (EEA) saw a rise of less than one per cent. Cases of AIDS across western Europe in the same six year period declined by 48 per cent, which experts claim is closely linked to a lack of prevention measures for people at high risk of contracting the human immunodeficiency virus that causes AIDS.
Experts are now calling for "accelerated action" to contain the spread of HIV, such as providing clean needles and syringes for drug users, free condoms and easy access to HIV testing for sex workers and gay men, and early access to treatment with AIDS drugs for those who test positive.
"We know that providing antiretroviral therapy earlier will allow people with HIV to live longer and healthier lives, and will reduce the risk of transmitting HIV to others," says Zsuzsanna Jakab, WHO Regional Director for Europe. "While the HIV epidemic in Europe has not ended, our goal of halting and reversing the spread of HIV by 2015 is still achievable in many countries."
Research by WHO showed almost every second person who tests positive for HIV in the EU/ EEA (49 per cent) is diagnosed later into the course of their infection, meaning they need antiretroviral therapy immediately as their immune system is already starting to fail.
ECDC Director Marc Sprengerger said: "This shows that we need to make HIV testing more available across Europe to ensure earlier diagnosis and more effective treatment and care."
Cocktails and combinations of AIDS drugs can keep the virus in check for many years, allowing those who are diagnosed and treated early to live full and long lives.
Yet even in the relatively wealthy WHO European Region, only one in three people with HIV is getting the ART treatment they need, Wednesday's report said.
Additional reporting by agencies
Register for free to continue reading
Registration is a free and easy way to support our truly independent journalism
By registering, you will also enjoy limited access to Premium articles, exclusive newsletters, commenting, and virtual events with our leading journalists
Already have an account? sign in
Join our new commenting forum
Join thought-provoking conversations, follow other Independent readers and see their replies