Hollande's 'women' at war for ten years, book claims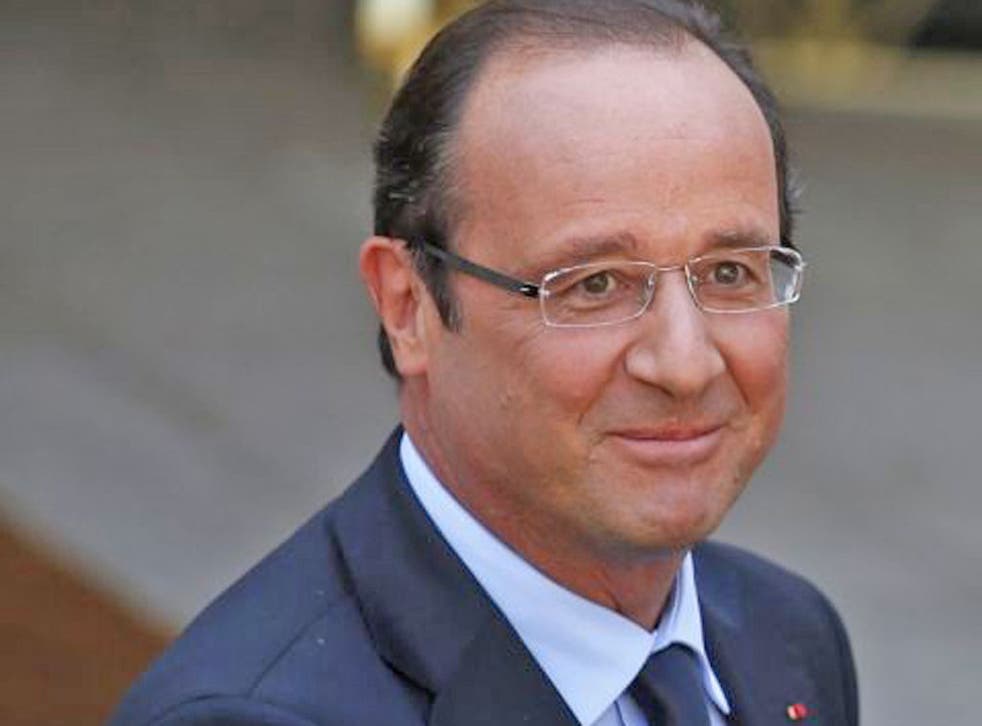 The love triangle at the pinnacle of the French state is a tangled saga of conflict between passion and duty, ambition and self-destruction, according to a book published yesterday.
The two journalists who wrote the "novel" based on the relationships between the French President, François Hollande, his current partner, and his ex (the mother of his four children), claim it is a "psychodrama" which exploded into a state scandal.
In their book, Anna Cabana and Anne Rosencher offer some new insights into the origins of the Twitter spat which distracted from Mr Hollande's presidential campaign and continues to haunt his time in office. It began with a message sent by Valerie Trierweiler in June which implicitly attacked Ségolène Royal, Hollande's former partner. They say Ms Trierweiler has an "irrational hatred" of Ms Royal which goes back 10 years, much longer than previously reported.
They say it began with a meeting in the French parliament in 2002 in which Ms Royal, then a minister, summoned Ms Trierweiler, then a political journalist, to tell her to "stay away from François or you will be sorry". This happened, say the authors, three years before the "official" start of the affair between Mr Hollande and Ms Trierweiler.
The new book, Entre Deux Feux (Between Two Fires), tries at times to be a political-romantic novel. "The man who was a master in the art of evasion [Hollande] … found himself spread-eagled between two imperatives, two arguments, two duties. Between two women. Between two fires," it says. The authors stray into the absurdly grandiloquent when they suggest Ms Trierweiler's tweet was a history-shaping message equivalent to the "Ems telegram" which started the Franco-Prussian war in 1870.
The book also attempts convincingly to explain the conundrum at the heart of the love triangle. It says Ms Trierweiler fears Ms Royal as she is not just any "ex" but a powerful public figure in her own right.
Register for free to continue reading
Registration is a free and easy way to support our truly independent journalism
By registering, you will also enjoy limited access to Premium articles, exclusive newsletters, commenting, and virtual events with our leading journalists
Already have an account? sign in
Register for free to continue reading
Registration is a free and easy way to support our truly independent journalism
By registering, you will also enjoy limited access to Premium articles, exclusive newsletters, commenting, and virtual events with our leading journalists
Already have an account? sign in
Join our new commenting forum
Join thought-provoking conversations, follow other Independent readers and see their replies