Holocaust Memorial Day: Vladimir Putin not joining world leaders at Auschwitz amid tensions
The Russian President was reportedly denied an invite because of Ukraine
Lizzie Dearden
Tuesday 27 January 2015 11:22 Comments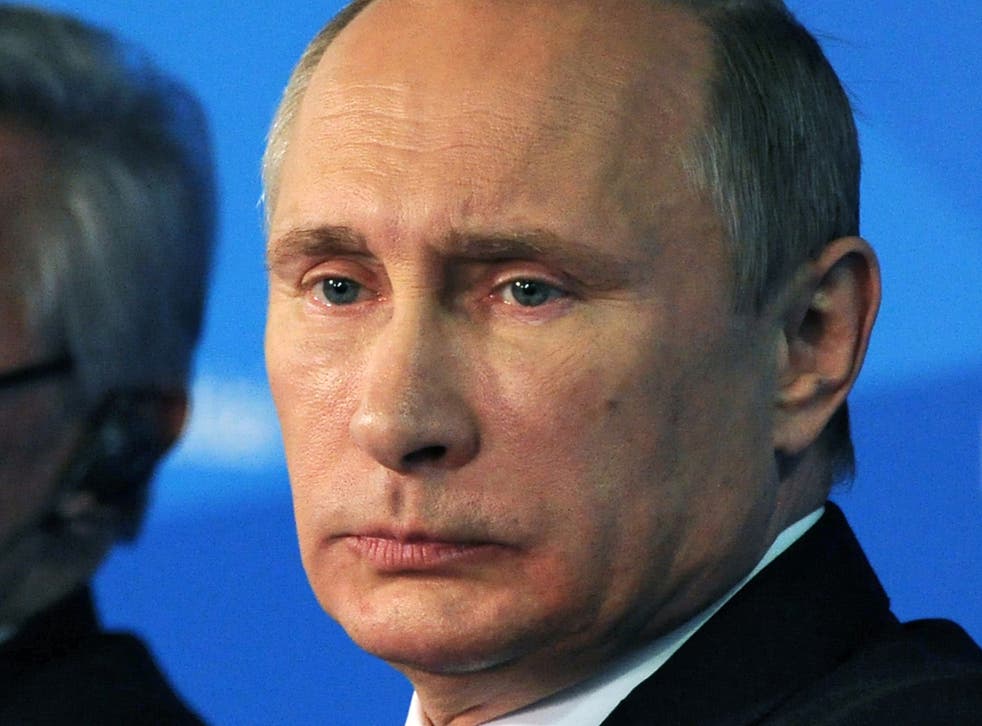 World leaders are gathering at Auschwitz today exactly 70 years after the concentration camp was liberated by Russian soldiers but Vladimir Putin will not be joining them to mark Holocaust Memorial Day.
The Russian President reportedly did not receive an official invitation to the ceremony from Poland after politicians severely criticised Russia's alleged role backing separatist Ukrainian rebels.
Sources said Poland was wary of the domestic political consequences of inviting Mr Putin amid ongoing tensions in Europe over the Ukraine crisis and the downing of Malaysia Airlines flight MH17.
"He will not go but of course we have attached and do attach great importance to all memorial events, especially on the 70th anniversary of victory (in World War Two), including those that will take place in Poland," a Kremlin spokesperson was quoted as saying by Interfax earlier this month.
The Russian delegation is being headed instead by the President's chief of staff, Sergei Ivanov, who will join Foreign Secretary Philip Hammond and the the leaders of Germany, Australia, France, alongside representatives from around the world.
The Red Army's 322nd Rifle Division entered Auschwitz on 27 January 1945 to find hundreds of corpses and 7,500 prisoners left because they were deemed too weak to walk the "death march" to another concentration camp.
Paula Lebovics was an 11-year-old prisoner there on that day and remembers being picked up and hugged by a crying Russian soldier.
She returned to the camp she escaped from home in California for today's commemorations, saying she still feels enormous gratitude to the man and the other Soviet soldiers who liberated it.
Holocaust Memorial Day 2015: Haunting images of Auschwitz

Show all 20
"[Putin] should be there," she said. "They were our liberators.
"A lot of people have bad memories from that (the liberation), but I have good ones. I am very grateful."
The organisers, Auschwitz-Birkenau State Museum and the International Auschwitz Council, opted to avoid direct invitations by Poland's President this year, instead asking countries that are donors to Auschwitz, including Russia, who they planned to send.
Poland's Foreign Ministry insisted Putin could have attended if he wanted to.
The country has been one of Europe's most vocal voices in condemning Russia's alleged actions in Ukraine, which has plunged the continent into one of the worst crises since the end of the Cold War.
At the United Nations, commemorations planned for Tuesday were cancelled because of blizzards caused by winter storm Juno in New York, but hundreds of events were going ahead in the UK.
Last year over 2,400 activities took place to mark Holocaust Memorial Day in Britain, which commemorates the holocaust of the Second World War as well as all the communities that suffered as a result of subsequent genocides in Cambodia, Bosnia, Rwanda and Darfur.
To mark the 70th anniversary, 70 symbolic locations in towns and cities are lighting specially-designed candles, including one at Lowestoft Railway Station, where 200 Kindertransport refugees arrived in December 1938.
Additional reporting by AP
Register for free to continue reading
Registration is a free and easy way to support our truly independent journalism
By registering, you will also enjoy limited access to Premium articles, exclusive newsletters, commenting, and virtual events with our leading journalists
Already have an account? sign in
Join our new commenting forum
Join thought-provoking conversations, follow other Independent readers and see their replies