Chef who started out as homeless dishwasher wins Michelin star for Paris restaurant
Alan Geaam once slept rough in a park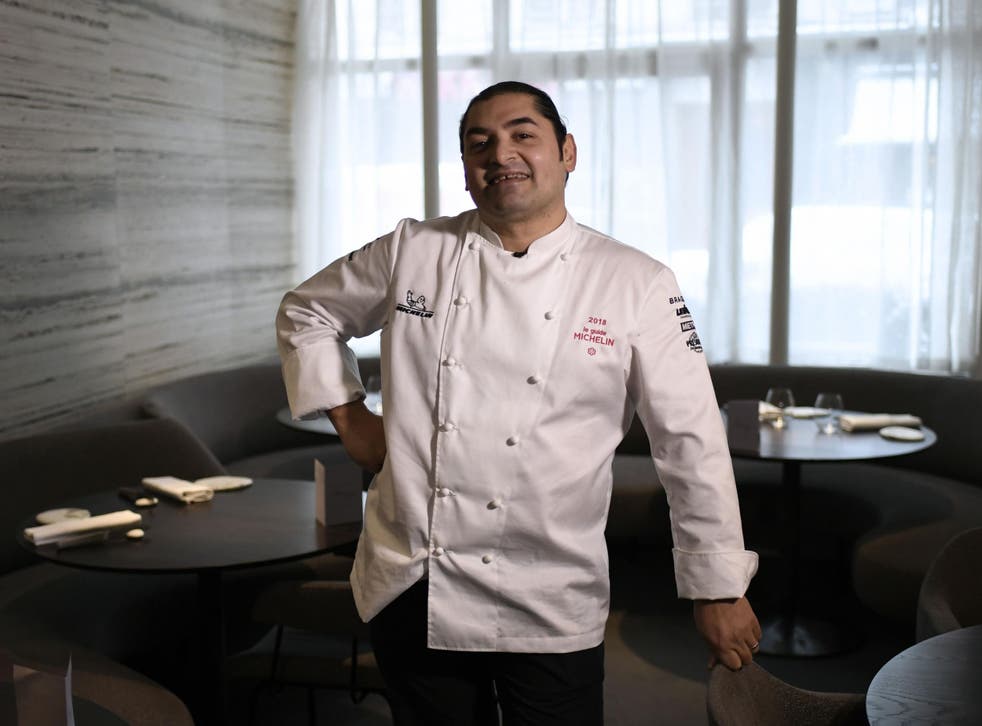 A chef who once slept rough in a Parisian park while working as a dishwasher has recently gained a Michelin star for his highly commended new restaurant in the French capital.
Alan Geaam was born into a Lebanese family living in Liberia, where war forced them to return to Beirut, only for conflict to break out there.
The 43-year-old then embarked on a nomadic journey that saw him live in the US, Italy and the Czech Republic before he arrived in Paris 20 years ago.
At one stage, he said he found himself with around £70 in his pocket and was forced to sleep in a park.
Although he spoke no French, he managed to find work in a variety of restaurant kitchens, starting out as a dishwasher.
"I worked during the day as a construction worker and at night delivering pizzas and washing dishes," he said. "One night the cook cut his hand and had to go to hospital.
"No one asked me, but I just took over. There were 14 tables and so I just fed the customers and at the end of the night they were delighted. The owner said to me, 'But you can cook' and I said, 'Yes'."
Mr Geaam, whose AG Les Halles restaurant, his fourth, is in the 1st arrondissement of Paris on the right bank of the River Seine, said his love of food began when he watched cookery shows on TV.
But he first took it up on his national service in Lebanon.
World news in pictures

Show all 50
He said he was still staggered that someone with his humble background would gain the ultimate hallmark of fine dining – a Michelin star.
"I never thought the Michelin would be interested in someone like me, who was self-taught, who had to sleep in the street at 19 and who began as a dishwasher," he told France Today.
The chef, whose cooking style combines his zeal for the best quality French produce with his avid interest in and inventive use of spices.
"After so many years of mastering the techniques of French cooking, I now feel confident enough to respectfully revise and tweak traditional French dishes to reflect my palate and my culinary story," he said.
Register for free to continue reading
Registration is a free and easy way to support our truly independent journalism
By registering, you will also enjoy limited access to Premium articles, exclusive newsletters, commenting, and virtual events with our leading journalists
Already have an account? sign in
Register for free to continue reading
Registration is a free and easy way to support our truly independent journalism
By registering, you will also enjoy limited access to Premium articles, exclusive newsletters, commenting, and virtual events with our leading journalists
Already have an account? sign in
Join our new commenting forum
Join thought-provoking conversations, follow other Independent readers and see their replies