Human rights protests over Kenyan gang rapists made to mow police lawn as 'punishment'
The 16-year-girl was raped and had her spine broken during the ordeal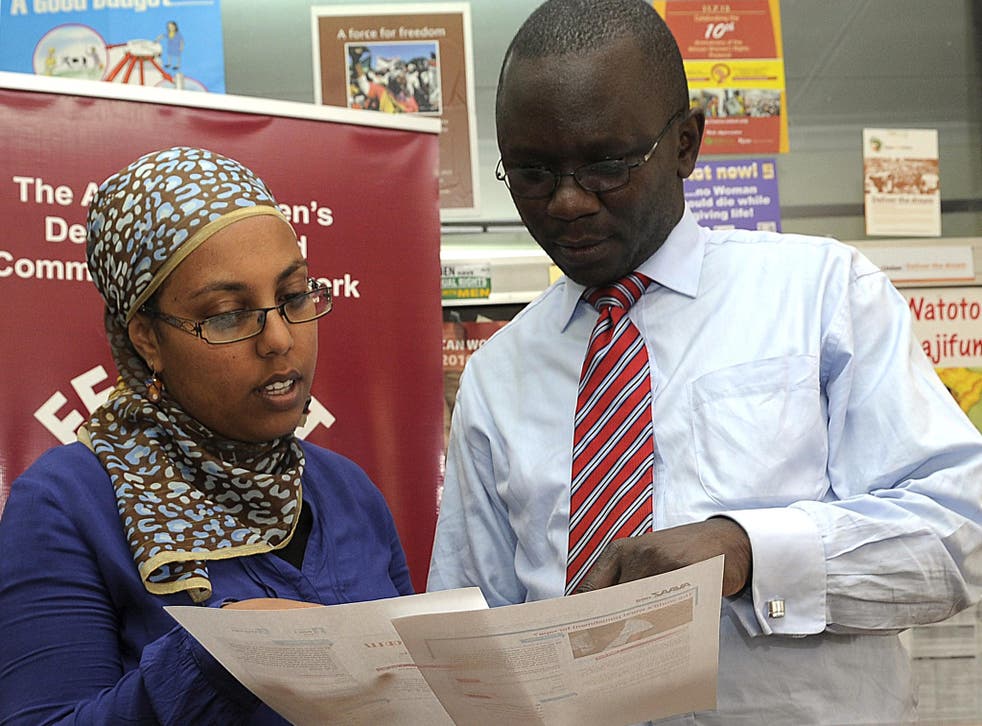 Human rights activists are planning to march for justice after the men who gang raped a Kenyan school girl and broke her spine were reportedly 'punished' by being made to cut police grass and then released.
A petition to bring her attackers to justice has been signed by more than 1.2million people when the 16-year-old's story came to light in Nairobi.
The girl was attacked on her way home after attending her grandfather's funeral in Busia by a gang of six men, according to The Times.
She was allegedly punched, kicked and raped before being thrown down a pit latrine. The fall into the sewer left her with a broken spine.
She later regained consciousness and managed to crawl out and alert nearby villagers, who could hear her screams for help.
A vigilante group found her attackers and dragged them to the police station in Tingolo, where officers detained them overnight. The next morning three of the men were told to cut the grass in the police compound, before being released, The Times reported.
Now, human rights activists are expected to hold a protest march ending outside of police headquarters in Nairobi on Thursday, alongside garnering support for bringing the men to justice through the petition, organised by Femnet, a non governmental rights organisation for women.
The victim is understood to still be wheelchair bound but is expected to make a full recovery.
"The police need to give a public apology to all Kenyan women, because if that can happen to one woman it can happen to everyone," said Saida Ali, the executive director of the Coalition on Violence Against Women, who are helping with the girl's treatment.
Police in Nairobi have said they will continue to investigate the incident, but said the men involved have all disappeared.
Register for free to continue reading
Registration is a free and easy way to support our truly independent journalism
By registering, you will also enjoy limited access to Premium articles, exclusive newsletters, commenting, and virtual events with our leading journalists
Already have an account? sign in
Register for free to continue reading
Registration is a free and easy way to support our truly independent journalism
By registering, you will also enjoy limited access to Premium articles, exclusive newsletters, commenting, and virtual events with our leading journalists
Already have an account? sign in
Join our new commenting forum
Join thought-provoking conversations, follow other Independent readers and see their replies