UN condemns Hungary's new law targeting foreign-funded NGOs for 'chilling effect' on freedoms and scrutiny
Experts raise 'serious concerns about government's commitment to basic freedoms'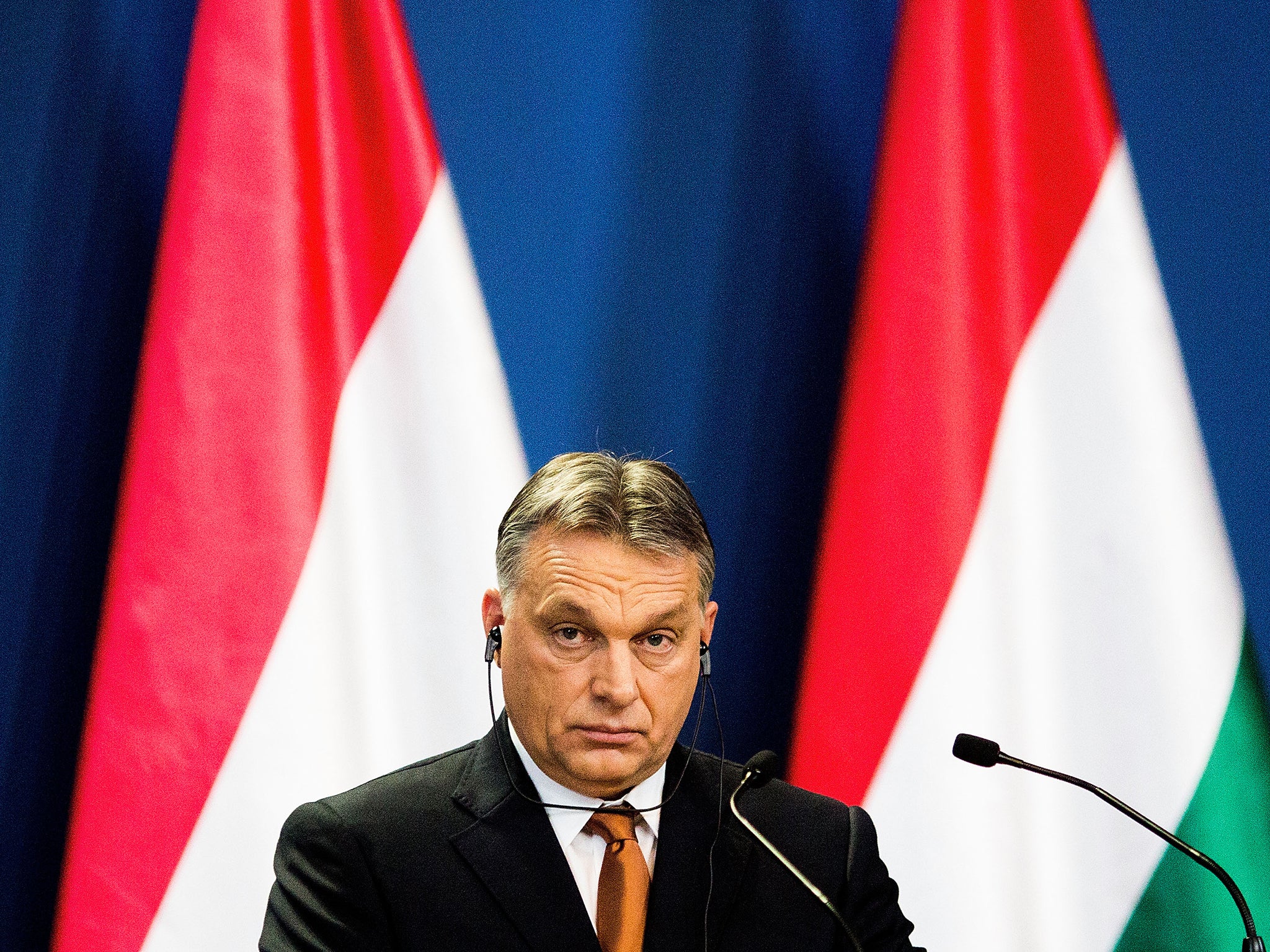 The United Nations has called on Hungary to withdraw a proposed law targeting humanitarian agencies and charities that would have a "chilling effect" on legitimate scrutiny of the government.
Two special rapporteurs said the draft "Bill on the Transparency of Organisations Financed from Abroad" would severely curtail freedom of expression, peaceful assembly and association if made law.
It would force NGOs that receive more than €24,000 (£21,000) annually from a foreign source to register as a "foreign-supported organisation" and adopt the label on websites and publications, while giving the names, countries and cities of supporters abroad.
Experts Michel Forst and David Kaye said financial transparency was already ensured under existing legislation, adding: "The current bill would only discriminate against, delegitimise and stigmatise NGOs that receive all or part of their funding from abroad.
"If adopted, it would have a chilling effect not only on expressions of peaceful dissent but also on the legitimate work of NGOs and individual human rights defenders scrutinising government and exposing human rights violations."
The law was submitted to the Hungarian parliament following a series of damning reports by human rights organisations on the actions of Viktor Orban's government, which stands accused of clamping down on civil society and liberal values.
How Hungary welcomes its refugees - in pictures
Show all 15
The Prime Minister has repeatedly attacked NGOs receiving foreign funding in public speeches, particularly those funded by philanthropist George Soros or the Open Society Foundations.
In February's state of the nation address, Mr Orban said: "In 2017 we will need to take up the struggle against international organisations' increasingly strong activists.
"It is a problem that foreign funding is being secretly used to influence Hungarian politics.
"We are talking about paid activists and their branch offices in Hungary."
The Prime Minister accused organisations linked to Mr Soros, who supports initiatives aiding refugees, of "working tirelessly to bring hundreds of thousands of migrants in Europe", echoing anti-Semitic conspiracy theories.
The Hungarian parliament previously passed another law specifically targeting the Central European University, an independent university founded over 25 years ago by Mr Soros.
Hungary votes on EU refugee quota referendum
His Open Society Foundations have given more than $400m (£300m) to Hungary since first funding organisations in Eastern Europe in the 1980s, now supporting 45 different groups working on transparency, independent media, minority rights, civic engagement and human rights issues.
Hungary has refused to accept EU quotas to resettle migrants, while bringing in a new law allowing all asylum seekers to be detained and forced back into neighbouring Serbia, with refugees reporting severe beatings and humiliation by border guards.
"Certain public remarks by Prime Minister Orbán and other high ranking government officials on the activities of civil society raise serious concerns about the government's commitment to basic freedoms in a democratic society," the UN experts warned.
"We urge the government to withdraw the bill and to provide a safe and enabling environment for civil society organisations both in practice and rhetoric, in line with their international human rights obligations."
Amnesty International said that direct support from the EU would count as foreign funding under the prohibition, which it compared to Russia's widely-condemned "foreign agents" law.
John Dalhuisen, the group's Europe director, said the bill was an "ominous blueprint for the oncoming assault on Hungarian civil society", adding: "Thinly disguised as an attempt to protect Hungarian interests, this law would have the opposite effect, discrediting and intimidating NGOs and undermining their capacity to protect human rights and provide valuable services to Hungarian people."
The government has characterised the law bid to fight against money laundering and international terrorism but opponents claim the real goal is to weaken groups holding it account.
Join our commenting forum
Join thought-provoking conversations, follow other Independent readers and see their replies