Icelandic PM calls snap election due to child sex abuse scandal
Bjarni Benediktsson calls for fresh elections in November after coalition partner withdraws from government due to 'breach of trust'
Caroline Mortimer
Friday 15 September 2017 19:15 Comments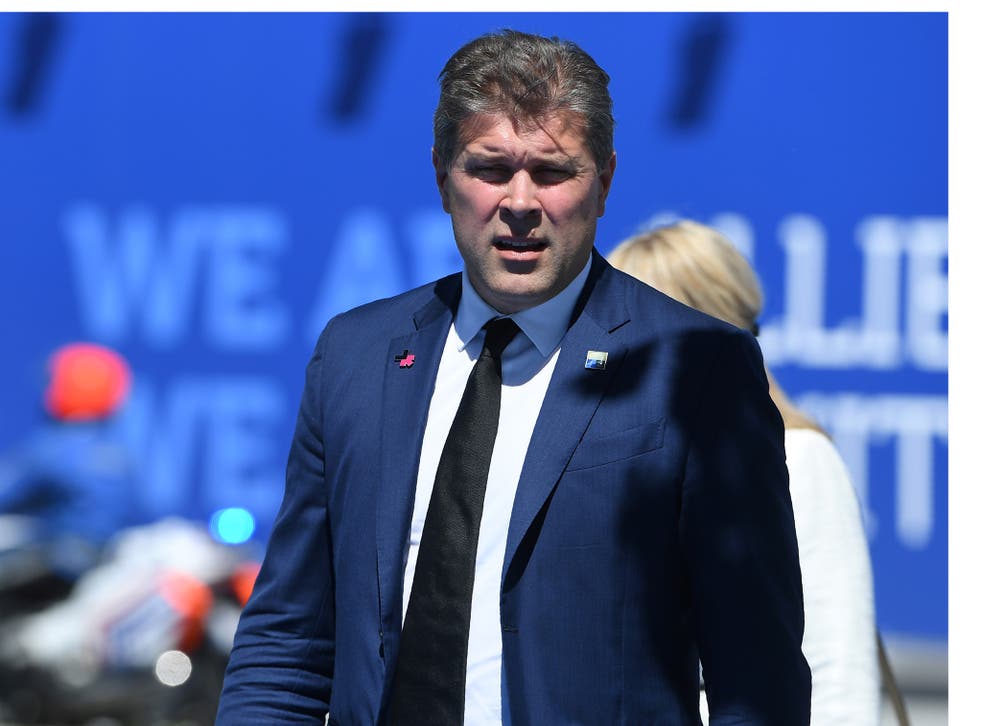 The Icelandic Prime Minister has called a snap parliamentary election following allegations his party covered up a child sex abuse scandal involving his father.
Bright Future, one of the three parties in his coalition government, which was formed just nine months ago, announced they were withdrawing from the government due to a "breach of trust" after Bjarni Benediktsson reportedly tried to cover up allegations that his father helped to get a convicted paedophile's "honour restored" – a legal term which allowed him to apply for certain jobs.
Speaking to reporters, Mr Benediktsson said: "We have lost the majority and I don't see anything that indicates we can regain that... I am calling an election."
He said he hoped the fresh elections could be held in November.
His Independence Party are accused of trying to conceal a letter written by his father, Benedikt Sveinsson, recommending that his friend, Hjalti Sigurjón Hauksson – who was convicted in 2004 for repeatedly raping his stepdaughter from the age of five to 17 – have his "honour restored".
Under Icelandic law, "restoring honour" means a person can have their "civil standing" restored – allowing people with serious convictions to apply for certain jobs without erasing their criminal records.
All that is required for "restoring honour" is a letter of recommendation from a close friend. The law was introduced in 1940 and was originally designed to restore convicted criminals' right to vote.
The existence of the letter first came to light in July but Justice Minister Sigridur Andersen, a member of the Independence Party, initially refused to make its contents public until she was forced to by a parliamentary committee.
World news in pictures

Show all 50
Ms Andersen told broadcaster Stod 2 that she had informed Mr Benediktsson about his father's involvement in July but had not told anyone else.
The fall of Mr Benediktsson's government, which took two months to negotiate and form, comes just over a year after Sigmundur Davíð Gunnlaugsson was forced to resign after the publishing of the Panama Papers which revealed his family had allegedly attempted to hide millions in offshore accounts.
Additional reporting by agencies
Register for free to continue reading
Registration is a free and easy way to support our truly independent journalism
By registering, you will also enjoy limited access to Premium articles, exclusive newsletters, commenting, and virtual events with our leading journalists
Already have an account? sign in
Join our new commenting forum
Join thought-provoking conversations, follow other Independent readers and see their replies