Number of immigrant children taking school-leaver exam doubles in Germany
Integration commissioner says, despite progress, chances of success later in life are still far too dependent on whether or not a child comes from an immigrant background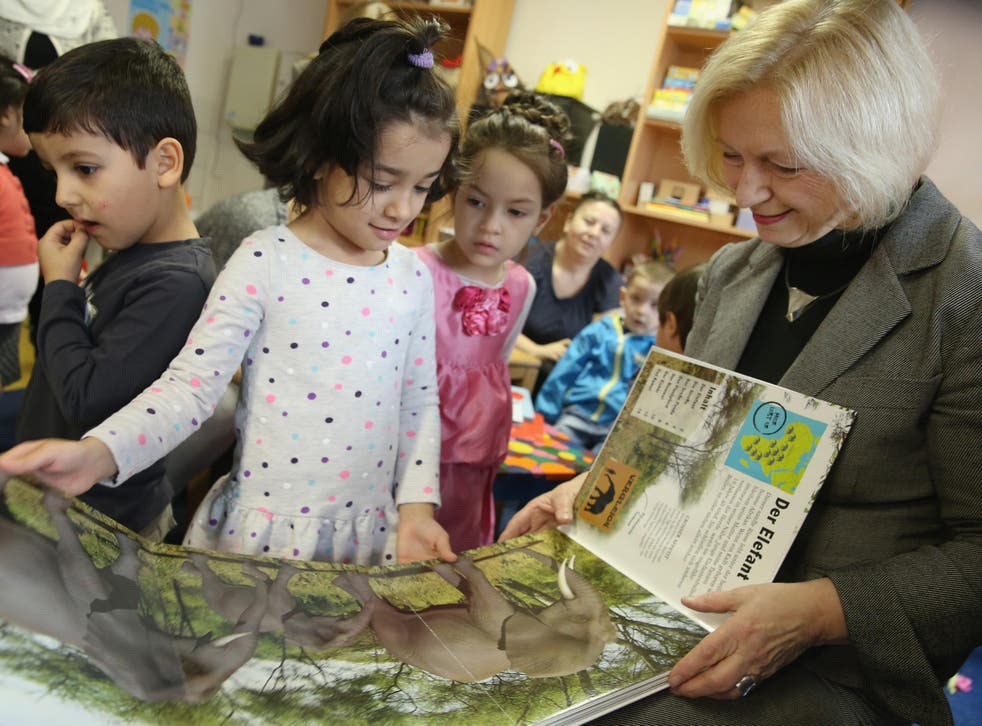 Twice as many children from immigrant families took Germany's university prep exam in 2015 as in 2010, a new report has found.
A total of 17 per cent of teenagers from immigrant backgrounds completed the country's Abitur exam, taken by 17 and 18-year-old school leavers, last year, compared to just nine per cent six years ago, according to the government Commission for Immigration, Refugees, and Integration.
"In terms of participation and integration we're on the right path in Germany," said commission chair Aydan Özoguz, an MP for the country's Social Democratic Party.
"Children with immigrant backgrounds are much more likely to go to kindergarten, more teenagers are getting higher school qualifications in comparison with five years ago, employment among immigrants is up.".
The percentage of children from immigrant families who gained a final school qualification also rose from 38 per cent to 43 per cent in the six years.
There are currently 17.2 million people from immigrant backgrounds living in Germany, that constitutes 21 per cent of the total population, and is 1.8 million more than in 2014. Around half hold German citizenship, and most come from Poland, Russia, and Turkey.
In 2015, Germany "opened its doors" to refugees, leading 1.1 million asylum seekers to arrive in the country. About 900,000 have been give refugee status.
School authorities at the time said they needed to employ at least 25,000 new teachers and support staff to cope with the large number of new pupils.
Many schools have since organised welcome classes and extra reading practice for immigrant children, in response to the influx.
But Ms Özoguz, whose parents move to Germany from Turkey in the 1950s, said, despite progress, chances of success in later life are still heavily dependent on whether or not a child in Germany comes from an immigrant background, which is not good enough.
Children who move from another country to Germany, or who are born to parents from elsewhere, are still twice as likely to live in poverty, a fact which has remained unchanged for years," she said.
"Even if the number of people with migration backgrounds in employment has risen from 7.54 million to 7.72 million, unemployment is now almost three times as high among immigrants as it is among German citizens."
Inside the classroom with Chios's child refugees

Show all 13
Ms Özoguz added that she was concerned about the public debate surrounding the country's open door policy, and unsupported allegations refugees had caused a rise in crime.
She said the far-right Alternative for Germany party had exploited the situation and created "opinions that don't always correspond to the truth", The Local reported.
"[Some people] are trying to create the image that criminality will rise if more refugees come here", she said. "At the moment, there is as good as no criminality among Syrian refugees."
Register for free to continue reading
Registration is a free and easy way to support our truly independent journalism
By registering, you will also enjoy limited access to Premium articles, exclusive newsletters, commenting, and virtual events with our leading journalists
Already have an account? sign in
Register for free to continue reading
Registration is a free and easy way to support our truly independent journalism
By registering, you will also enjoy limited access to Premium articles, exclusive newsletters, commenting, and virtual events with our leading journalists
Already have an account? sign in
Join our new commenting forum
Join thought-provoking conversations, follow other Independent readers and see their replies