In Greece's deepening financial crisis, one family's struggle
The Argyros family are emblematic of the poverty in Greece after years of austerity demanded by the country's international creditors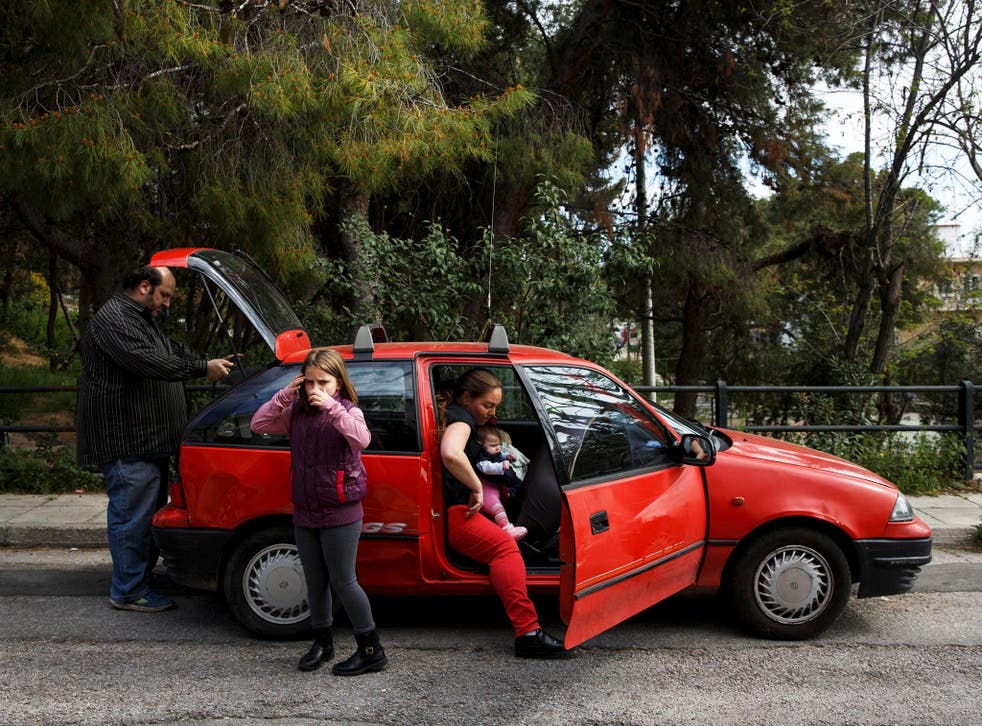 Seven years into Greece's deepening economic crisis, those living on the breadline have been hit hard.
The Argyros family are emblematic of the poverty in Greece after years of austerity demanded by the country's international creditors.
Five years since abandoning their barren Aegean island of Leros for Athens, they are trapped in a vicious circle of unemployment and debt.
Kostas Argyros, 35, picks up only occasional work as an odd-job man and his 30-year-old wife Olga, a nurse, has been unemployed for a nearly decade.
They live in a tiny, 49-square-metre apartment with their four small children and burn wood to heat their home in winter. Food is cooked on a small gas stove, and hot water is scarce.
Daily struggles in Athens

Show all 10
The only evening light is the blue glare of a TV screen, for fear of racking up more debt. Five-watt lightbulbs provide a dim glow. The life they had hoped for appears as far away as ever.
"We came here for a better future," Olga said. "But things went from bad to worse."
Greece is on its third international bailout since 2010, struggling to contain a huge debt mountain that has brought it to the brink of being thrown out of the euro zone.
In exchange for the money, European Union and International Monetary Fund creditors have demanded budget austerity, such as more than a dozen cuts to pensions.
A quarter of the workforce is unemployed, and nearly a third live in poverty.
Reuters
Register for free to continue reading
Registration is a free and easy way to support our truly independent journalism
By registering, you will also enjoy limited access to Premium articles, exclusive newsletters, commenting, and virtual events with our leading journalists
Already have an account? sign in
Register for free to continue reading
Registration is a free and easy way to support our truly independent journalism
By registering, you will also enjoy limited access to Premium articles, exclusive newsletters, commenting, and virtual events with our leading journalists
Already have an account? sign in
Join our new commenting forum
Join thought-provoking conversations, follow other Independent readers and see their replies