Interpreter raped at knifepoint near Calais 'Jungle' camp
Afghan woman had been working on documentary about unaccompanied children in camp
May Bulman
Wednesday 19 October 2016 10:26 Comments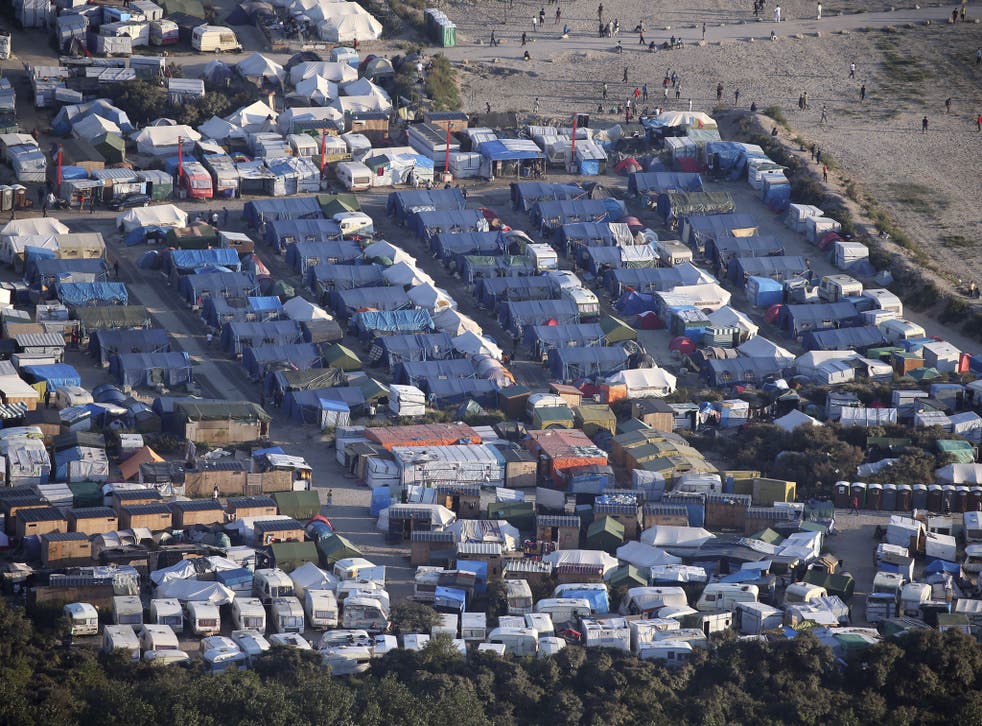 A female interpreter has been raped by three men near the 'Jungle' camp in Calais, according to reports.
The woman, an Afghan national from Paris, was reportedly raped while her male companion was held at knifepoint.
Pascal Marconville, the prosecutor who is dealing with the case, said the interpreter had been working with a male journalist on a documentary about unaccompanied children when three apparently Afghan men "set upon them".
Mr Macronville said the pair had been on a 100-metre stretch of land between the shantytown and the bypass to the port at 2.30am on Tuesday, when they found themselves "face-to-face with the three Pashtun-speaking individuals, who were armed with knives".
"The group descended on them and stole their equipment and camera, before two of the individuals held the journalist under the threat of a knife, while the third raped the female interpreter," the prosecutor told La Voix du Nord.
The 38-year-old victim was then taken to hospital, where a forensic doctor confirmed she had been raped. DNA samples were taken to help police find her attacker, who remains at large.
When contacted for comment, the Prefecture in Calais told The Independent they could not provide further information as the case was ongoing.
Calais refugee camp is at 'crisis point'

Show all 8
The Jungle is set to be dismantled within a fortnight. An attempt by charities in the camp to block the imminent closure was rejected on Tuesday by a French court, which ruled that the dismantling of the camp did "not disregard the principle of prohibition of inhuman and degrading treatment".
The legal challenge was filed last week by a group of charities amid concerns about the speed with which the proposed closure would be undertaken and the assumed lack of planning by the French authorities for housing all of its residents.
Charities estimate there are more than 10,000 people currently living in the Jungle. Sexual exploitation and violence within the camp is said to be prevalent, but goes largely under-reported due to the lack of any overarching, government-backed authority operating in the area.
Register for free to continue reading
Registration is a free and easy way to support our truly independent journalism
By registering, you will also enjoy limited access to Premium articles, exclusive newsletters, commenting, and virtual events with our leading journalists
Already have an account? sign in
Join our new commenting forum
Join thought-provoking conversations, follow other Independent readers and see their replies