Ireland gay marriage vote: Rainbow appears over Dublin as the Emerald Isle votes yes to gay marriage
'There's a big gay rainbow over Dublin, if that's not Jesus giving the yes vote I don't know what is'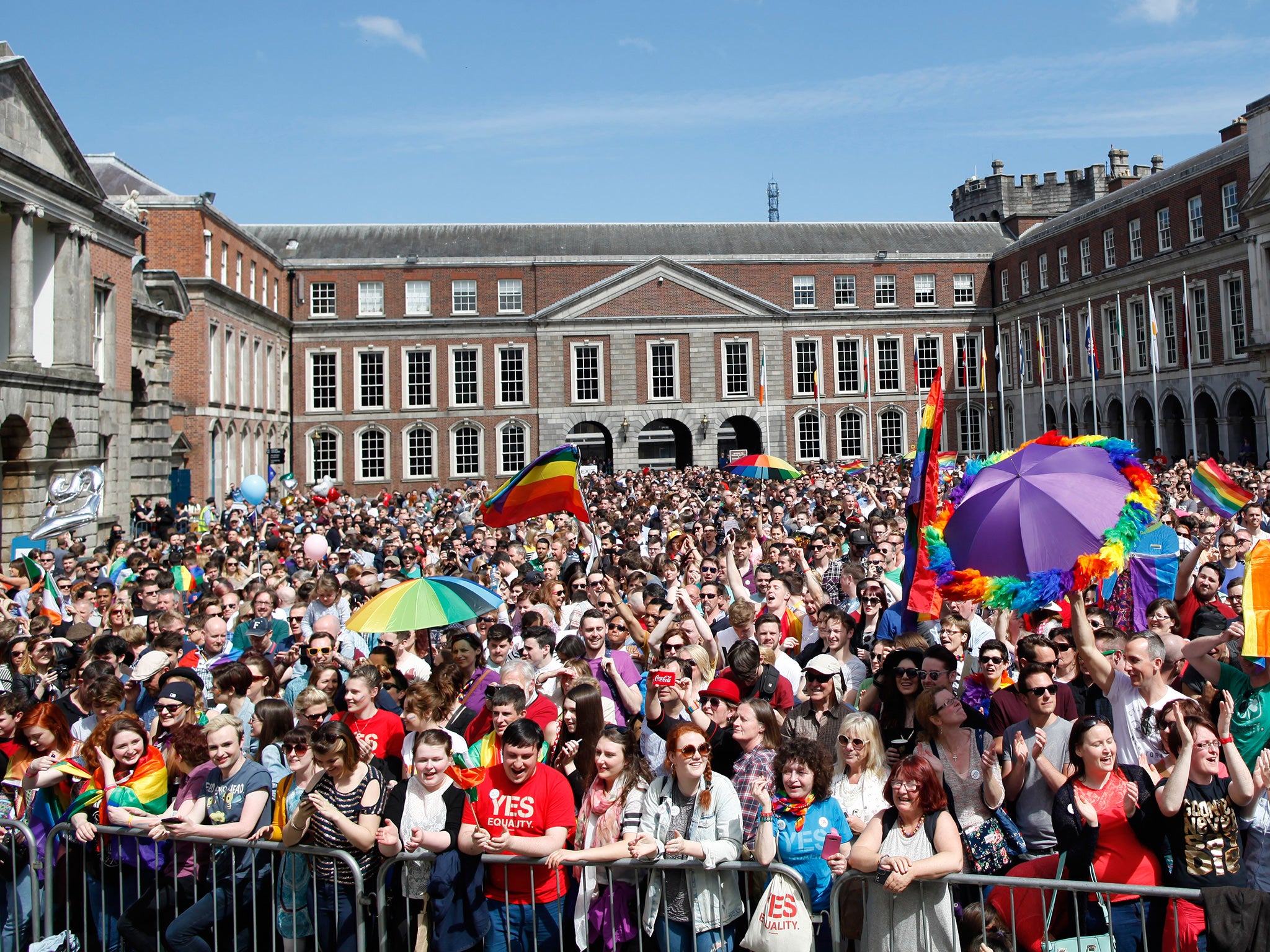 As the results rolled in and Ireland gave a resounding "Yes" vote to marriage equality yesterday, a rainbow appeared over Dublin in what was seen as a fitting gesture from Mother Nature to celebrate the result of the referendum.
The happy coincidence was celebrated as a symbol of the rainbow flag flying over Ireland, and many took to Twitter to express their joy at the event as celebrations carried on throughout the day.
Ireland made history yesterday when it became the first country in the world to legalise same-sex marriage by way of a popular vote. The referendum had a turnout of 60.5 per cent with 1,201,607 people voting in favour of same sex marriage, a total of 62.1 per cent of the vote.
Sin Fein President Gerry Adams called the referendum a "huge day for equality" and called for equality in "social and economic issues" also.
Australians have now called for their own referendum on same-sex marriage following the historic result from Ireland, but Prime Minister Tony Abbot has quashed requests, claiming it is the role of the federal government to deal with any changes in the law, stressing that referendums are reserved for constitutional changes in the law only.
Join our commenting forum
Join thought-provoking conversations, follow other Independent readers and see their replies