Ireland mass graves: Government may launch inquiry into 800 children found in septic tank
The bodies lie at the former Sisters of the Bon Secours institute in Tuam, which was closed almost 50 years ago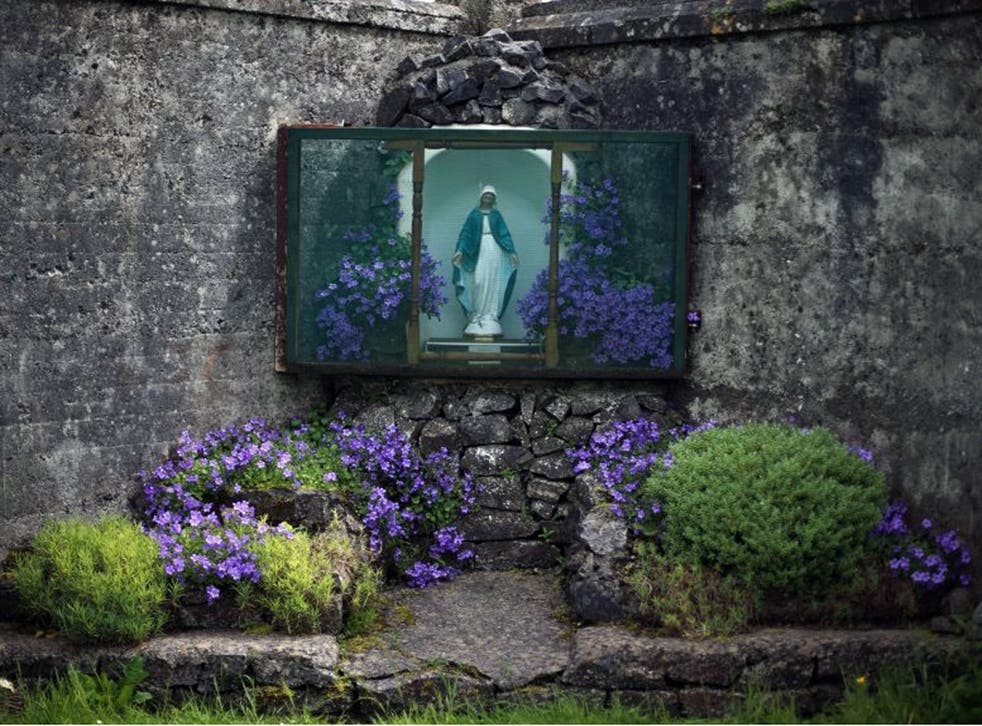 The Irish Government is considering launching an inquiry into a former home for unmarried mothers run by the Catholic Church, where the remains of almost 800 children were found interred in a concrete septic tank.
The potential review comes after years of pressure from campaigners who have urged the Government to investigate the deaths of 4,000 infants buried in unmarked, un-consecrated, mass graves at so called 'mother and baby homes'.
The facility where the bodies were found was run by Catholic nuns from the Sisters of the Bon Secours between 1925 and 1961.
It was one of many homes where around 35,000 unwed pregnant women, including rape victims, were sent to give birth at a time in the twentieth century when the Catholic Church ran many of Ireland's social services.
The names of the 796 children buried in the unmarked mass grave were confirmed by historian Catherine Corless, after the authorities responded to her repeated requests to access state records. Documents relating to hundreds more children at different homes are still being held confidentially, she claims.
Women who Corless interviewed described how they gave birth without help from a sister or midwife, and that they were examined only once by a doctor when first admitted to the home.
In a joint campaign, Adoption Rights Now, the Bethany Home Survivors, Beyond Adoption Ireland, Adopted Illegal Ireland and Corless have asked for the Government to launch an inquiry, and erect dignified memorial stones at the sites where children were buried.
Paul Redmond, a campaigner with Adoption Rights Now, said: "The Government is terrified of this. It's massive. The Government just don't want to know."
On Wednesday, opposition parties and government members of parliament agreed an immediate inquiry into the homes, and mass burials in particular, was required.
Children's Minister Charlie Flanagan said that consideration was being given to the best means of addressing the "harrowing details" emerging on burial arrangements for children at the institutions that housed unmarried pregnant women.
"Many of the revelations are deeply disturbing and a shocking reminder of a darker past in Ireland when our children were not cherished as they should have been," Flanagan said in a statement.
"How can we show in Ireland that we have matured as a society if we cannot call out these horrific acts of the past for what they were? They were wilful and deliberate neglect of children, who were the most vulnerable of all," junior minister for education Ciaran Cannon told reporters.
"They were deserving of love and nurturing, but they received the exact opposite. They were shunned by society at the time. The only way we can address that injustice is to tell their story, to determine the truth."
The Bon Secours order which ran the home was not available for immediate comment. Archbishop of Dublin Diarmuid Martin was quoted by the Irish Examiner newspaper as saying that work was needed to get an accurate picture of what happened at the homes.
One home that is likely to come under scrutiny is the Sean Ross Abbey in Tipperary, where Philomena Lee was forced to give her son up for adoption. Her story was made into a film last year, starring Dame Judy Dench as Lee.
Additional reporting by agencies
Join our new commenting forum
Join thought-provoking conversations, follow other Independent readers and see their replies