Ireland predicted to vote for gay marriage next week, latest polls suggest
Ireland only decriminalised homosexuality in 1993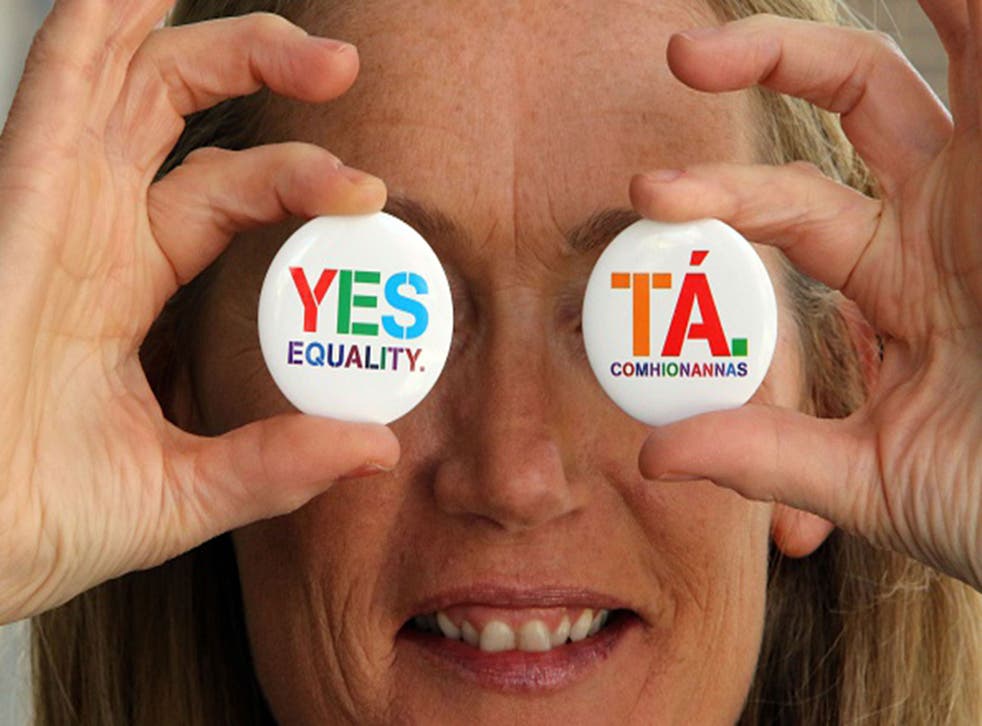 A series of polls suggest that Ireland is set to back the legalisation of gay marriage, due to be decided by the first plebiscite of its kind next week.
The Irish Times poll of 1,200 voters showed that 58 per cent planned to vote in favour of the measure, whilst two more polls published in Irish Sunday newspapers put support for the constitutional change above 60 per cent.
A third poll predicted a slimmer majority of 53 per cent.
Ireland heads to the polls on Friday, with the referendum results due the following day.
Although there has been a fall in support in some polls, this has not been sharp as the decline in support for divorce prior to the 1995 referendum, when conservative figures made a significant impact in the last weeks of campaign.
The measure was, however, still approved by just over 50 per cent.
Long a taboo in a country that only decriminalised homosexuality in 1993, gay rights have now been championed by all the main political parties.
The campaign has led to a number of high profile figures announcing publicly that they are gay, including the country's health minister and a prominent television journalist.
Prime Minister Enda Kenny was widely praised for appearing at a prominent gay bar last year at an event for gay members of his Fine Gael party.
The 'No' lobby has of course been outspoken, with some warning that the measure might lead to an increase in adoptions and surrogacy births involving gay couples.
A number of Catholic Bishops have suggested a need for caution, as the policy change could alter interpretations of marriage, family and parenthood.
Same-sex marriage is still not permitted in Northern Ireland, where the Democratic Unionist Party of First Minister Peter Robinson has campaigned against it.
Additional reporting by Reuters
Join our new commenting forum
Join thought-provoking conversations, follow other Independent readers and see their replies