Isis: Suspected recruiters and supporters arrested in crackdown on new terror cell in Belgium
Police search 15 houses in operation against group planning to travel to Syria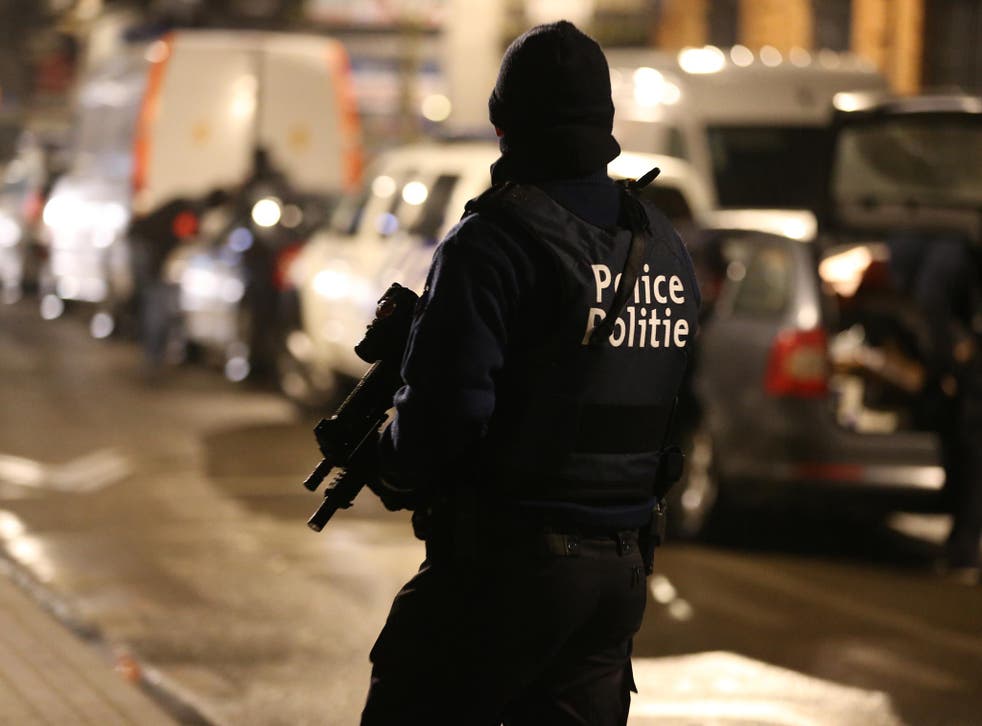 A suspected terror cell has been arrested in Belgium as authorities continue hunting down Isis supporters.
A new wave of police raids were launched on Tuesday morning, seeing officers search 15 homes in Ghent, Deinze and Antwerp as part of an operation coordinated by Europol's European Counter Terrorism Centre.
The federal prosecutor's office said 15 people were taken for questioning, including four who have subsequently charged with terror offences.
"Those persons have been indicted because of participation in the activities of a terrorist group, amongst others its funding," a spokesperson said.
"Some of them are suspected of recruiting people with a view to departing to Syria and joining Islamic State [Isis] there."
No guns nor explosives were found and officials said no link had yet been established to the attacks on Brussels Airport and Maalbeek Metro station on 22 March.
In pictures: Terror attacks at Brussels airport

Show all 30
The massacres, which killed 32 people, were carried out by the same "super cell" of jihadis who carried out the Paris attacks in November.
Mohamed Abrini, an accomplice of the Paris attackers, was among the Brussels bombers after evading detection by security forces for more than four months.
He was a childhood friend of fellow suspect Salah Abdeslam, whose brother Brahim blew himself up on the Boulevard Voltaire during the Paris attacks.
The pair grew up in Molenbeek, now notorious as a "breeding ground" for extremism, while several other suspects were Belgian and used the country to prepare the atrocities in both Paris and Brussels.
The revelations turned international scrutiny on Belgium's security services, with interior minister Jan Jambon admitting "inexcusable" blunders with the handling of intelligence.

Join our new commenting forum
Join thought-provoking conversations, follow other Independent readers and see their replies