Isis: New terror plot foiled in France with arrest of seven suspects in Strasbourg and Marseille
Group's 'nervousness' sparked arrests as they awaited weapons delivery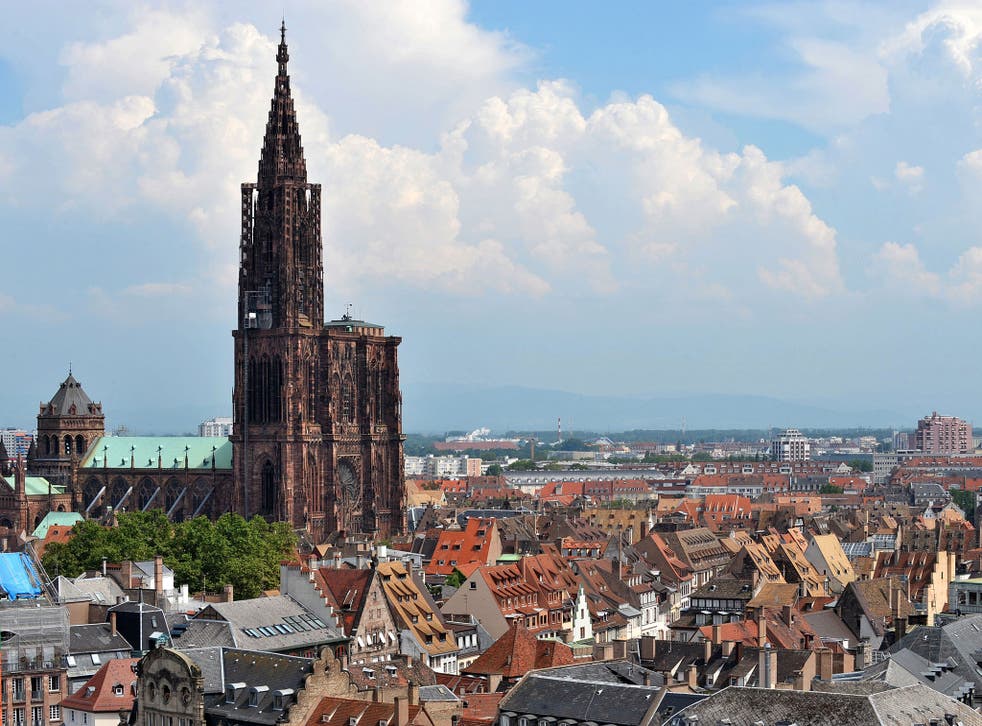 A suspected Isis terror plot has been foiled in France with the arrest of seven suspected jihadis in Strasbourg and Marseille, authorities have said.
Bernard Cazeneuve, France's interior minister, said they were arrested in a series of coordinated raids on Saturday night and into the early hours of Sunday morning.
He told a news conference that DGSI counter-terror officers had been monitoring the cell for more than eight months, after uncovering links to a network arrested in June for planning attacks during the Euro 2016 football tournament.
"The work of the DGSI allowed us to thwart a terrorist act envisaged for a long time on our soil," Mr Cazeneuve said. "A new attack has been foiled."
France attack suspects pledge loyalty to Isis
The suspects are aged between 29 and 37 years old and of French, Moroccan and Afghan nationalities.
A Moroccan man was previously reported to French security services by a partner country but the other six were unknown to intelligence agencies.
The public prosecutor in Paris has started an investigation to establish the suspects' roles and whether their plan was a single attack or coordinated strikes on several sites across the country.
Security sources told Le Parisien the suspects had fought in Syria and were linked to the Isis cell that carried out the Paris attacks.
The group's "nervousness" as they awaited a weapons delivery reportedly sparked their arrests as the risk from the plot increased.
Mr Cazeneuve said 418 terror suspects have been arrested since the start of this year, with 43 arrests this month alone, preventing other planned attacks.
In pictures: Paris attacks

Show all 25
He warned that the disparate nature of the "unprecedented threat" made preventing atrocities a complex operation but that the French government was doing everything it could to fight terrorism.
The minister was due to meet his counterparts from countries in West Africa and the Sahel to combat radical networks and arms trafficking on Monday evening and Tuesday.
"The challenge is immense and zero risk cannot be guaranteed – those who say it can are lying to the French people," Mr Cazeneuve said. "I report to our compatriots: every effort is being made in every minute, every moment, to prevent this threat and protect France."
Mr Cazeneuve did not specify the target of the plot or the group behind it, with the arrests coming five days before the opening of the Christmas market in Strasbourg, which attracts tourists from across Europe and was the target of a failed extremist plot in 2000.
Roland Ries, the city's mayor, said officials told him that Paris was the target and that the market would go ahead for the 446th year, France Bleu reported.
The raids in Strasbourg reportedly took place in the Neuhof and Meinau districts, where authorities dismantled a group of returned Isis fighters in 2014, including the brother of Bataclan bomber Foued Mohamed-Aggad.
Join our new commenting forum
Join thought-provoking conversations, follow other Independent readers and see their replies