Isis terror plot in Germany: Four Syrian men arrested for allegedly planning suicide bombings in Düsseldorf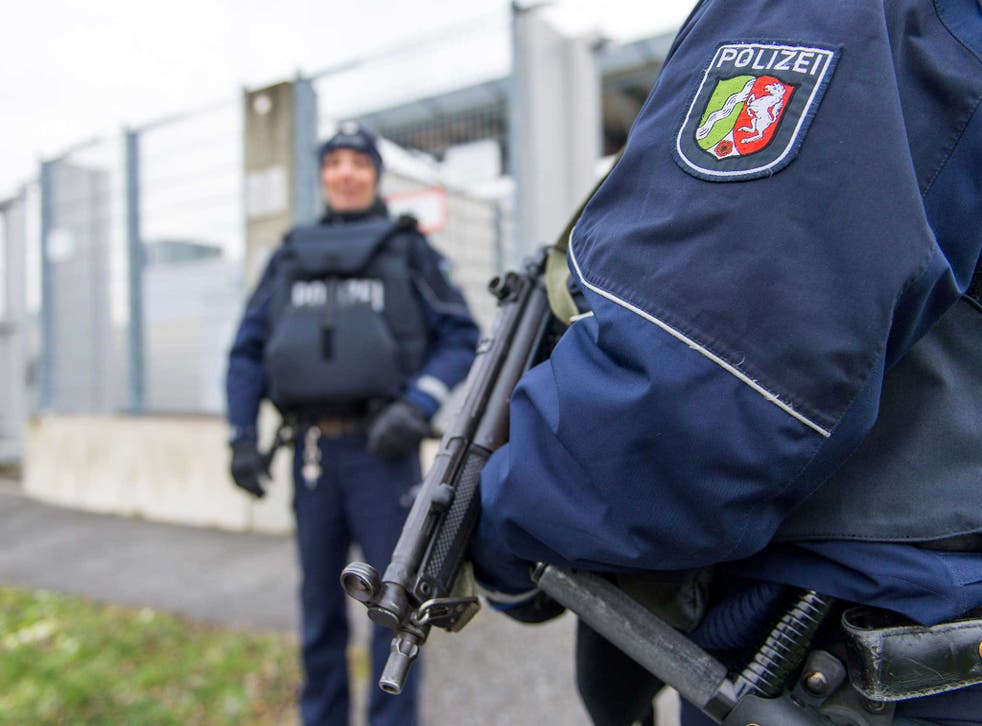 Four suspected Isis members have been arrested on accusations of planning a terror attack in Germany.
Three of the Syrian men were directly "commissioned" by the so-called Islamic State to launch suicide bombings in the city of Düsseldorf, prosecutors said.
After travelling back into Europe following the refugee route through Turkey and Greece they convinced the fourth suspect to join the plot.
A statement from the German federal prosecutor's office said suspects named as Hamza C, 27, Mahood B, 25 and Abd Arahman AK, 31, had been detained in three different states and their homes were being searched.
Another 25-year-old man, Saleh A, is already in custody in France and is subject to a new arrest warrant issued on Wednesday.
He and Hamza C joined Isis in Syria in spring 2014 and were ordered to carry out an attack in Düsseldorf's old town by the group's senior leadership, prosecutors said.
They planned to deploy two suicide bombers on Heinrich-Heine-Allee street before more attackers killed as many passers-by as possible with guns and explosives.
The alleged plot mirrors the format of Isis attacks in Paris and Brussels, which used suicide bombs and gunmen wearing explosive vests.
Saleh and Hamza journeyed back into Germany via Turkey and Greece last year with approval from Isis leaders and convinced Mahood to join the plot in January.
Prosecutors said Abd Arahman contacted the cell in that month, after being sent separately to Germany in October 2014.
He is known to have manufactured explosive belts and grenades for Jabhat al-Nusra in Syria in 2013, when the terrorist group was a faction of Isis' predecessor, al-Qaeda in Iraq.
Timeline: The emergence of Isis

Show all 40
Saleh revealed the plot to French prosecutors in Paris on 1 February and is being held on remand ahead of his expected extradition to Germany.
"There is no evidence that the accused had already started the implementation of their attack plan," a spokesperson for the federal prosecutor's office said.
"The arrests are not related to the forthcoming European football championship (UEFA Euro 2016) in France."
A former Isis militant who grew up in the UK and joined the group in Syria last year told The Independent he was asked whether he would be prepared to carry out atrocities in Germany.
Harry Sarfo, who is currently in prison awaiting trial on terror charges, said he declined in April last year and later fled Isis territories after becoming sickened with the group's brutality and "un-Islamic" ideology.
Join our new commenting forum
Join thought-provoking conversations, follow other Independent readers and see their replies