Isis terror cell 'planned to attack Disneyland Paris and Champs Elysees Christmas market on 1 December'
Suspects detained after eight-month investigation by French counter-terror officers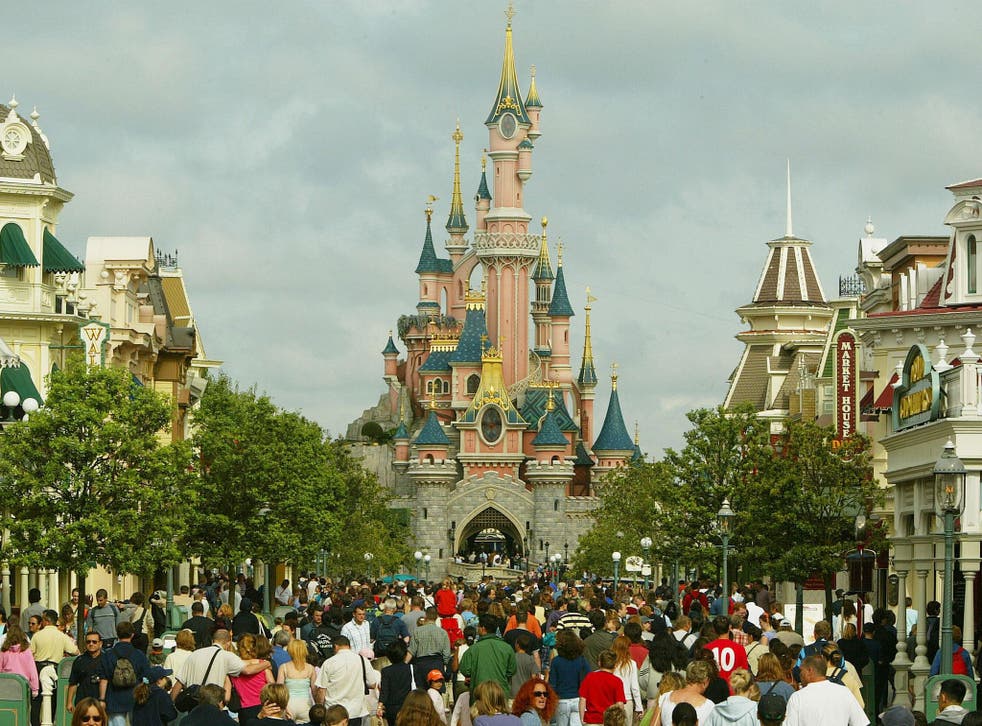 Members of a suspected Isis terror cell arrested last weekend in France planned to launch attacks on 1 December at Disneyland Paris and the Champs Elysees Christmas market.
Seven suspected jihadis of French, Moroccan and Afghan nationalities were arrested in Strasbourg and Marseille in a series of coordinated raids on Saturday night. Two were later released.
Bernard Cazeneuve told a news conference French counter-terror officers had been monitoring the cell for more than eight months.
They also planned to target France's counter-intelligence services hub, the police crime-investigation headquarters and the nearby high court building, a source close to the inquiry told Reuters.
France attack suspects pledge loyalty to Isis
The targets and the date of the planned assault were taken from information found on a smartphone, police sources said.
Security sources confirmed some of the suspects had fought in Syria and were linked to the Isis cell which carried out the Paris attacks in November 2015, which left 130 people dead.
The group's "nervousness" as they awaited a weapons delivery reportedly sparked their arrests as the risk to public safety increased.
Two handguns, an automatic pistol, a machine pistol and jihadist propaganda were all found during the raids.
In pictures: Paris attacks

Show all 25
A total of 418 people have been arrested in France for suspected links to terror networks since the start of the year, including 43 people this month alone.
The country remains in a state of emergency a year after Isis-linked attackers launched a coordinated assault on Paris, and some months after a lone terrorist ploughed a lorry into crowds in Nice celebrating Bastille Day in July.
On Tuesday, the US State Department issued a warning to Americans to "exercise caution at holiday festivals, events, and outdoor markets" on account of credible information indicating Isis, al-Qaeda and their affiliates are continuing to plan attacks in Europe.
Register for free to continue reading
Registration is a free and easy way to support our truly independent journalism
By registering, you will also enjoy limited access to Premium articles, exclusive newsletters, commenting, and virtual events with our leading journalists
Already have an account? sign in
Register for free to continue reading
Registration is a free and easy way to support our truly independent journalism
By registering, you will also enjoy limited access to Premium articles, exclusive newsletters, commenting, and virtual events with our leading journalists
Already have an account? sign in
Join our new commenting forum
Join thought-provoking conversations, follow other Independent readers and see their replies