War against Isis: Security services bracing for possible return of thousands of jihadists as group loses territory
The group is rapidly losing territory across its self-declared 'caliphate' in Syria and Iraq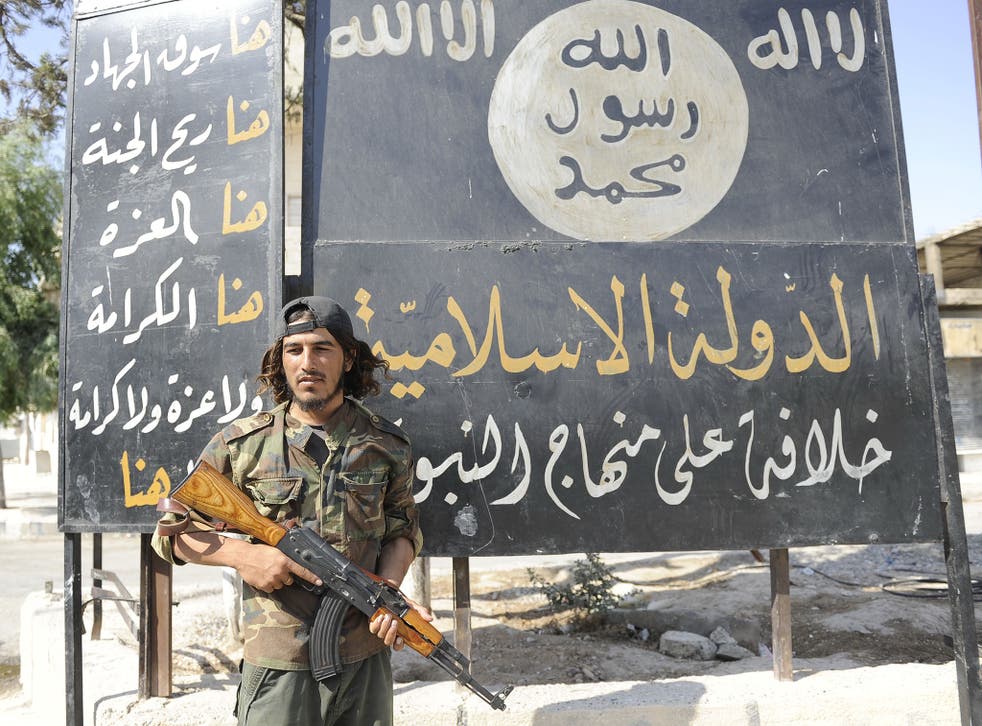 Security services are examining plans for how to deal with thousands of Western jihadists who would seek to return to Europe as Isis continues to lose territory in its "caliphate" and suffer severe losses from pounding air strikes by the US-led coalition and Russia.
Although the Islamist group has suffered increasingly from desertion, very few of the foreign fighters who have left its ranks have returned to Europe in recent times. The numbers coming to Britain for instance, The Independent has learned, have been in no more than single figures for the last eight months.
These extremists, radicalised, armed and trained, will present a severe threat in the near future, "a ticking time bomb" as they try to break out of the region, say security officials, who stress that a coordinated policy is needed to confront the impending crisis.
Turkish military opens up new front against ISIL in Syria
The problem has been compounded by a dramatic increase in the use of children, including those of Western parentage, by Isis to carry out executions of prisoners and other acts of extreme violence. A photo appeared last week of a young boy, said to be British, in the act of shooting Kurdish fighters captured by Isis. The 11-year-old, it has been claimed, was the son of Sally Jones, a British woman who had converted to Islam and joined Isis in Syria.
Isis is believed to have around 1,500 child fighters in its ranks. The vast majority are Syrian and Iraqi, with Yemen and Morocco supplying most from Arab countries. There are also around 50 children from Britain are currently in the self-declared "Islamic State", along with smaller numbers from France and Australia, among Western countries.
"What one does with these children need to be considered," said a senior British security official. "Some of them have who have been used to carry out these criminal acts are below the age of criminal responsibility in many countries in Europe. We know of children from the West who had been taken to Syria, but there are also children who have been born there to European parents. As we know Daesh [Isis] are now bringing five-year-olds into their jihad.
"But the real problem would be with the thousands of adults. A number of states are liaising on this, but the policies will depend to an extent on political and legal considerations in individual states."
For the UK there is the further complication over intelligence sharing with European allies states following the referendum vote on European Union membership and what happens with such matters as the European arrest warrant. The negotiations for Brexit, addressing these issues, are expected to begin as the problem with the jihadists is likely to become increasingly urgent.
Around 27,000 foreign fighters are believed to have joined Isis since the start of Syria's civil war five years ago, with between 5,000 and 7,000 of them arriving from Europe to join the group and other hardline rebel organisations such as Jabhat al-Nusra, an al-Qaeda affiliate. Just under 800 have travelled from the UK.
One key reason for jihadists not returning to Europe is that Western European states have a policy of bringing criminal charges against those who had fought for alongside extremists. Denmark, which has a programme of rehabilitating returning jihadists, is the exception to this.
Isis has also been taking vengeance against foreign fighters who have attempted to leave. Samra Kesinovic, a 17-year-old Austrian schoolgirl who was beaten to death last November was one high-profile victim of this, and there have been mass executions of deserters. Earlier this year The Independent was contacted at the Turkish border with Syria by 11 foreign fighters who were seeking to flee through Syria's Idlib province. They failed after their escape route, organised by a moderate rebel group, was cut off by Isis.
Jihadists have been using the Turkish border to get in and out of Syria, sometimes with the connivance, it has been claimed, of the Erdogan government. But the Turks are now carrying out military operations against Isis, and its militants have now lost control of points they had occupied in the area.
Timeline: The emergence of Isis

Show all 40
Around half the British Muslim volunteers who had travelled to Syria and Iraq – about 400 – are believed to have returned. Fifty-five of them have been subsequently convicted of fighting for or aiding extremist groups.
There have been claims that Islamist extremists have been infiltrating back into Europe, using, among other channels, the flow of refugees from Syria and other Muslim countries. However, the numbers are relatively small and although some of those involved in the attacks in France and Belgium have fought in Syria, the vast majority of terror plots in the continent have involved those who had not undertaken the jihadi journey and have been indoctrinated through other means.
Security officials hold that there had been a degree of "misinformation" about just how many fighters from Europe have returned from Syria and Iraq. The British head of Europol has accused Nigel Farage of making the " false" and "alarmist" statement the European Union's migration and refugee policies have allowed 5,000 terrorists to get into Europe. In fact, explained Rob Wainwright, Europol believed 5,000 European Muslims have gone to Syria and Iraq but "by no means" had all of them returned to Europe.
The senior British security official said "making claims of thousands of jihadists already back in Europe obscures the real problem which lies ahead. Isis will face big losses over the next year. Some of the foreign fighters will killed, some captured, but the others will try to flee, many back to Europe. It's a real witch's brew, quite a big problem: one which will not go away."
Register for free to continue reading
Registration is a free and easy way to support our truly independent journalism
By registering, you will also enjoy limited access to Premium articles, exclusive newsletters, commenting, and virtual events with our leading journalists
Already have an account? sign in
Register for free to continue reading
Registration is a free and easy way to support our truly independent journalism
By registering, you will also enjoy limited access to Premium articles, exclusive newsletters, commenting, and virtual events with our leading journalists
Already have an account? sign in
Join our new commenting forum
Join thought-provoking conversations, follow other Independent readers and see their replies