Italian governing party wants to ban political science textbook which describes it as 'far-right'
The book, La Lega di Salvini, was included on the reading list of a political science course at the University of Bologna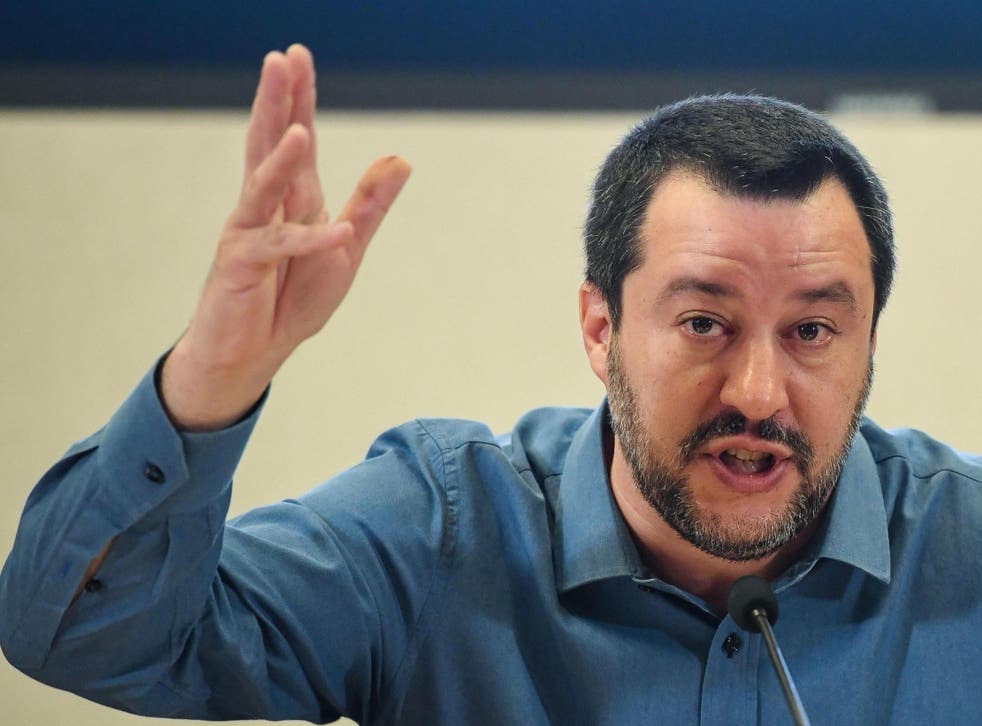 Italy's governing far-right party has called for a political science textbook which describes it as "extreme right" and xenophobic to be banned from a university course.
La Lega di Salvini, by academics Gianluca Passarelli and Dario Tuorto, describes the message of the League's leader Salvini's message as having "fascist traits".
"The party has taken on the features of an extreme right formation, with racist, xenophobic, politically and socially violent traits," it says.
But when the book was put on the reading list of political science students at the University of Bologna, League representatives in the university's region of Emilia Romagna called for action to be taken.
League deputies in the regional assembly says the region should use its anti-discrimination laws to protect students who are ideologically aligned with the party, and who may feel discriminated against in the university course or exam.
"The Region's anti-discrimination policies also apply to students who feel politically similar to the position of the League party for Salvini Premier or not," a group of League regional deputies said in a statement.
"The professors, as civil servants, are bound to a duty of loyalty to the State, regardless of which political force governs it, and the universities should not be places of political propaganda and, in the case in question, anti-party."
They added that "faculties are not places of political propaganda".
The description of the party in the book is not particularly controversial outside Italy, where the party is routinely described as xenophobic and far-right.
The authors of the book Gianluca Passarelli and Dario Tuorto responded: "We welcome criticism, but we do not intend to yield to veiled threats, to intimidation of colleagues and to their freedom of teaching.
World news in pictures

Show all 50
"If we did we would question not our freedom, but that of research and science, protected by the charter."
The League, previously known as the Northern League, has been a feature of Italian politics for decades – though often in the background. It has gone mainstream in recent years on the back of its anti-immigrant policies and rhetoric.
Its leader, Matteo Salvini, is now deputy prime minister and the country's interior minister – though he is by far the Italian government's most prominent representative and is sometimes described as its de facto leader.
The League is in coalition government with the anti-establishment populist Five Star Movement. Since the election that put the pair of parties in power the Five Star Movement's support has waned while the League's has grown, according to the latest opinion polls.
Join our new commenting forum
Join thought-provoking conversations, follow other Independent readers and see their replies