Italy sighs as unholy alliance scuppers the home favourite for pope, Angelo Scola
Infighting between senior Italian cardinals repelled Church figures from overseas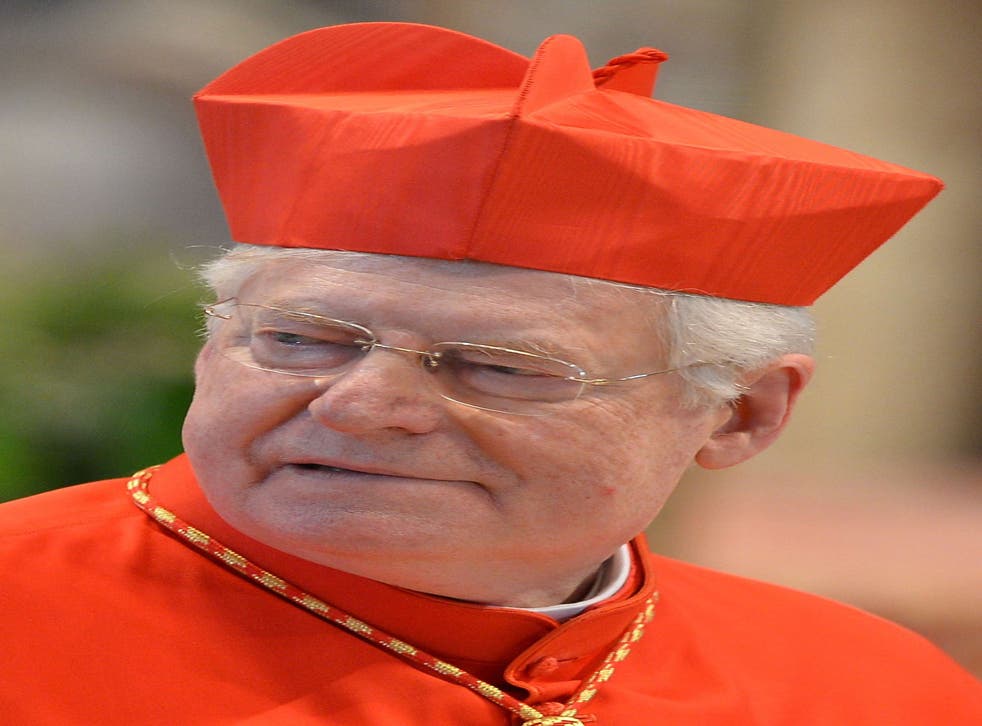 That many Italians – both inside and outside the holy city – were hoping for a return to a "traditional" Italian pontificate after a gap of 35 years is not in doubt.
The Italian Bishops Conference had even prepared a message congratulating the Italian favourite, Angelo Scola, which, to much amusement, it sent out in error on Wednesday evening.
But within hours of cardinals entering the Sistine Chapel on Tuesday afternoon to begin the laborious task of electing a new pope, it was clear the knives were out for Cardinal Scola, the Archbishop of Milan.
Cardinal Scola, the bookies' choice and leader of the Catholic world's largest diocese, was surprised, if not a little shocked, to have been beaten by an unfancied Argentinian Cardinal in the very first round, according to La Stampa's Vatican correspondent. Jorge Mario Bergoglio didn't have enough votes for outright victory, but by then, the die was cast.
An unholy alliance between two other Italian grandees, Tarcisio Bertone and Angelo Sodano, who by all accounts can't stand each other, had set the ball rolling for Cardinal Bergoglio. Overseas conclave members determined to put and end to the warring Italians' stranglehold on the Curia joined in. When the pragmatic and powerful American grouping led by New York's Timothy Dolan backed the Argentinian's cause it was all over for Cardinal Scola. Leading Vaticanologist Massimo Franco spoke for many pundits this morning when he said years of infighting between senior Italian cardinals had repelled Church figures from overseas. Instead, Pope Francis represented a fresh start – and a more global, inclusive Church. That fresh start needs a new government. Pope Francis's most important appointment will be that of secretary of state – effectively prime minister to the Pontiff's supreme monarch.
Choosing the occupant of this powerful post takes on a special significance this time around, given the dreadful mess the last Secretary of State Cardinal Tarcisio Bertone, is considered to have made of it. Cardinal Bertone was seen to have accumulated too much power over the Vatican's finances for himself and close associates, as well as presiding over the Holy See's calamitous diplomatic relations, which in the past two years have broken down with Beijing and Dublin.
His power and the number of enemies he made – including powerful figures such as Cardinal Scola and Cardinal Sodano – were said to be at the heart of the infighting that has riven the Vatican in the reign of Benedict XVI.
Holy See spokesman Federico Lombardi said today that Francis might ask for the current Vatican administration to remain in place – but only for a few weeks to allow himself breathing space. Vatican expert Gerard O'Connell, who writes for La Stampa's Vatican Insider noted: "He's only just been elected. All his things are in Argentina. There's holy week coming up. We can't expect much to happen before Easter."
But he was in no doubt that soon after Pope Francis would shake up the Roman Curia, the Vatican's sclerotic administrative body. Mr O'Connell said under the new Pope there would be "a very new style of government" and that his new secretary of state – and de facto premier – "would be a very different sort of person". He added: "Francis will lead by example. He will say to people, 'We're here to do the work of the gospel, not to promote ourselves'." He also noted that some fresh faces and even some surprises might lie in store for the musty corridors of the Holy City.
Join our new commenting forum
Join thought-provoking conversations, follow other Independent readers and see their replies