James Bond 'Spectre' film challenged to show true state of Rome by campaigners
Constant blight of rubbish and grime that has turned Europe's most beautiful capital into one of its dirtiest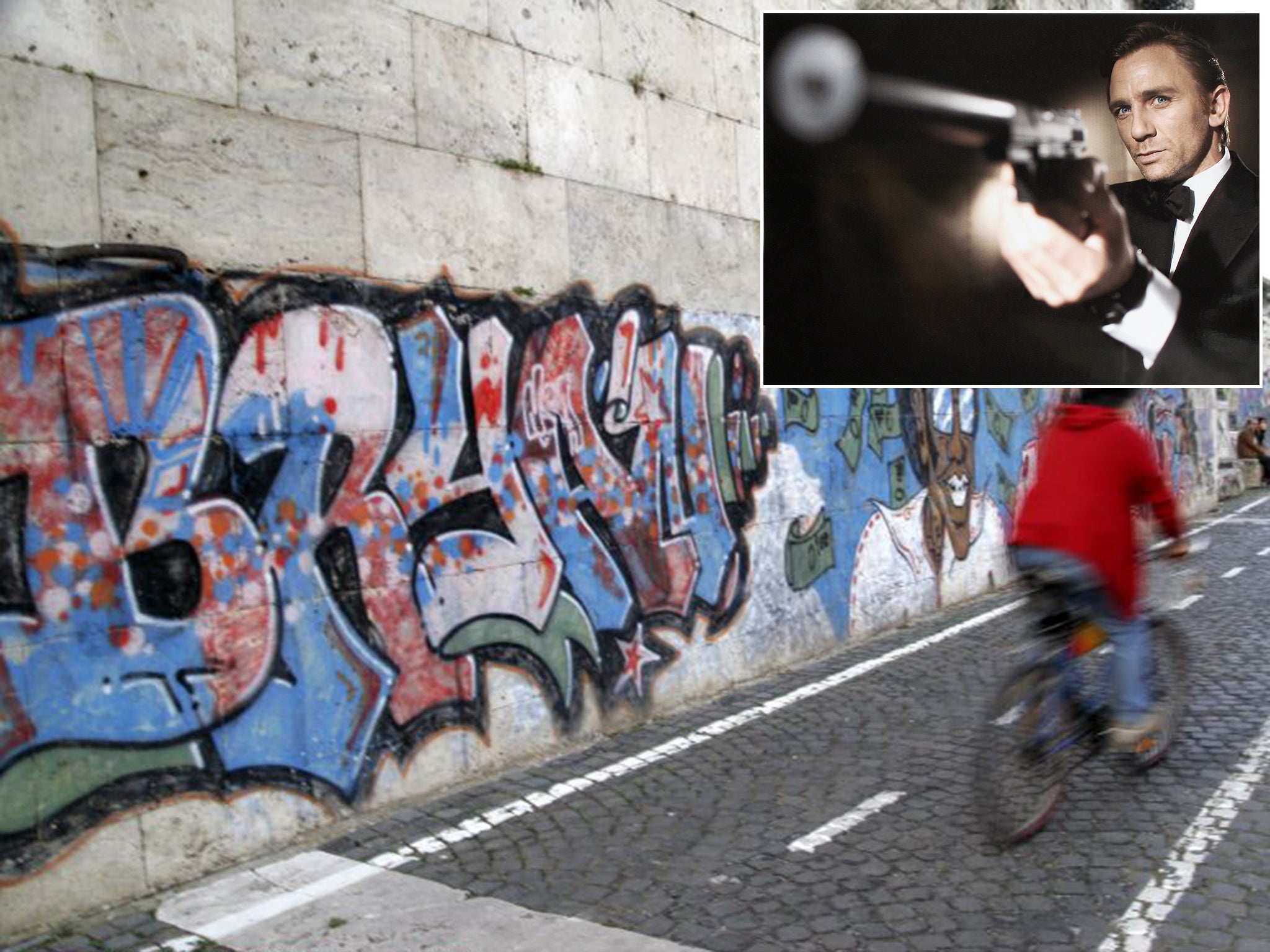 Rome's exquisite city centre might sound like the perfect location to shoot action scenes for the new Bond film Spectre, but some locals beg to differ.
Pre-production leaks have suggested that agent 007, played by Daniel Craig, will be seen parachuting from a helicopter on to the 15th-century bridge, the Ponte Sisto, and even tearing down the banks of River Tiber in a Fiat 500, in his fight with the eponymous crime organisation.
With the cameras set to roll in just three weeks' time though, it's a spectre of another sort that's preoccupying some in the Eternal City – the constant blight of rubbish and grime that has turned Europe's most beautiful capital into one of its dirtiest.
Spectre cast and their characters
Show all 5
Dumped refuse, graffiti-covered walls, stair and benches and broken barriers alongside the River Tiber will mean that the Rome scenes in the Sam Mendes-directed film are a demonstration of everything that's gone wrong with the city's management, according to a campaign group.
The Basta Cartelloni blog site has listed photos of the graffiti and grime-laden sites touted to appear in Spectre and asked archly whether they "will restore the mythic image of Rome" or "relaunch tourism in the capital".
But Lucia Ritrovato, a spokeswoman for the city, said Mayor Ignazio Marino was confident that the grimy areas would be cleaned up before filming began. She said this would enable Rome to make the most of its appearance in the film that is likely to be seen by millions after its release in November.
"It has to be done and we'll absolutely do it in time, working with the film production people, the council and the government," she told The Independent.
Join our commenting forum
Join thought-provoking conversations, follow other Independent readers and see their replies