Journalist Tristane Banon makes further sexual assault allegation against Dominique Strauss-Kahn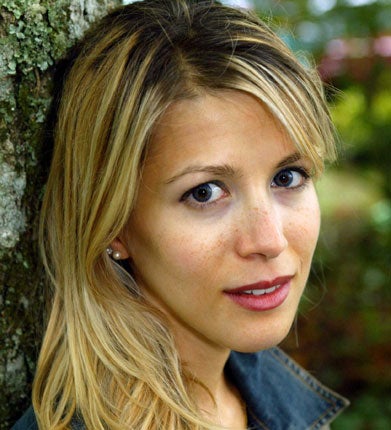 A French journalist yesterday added to the allegations against Dominique Strauss-Kahn by announcing that she was considering taking legal action for an attack on her in 2002.
As the IMF boss and French presidential front-runner appeared in court in New York, Tristane Banon, 31, said that she had not made the formal accusation before because she had been persuaded by her mother – a Socialist politician – to say nothing.
She had recounted her experiences on a French chat show in 2007, in which she had described the Socialist former finance minister as "like a chimpanzee in rut". But the broadcast version of the show covered each mention of Mr Strauss-Kahn's name with a beep.
Ms Banon, 22 at the time of the alleged attack, said the politician had agreed to give her an interview for a book about political failures. She was the god-daughter of his former wife and a close friend of his daughter.
"He agreed to see me and gave me an address that I didn't know," she told the programme 93, Faubourg Saint Honoré in February 2007. "He wanted to hold my hand and said 'I can't go on unless you hold my hand'. Then it was my arm, and then further than that."
"It all ended very badly – very, very violently. We scuffled on the ground. I kicked him several times. He undid my bra and he tried to pull down my jeans. As we were fighting, I used the word 'rape' to try to scare him but it didn't scare him." Later, she said Mr Strauss-Kahn had sent her a text message which read: "So, I scare you, do I?"
Ms Banon said she saw a lawyer but decided to do nothing on the advice of her mother, Anne Mansouret, a councillor in Normandy. "Now I regret having persuaded her not to bring charges. I carry a heavy responsibility," Ms Mansouret wrote in her blog after the new allegations emerged. "My daughter was in a bad way but it was awkward for reasons of family and friendship."
Join our commenting forum
Join thought-provoking conversations, follow other Independent readers and see their replies