Kim Jong-un could meet Vladimir Putin during landmark visit to Russia in May
The Kremlin confirmed that 'the North Korean leader' was coming but did not refer to him by name
Lizzie Dearden
Wednesday 28 January 2015 14:59 Comments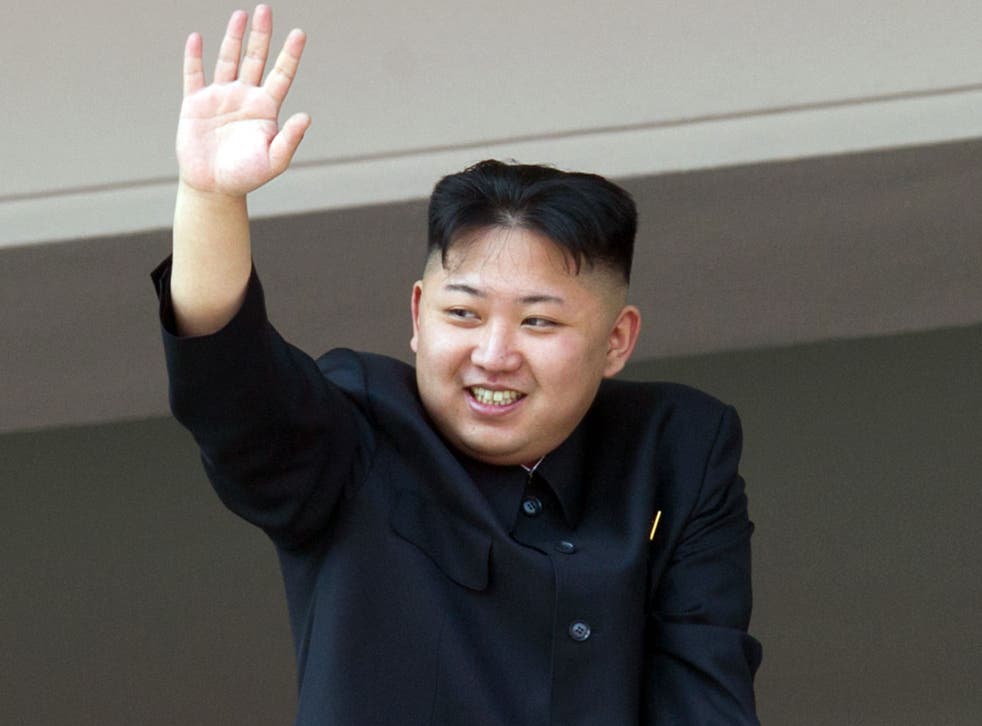 Russia has appeared to confirm that North Korean dictator Kim-jong UN will visit Moscow in May, where he could brush shoulders with Vladimir Putin and Barack Obama.
The US President has not confirmed his attendance at the commemorations to be held for the Second World War but the Kremlin is expecting a host of foreign dignitaries at the event.
"The participation of the North Korean leader has been confirmed, we are preparing for his arrival," President Vladimir Putin's spokesman Dmitry Peskov told the Interfax news agency.
He did not refer to Mr Kim by name, raising questions over whether another official such as the technical head of state, Kim Yong-nam, could be visiting instead.
It would be the Supreme Leader's first official foreign visit since inheriting his post in 2011.
But the invite is already being widely criticised by human rights groups who say that Russia should not show North Korea such approval.
It comes at a time when Moscow and Pyongyang are looking to boost ties while North Korea is seeking support from Russia against international criticism over accusations of human rights abuses.
Chinese President Xi Jinping is also expected to attend the ceremonies in Moscow, which mark 70th anniversary of the Soviet Union's victory over the Nazi Axis. Park Geun-Hye, President of North Korea's enemy South Korea, has also been invited.
North Korea currently faces being referred to the International Criminal Court for alleged crimes against humanity after a resolution was passed by the UN General Assembly committee calling for the Security Council to take action.
Russia could be a strong ally for North Korea as it is a permanent member of the Security Council and holds rights to veto and could stop this process in its tracks.
His father, Kim Jong-il visited Russia in August 2011 shortly before his death in his famous armoured train for a rare meeting with then Russian president, Dmitry Medvedev.
Register for free to continue reading
Registration is a free and easy way to support our truly independent journalism
By registering, you will also enjoy limited access to Premium articles, exclusive newsletters, commenting, and virtual events with our leading journalists
Already have an account? sign in
Join our new commenting forum
Join thought-provoking conversations, follow other Independent readers and see their replies