Kim Wall: Inventor accused of killing Swedish journalist on homemade submarine 'had videos of women being violently murdered' on his computer
'Our suspicion hasn't changed, it has been strengthened' 
Jeff Farrell
Wednesday 04 October 2017 18:32 Comments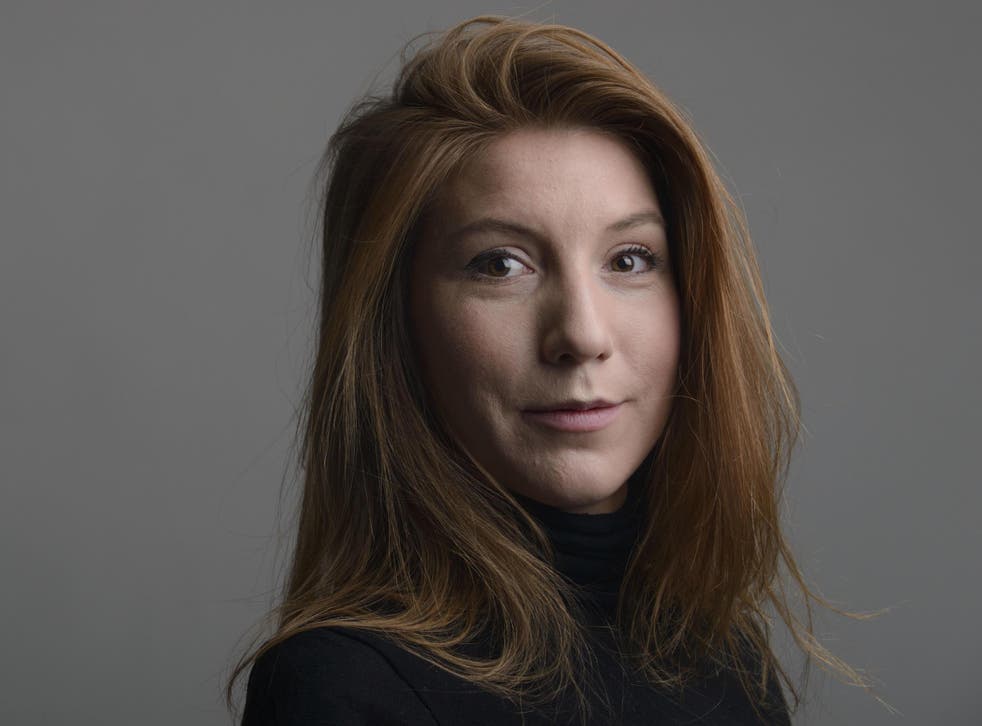 A Danish inventor accused of murdering and dismembering a journalist on his homemade submarine had 'snuff' videos on his computer that showed women being beheaded, a court heard.
Peter Madsen had the material on his work PC. It included images of women being strangled to death, investigators who trawled the machine's hard drive said.
Mr Madsen is accused of killing Swedish reporter Kim Wall after she joined him for a trip in his underwater vessel, which he designed and built himself, to write a story on his enterprise.
The revelation came as an ongoing post-mortem of her remains found that she had been stabbed 15 times, including in her ribcage and genitals.
Police launched an investigation after Ms Wall's headless body was found floating at sea.
Madsen had claimed he had dropped her off at a port after their trip in his UC3 Nautilus around the strait between the Denmark's capital Copenhagen and the Swedish city of Malmo.
But he later said she died on the submarine after its hatch fell on her. He also claimed that he had buried her at sea.
In the latest twist in the investigation, prosecutors found the videos they "presume to be real" of women being beheaded and strangled on Madsen's computer at his Copenhagen workshop.
But he told a Copenhagen court that the PC was not his. He said it was used by a number of staff, including an intern.
He said: "They are the space laboratory's tools which have been used by everyone in the laboratory."
He had been working on a project there which aimed to put a spacecraft into orbit.
Prosecutors Jakob Buch-Jepsen also revealed that the DNA tests from Madsen's nails, face and neck taken in the ongoing post-mortem examination showed a clear match with that of Wall's.
He added that the further evidence was adding to his case that Madsen is guilty of murdering the 30-year-old year journalist.
"Our suspicion hasn't changed, it has been strengthened," he said.
World news in pictures

Show all 50
Madsen claimed Ms Wall died aboard his submarine after the 70-kg hatch fell on her while the pair were apparently trying to climb through it in the trip in August.
He said he buried her whole body at sea by pushing it out into waters before trying to kill himself.
Police, who have still not recovered all of Ms Wall's remains, are working to establish the cause of death.
The pre-trial hearing continues.
Register for free to continue reading
Registration is a free and easy way to support our truly independent journalism
By registering, you will also enjoy limited access to Premium articles, exclusive newsletters, commenting, and virtual events with our leading journalists
Already have an account? sign in
Join our new commenting forum
Join thought-provoking conversations, follow other Independent readers and see their replies