Kos: The new Greek island at the centre of the refugee crisis
Greek police used tear gas during protests over a new refugee processing centre opening on the island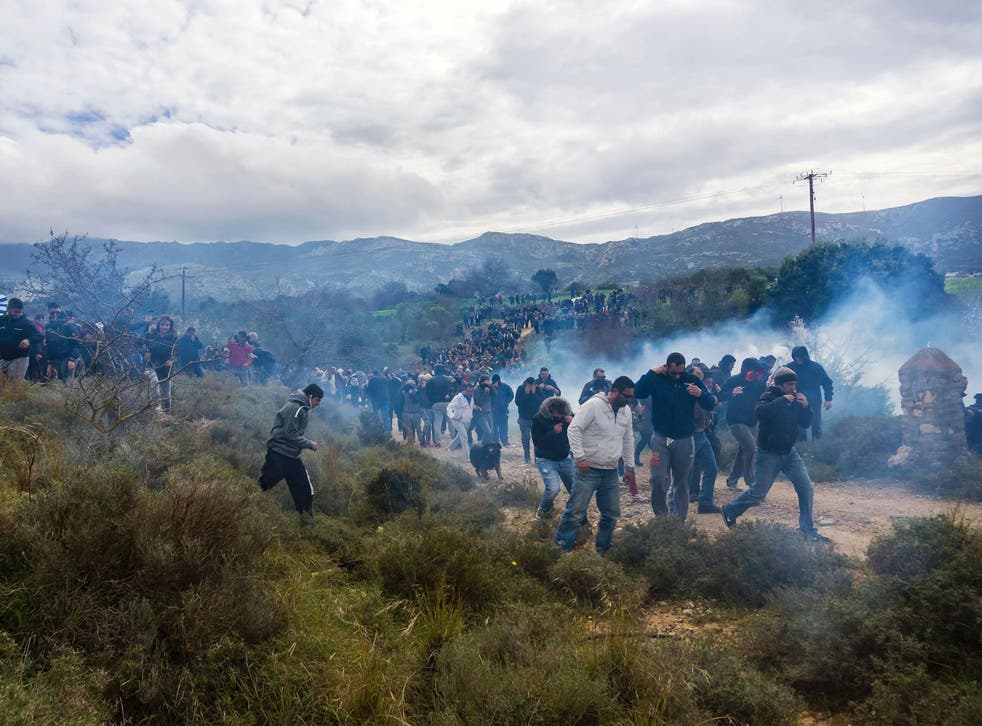 Greek riot police fired tear gas into crowds of demonstrators on the island of Kos on Sunday as more than 2,000 people marched in protest against a new refugee processing centre being built in the area.
The rally was held near Pyli after the area on the island was identified by the Greek government as one of five new "hotspots" on its islands that will house and process the flood of refugees attempting to enter the EU by crossing the Aegean Sea from Turkey.
EPA reports more than 2,000 people took part in the protests, demanding the Greek government reconsiders its decision to build the centre on the island amid fears it will affect the community's vital tourism industry.
Greece: Police tear-gas anti-refugee protesters as scuffles erupt on Kos
The protest started as a peaceful protest but changed after a group of people rushed police lines to gain access to the site where the centre is being built, at which point riot police fired tear gas and stun grenades on demonstrators, the Telegraph reported.
The islands of Chios, Leros, Lesbos and Samos have also been named as "hotspots".
Kos is one of the many Greek islands to have borne the brunt of the refugee crisis as people have made the treacherous journey across sea to its shores.
Vassilis Klamponis, who is overseeing the construction of the Kos site, told the AFP the hotspot will "provide food, housing, healthcare and registration procedures, according to UN standards" for refugees landing on the island.
He added that many refugees spend a period of 24 to 48 hours on Kos but many who oppose the new centre are concerned those fleeing conflict will become stranded on the island due to the increasingly strict measures placed on refugees by neighbouring countries.
Register for free to continue reading
Registration is a free and easy way to support our truly independent journalism
By registering, you will also enjoy limited access to Premium articles, exclusive newsletters, commenting, and virtual events with our leading journalists
Already have an account? sign in
Register for free to continue reading
Registration is a free and easy way to support our truly independent journalism
By registering, you will also enjoy limited access to Premium articles, exclusive newsletters, commenting, and virtual events with our leading journalists
Already have an account? sign in
Join our new commenting forum
Join thought-provoking conversations, follow other Independent readers and see their replies