LGBT campaigners boycott vodka in protest at Russian gay rights abuses - even though their main target isn't made in Russia
Dump Russian Vodka campaign spawns #DumpStoli hashtag even though Stolichnaya made in Latvia by a company based in Luxembourg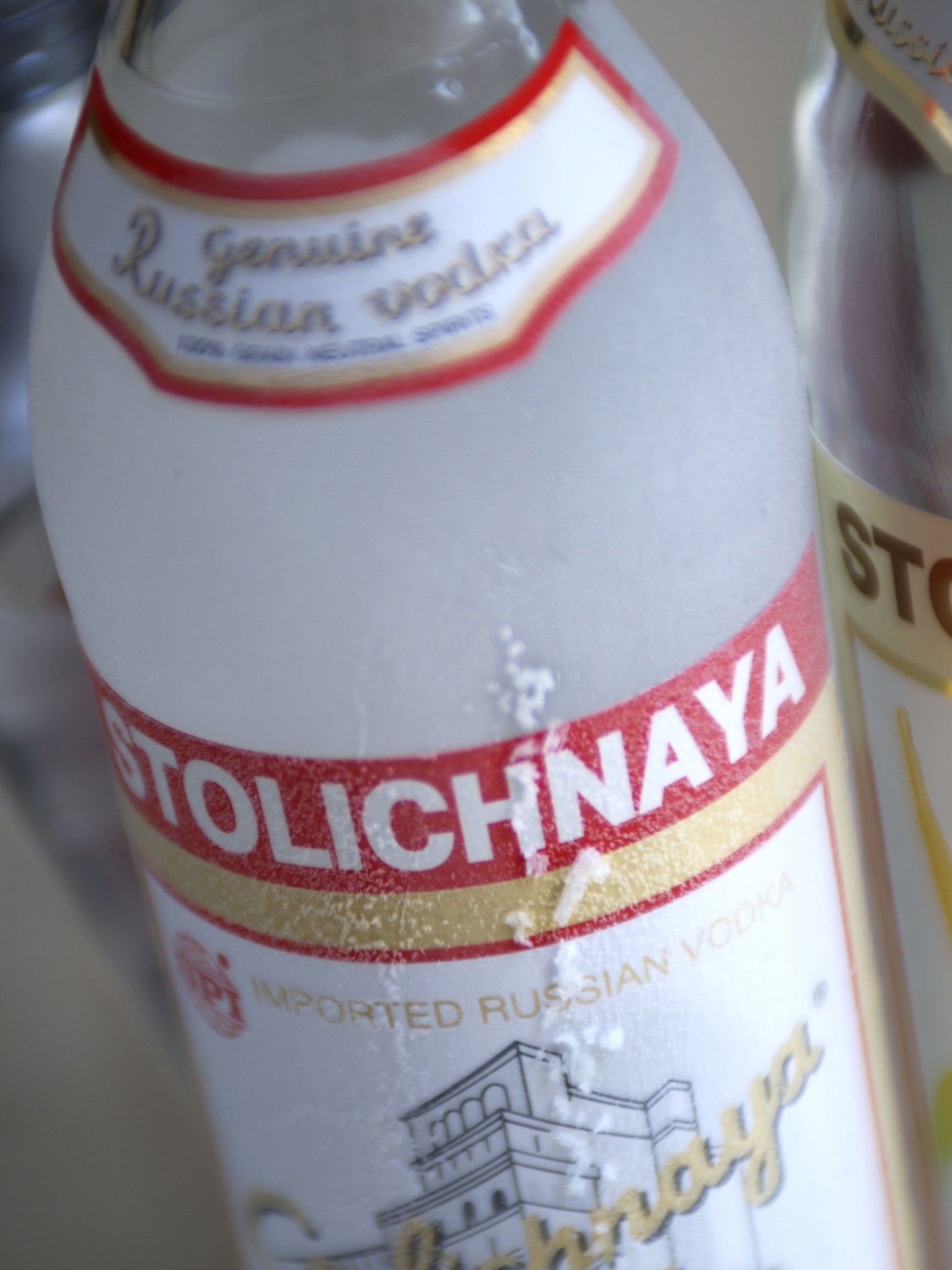 An LGBT activist's call for a boycott of Russia's most famous export has gained international attention this week as concerns over Russian gay rights abuses mount.
Writer and activist Dan Savage penned a blog post encouraging the public to follow his campaign slogan and 'Dump Russian Vodka' to "show solidarity with Russian queers and their allies and to help to draw international attention to the persecution of gay men, lesbians, bisexuals, trans people, and straight allies in Putin's increasingly fascistic Russia".
The move comes in response to the anti-gay laws passed in June this year, which give authorities the power to arrest and detain foreign nationals who are suspected of being homosexual. Russia also has laws that make it illegal to produce what is considered "gay propaganda". On 22 July, four Dutch nationals were arrested and released pending a trial for allegedly distributing 'gay propaganda'.
The campaign started on 24 July and quickly went viral, with several American and Canadian bars, such as the Fountainhead in Vancouver, now refusing to serve Russian brands of the spirit. Other UK bars, including Soho's KU bar and G-A-Y have also followed suit, advertising that they only serve non-Russian brands of vodka.
Dump Russian Vodka, which enjoys backing from Queer Nation and the Russia LGBT network, uses the hashtag #DumpStoli to target the country's most famous brand, Stolichnaya.
Mr Savage's campaign prompted a response from Val Mendeleev, head of the SPI group which produces Stolichnaya. In an open letter he explained that although Stoli has roots in Russia, the vodka is made with Russian ingredients but is actually produced in Latvia and the company is based in Luxembourg.
A leading Russian gay rights campaigner, the lawyer Nikolai Alekseev, who is head of the Moscow Pride organising committee, said that although it has good intentions the campaign was misguided, according to the Guardian.
He said: "They mixed everything up. Stolichnaya isn't Russian." He continued: "This is all good for attracting attention to the situation in Russia, like any other action, such as a boycott of the Olympics, but it will not drastically change anything".
The open letter from the SPI group went on to criticise the Russian government for limiting LGBT rights and the company's Facebook banner for Stolichnaya was updated to show a multi-coloured banner saying the brand "stands strong and proud with the global LGBT community against the attitude and actions of the Russian government".
The other brand targeted by the campaign, Russian Standard, is produced in Russia and has not commented.
The UK LGBT Network said: "I think any campaign is worthwhile which highlights the abhorrent attitude of the Russian Government and brings the discriminatory treatment of the LGBT community in Russia to the fore. The DumpStoli campaign will put the situation in Russia under the spotlight and at the fore of people's minds."
Join our commenting forum
Join thought-provoking conversations, follow other Independent readers and see their replies