Macron tells France's Muslims to adopt 'republican values'
The French Council of the Muslim Faith has agreed to form a national council of Imams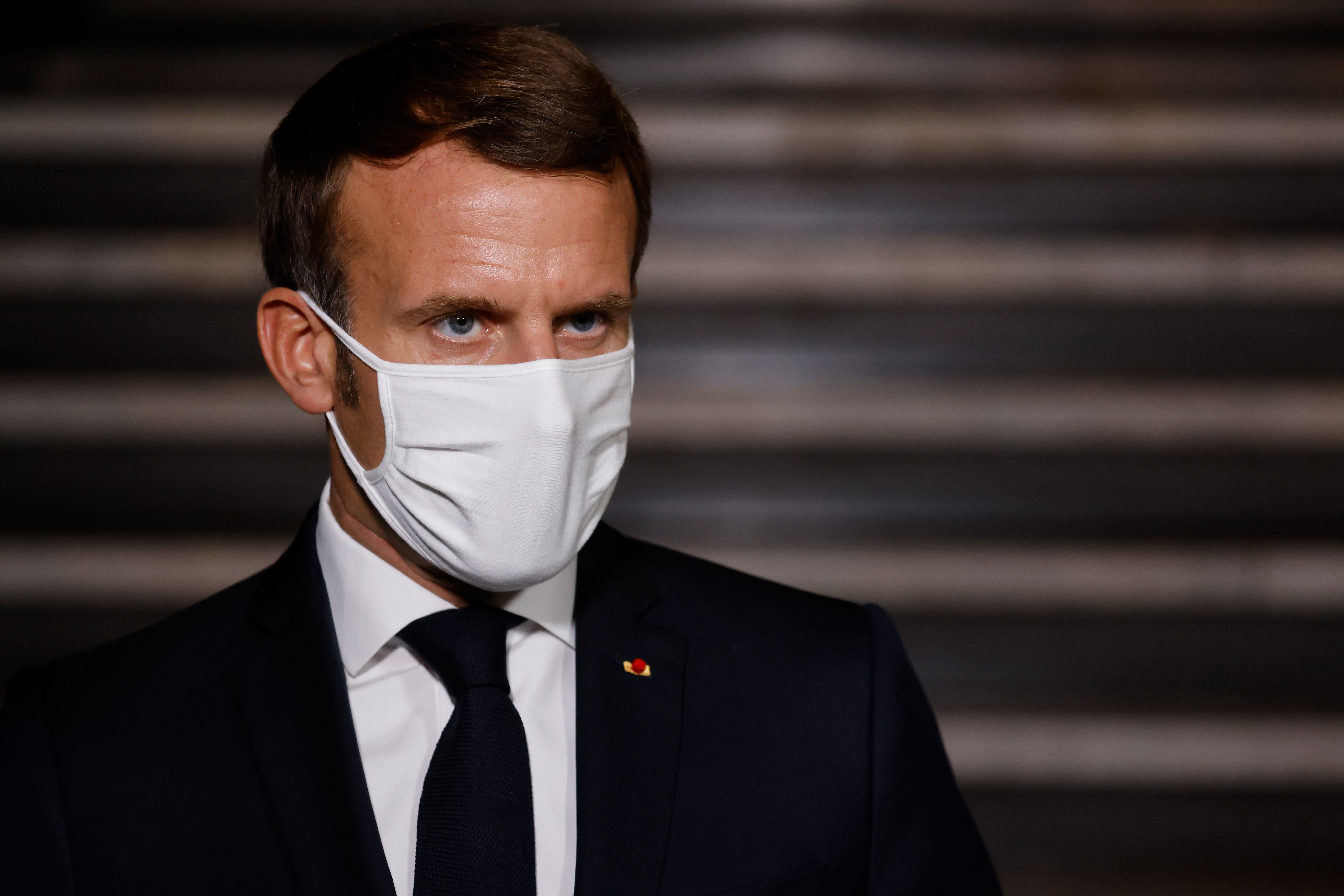 French President Emmanuel Macron has asked the country's Muslim leaders to accept a charter of "republican values" which states that Islam is not a political movement and prohibits "foreign interference" in Muslim groups.
On Wednesday, the French president met eight leaders of the French Council of the Muslim Faith (CFCM) and asked them to accept the charter within 15 days, following which the latter agreed to form a national council of Imams – which can issue and withdraw official accreditation to Imams, local media reported.
"Two principles will be inscribed in black and white [in the charter]: the rejection of political Islam and any foreign interference," reported Le Parisien newspaper.
Last month, 47-year-old French teacher Samuel Paty was killed by Abdoulakh A, 18, after Paty showed his students the controversial caricatures of the Prophet Muhammad which were published in the French satirical weekly magazine Charlie Hebdo.  
Since then, Mr Macron has spoken out forcefully against radical Islam and defended French secularism, saying that he will uphold the right to publishing caricatures no matter how offensive they are deemed. 
The comments have been followed by a number of suspected Islamist attacks, as well as a backlash from many Muslim-majority nations. French goods have been boycotted in parts of the Arab world, and Turkey's president Recep Tayyip Erdogan asked whether Mr Macron needed to have his mental health checked.  
But the French president has not backed down, instead drafting several measures to address what he called "Islamist separatism", including a bill that aims at preventing radicalisation. The bill, which came out on Wednesday, aims to put restrictions on home-schooling and gives children an identification number to ensure attendance in school.  
Any parent found violating the law could face six months in jail and heavy fines. It is expected to be discussed by the French cabinet on 9 December.
France's interior minister Gerald Darmanin said the country "must save" their "children from the clutches of the Islamists", reported the Le Figaro newspaper.  
Another French newspaper, Le Monde, has published emails between Paty and his colleagues before the former was killed. The emails reveal his "distress" and his decision to "choose another freedom as a subject for teaching."
Join our commenting forum
Join thought-provoking conversations, follow other Independent readers and see their replies