Madrid enacts temporary car ban to help fight rising pollution levels
The restrictions, which ban cars with a registration plate ending in an even number one day and an odd number the next, are set to continue until pollution levels are sufficiently cut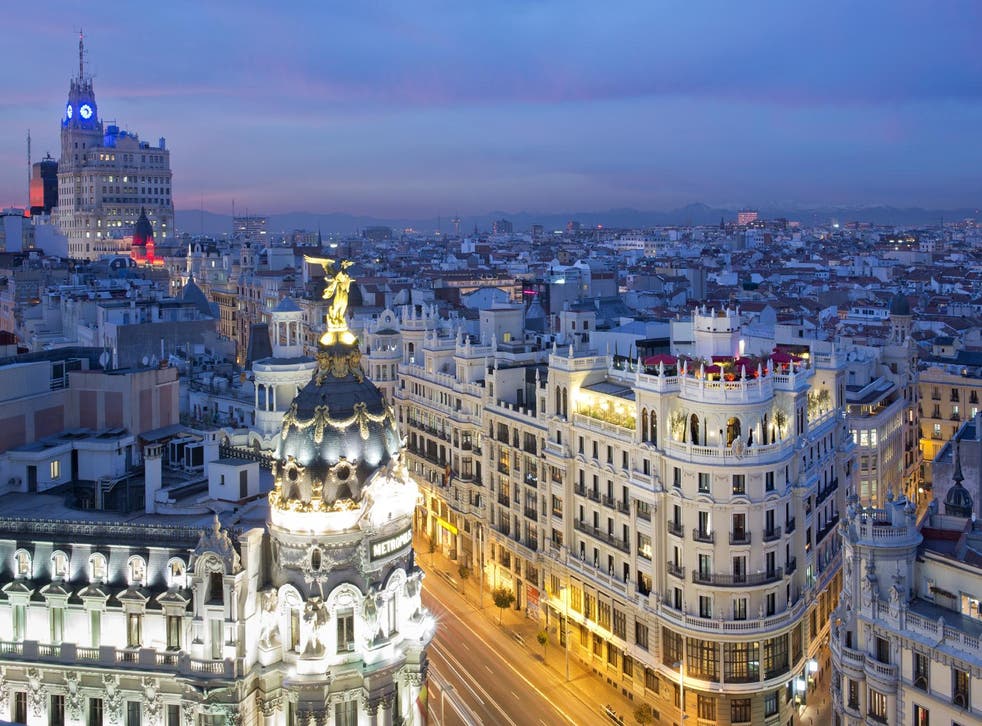 Madrid has ordered half of privately owned cars off the city's roads in a bid to tackle worsening air pollution levels.
It is the first time the city's authorities have activated stage three of its anti-pollution protocol, amid dangerously high nitrogen levels in the capital.
Vehicles with a registration plate ending in an even number were banned from driving within the limits of the ring road motorway around the city on Thursday, and odd-numbered registration plates are reportedly set to be banned on Friday.
The city council said in a statement: "Vehicles with even-number registration plates will be allowed to drive around on even-number days and cars with odd-number registration plates on odd-number days".
The restrictions, which apply between 6:30am and 9pm, are set to continue until pollution levels are sufficiently cut, with motorists who ignore the ban facing a fine of €90 (around £77).
There are a number of exemptions, including 'zero emission' vehicles, hybrids, motorised scooters, vehicles for disabled people and public transport.
Similar restrictions were established in Paris at the start of December, amid the French capital's most prolonged winter pollution for at least 10 years.
Pollution levels have continued to rise in Madrid, despite a lowered speed limit of 70 km/h introduced earlier this week and a parking ban established in certain areas in November.
In 2015, the Spanish capital exceeded the highest nitrogen dioxide levels permitted by the European Union for the sixth year in a row, and the problem has been made worse due to a prolonged period of hot and sunny weather.
On Sunday, levels of nitrogen dioxide in the city's air reached 180 micrograms per cubic metre, and continued to rise over the following days, exceeding 200 micrograms per cubic metre by Thursday.
The worst countries in the world for air pollution deaths

Show all 10
If the nitrogen dioxide levels reach 400 micrograms, Madrid authorities could activate phase four of its anti-pollution measures, implemented by former People's Party mayor Ana Botella in May 2015, which include reducing traffic on the M-30 ring road by 50 per cent and banning taxis from driving in the city centre.
In May 2015, a report from the European Environment Agency revealed that Spain exceeded safe pollution levels 150 times the previous summer, putting people at risk of breathing problems and lung disease.
With 3.2 million inhabitants and 1.8 million cars, the capital has been cited as one of the most polluted in Europe.
Join our new commenting forum
Join thought-provoking conversations, follow other Independent readers and see their replies