Man strips naked on Vatican church altar in protest over Ukraine war
Unidentified man has inscription painted on his back calling for children in Ukraine to be saved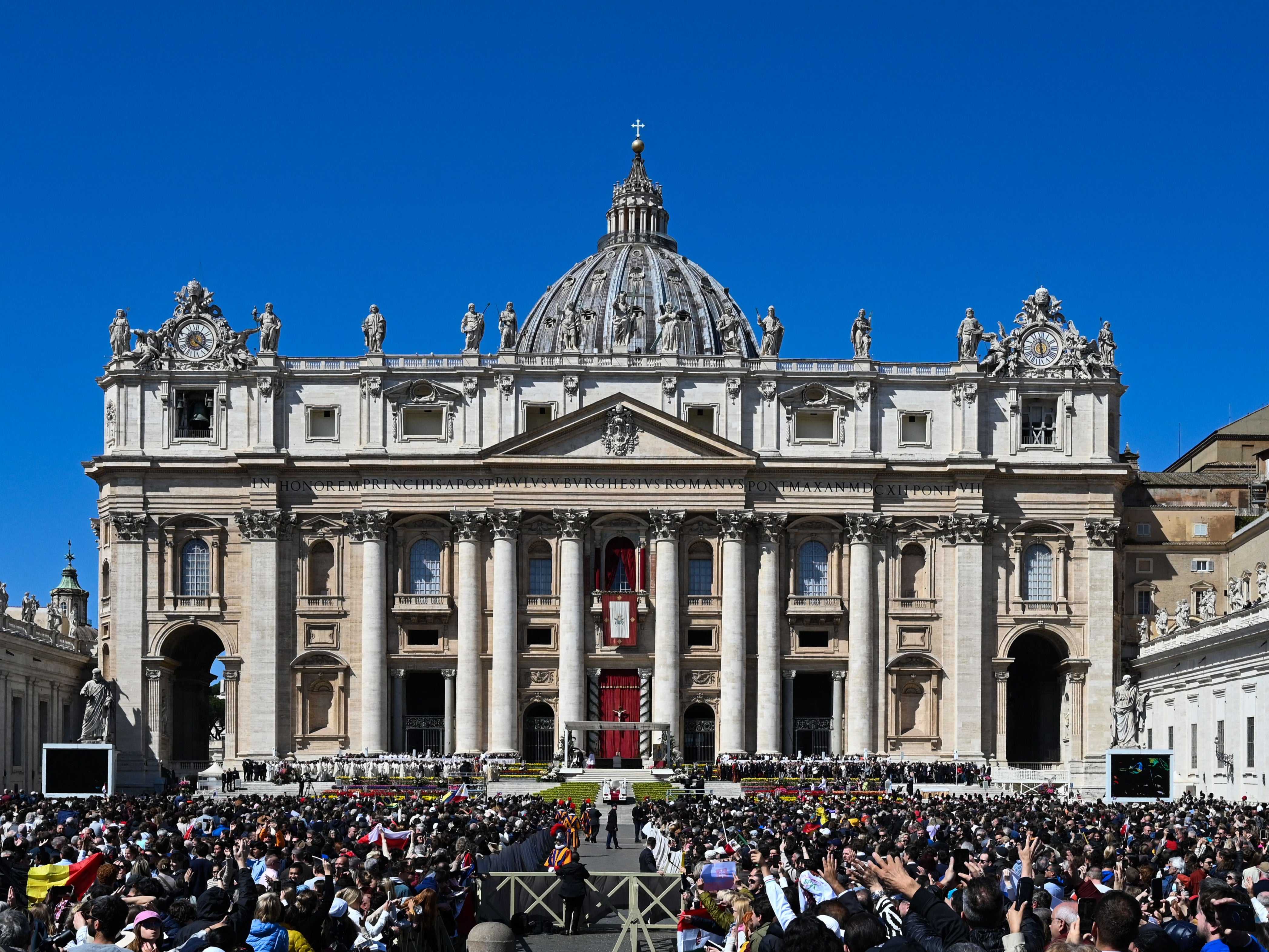 An unidentified man stripped naked on the main altar of St Peter's Basilica in Vatican City to protest Russia's war in Ukraine.
The man had an inscription painted on his back which read that children in Ukraine should be saved.
The incident took place on Thursday just before the church was to be closed, Reuters reported.
According to a source, the Vatican guards later handed over the man to the Italian police.
He also reportedly had self-inflicted wounds and cuts on his back from his fingernails.
Photos of the naked man on the altar were widely circulated on social media.
This is not the first time a man has stripped naked in the St Peter's Basilica complex. In 2016, a 44-year-old man named Luis Carlo Giampaoli was arrested after he took off his clothes in the complex.
Footage showed him walking up and down the complex without clothes and shouting "Dear brothers and sisters, I'm from Brazil!" in Portuguese.
Local reports said at the time that he was then taken to a psychiatric ward in Rome's Santo Spirito hospital.
Meanwhile, in Ukraine, the war entered its 464th day on Friday. Ukrainian authorities claimed to have downed more than 30 Russian cruise missiles and drones during an overnight aerial attack on capital Kyiv.
People have protested Russia's war in Ukraine in unique ways ever since the invasion began last year. The Feminist Anti-War Resistance is a secret group in Russia that protests Vladimir Putin's "military operation" in Ukraine by holding protests and also spray-painting anti-war messages.
Many street artists across the globe have expressed their opposition to the war in Ukraine. Christian Guemy, a prominent French street artist also known as C215, flew to Ukraine to paint on the walls of Kyiv right after the war broke out.
Zoya Laktionova was born in Mariupol and lived in Kyiv before the Russian war started. She is an independent artist and documentary filmmaker and works with themes of war, memory and personal stories.
Her piece, "Remember the smell of Mariupol", is a four-minute-long video created in response to the siege of Mariupol that took place between February and May 2022.
Join our commenting forum
Join thought-provoking conversations, follow other Independent readers and see their replies