Marine Le Pen stripped of legal immunity, allowing her to be prosecuted
She posted images of that showed the decapitated body of Isis victim James Foley
Thursday 09 November 2017 01:03 GMT
Comments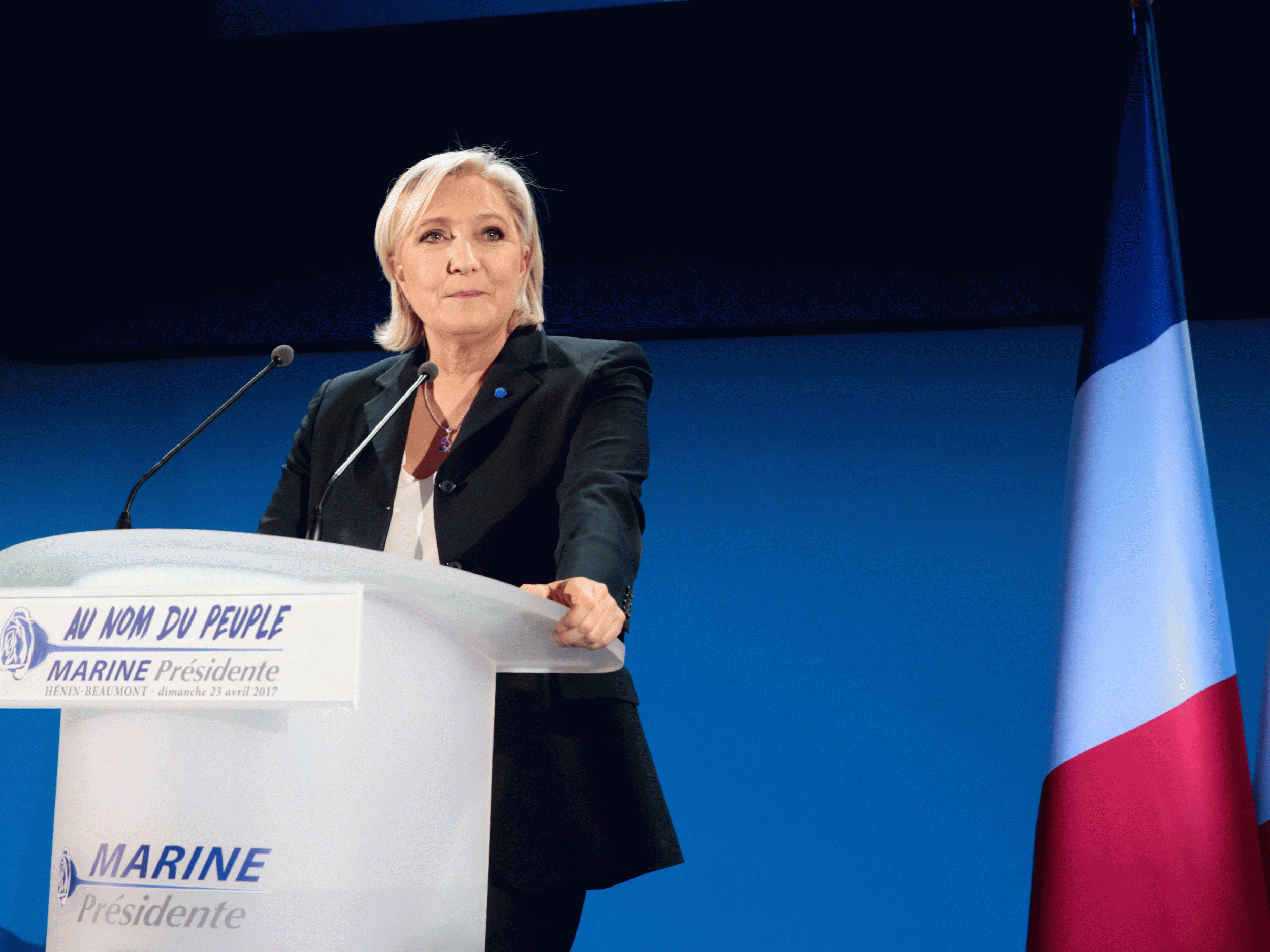 Marine Le Pen has been stripped of her immunity from prosecution over a series of images she posted on Twitter by France's parliament.
A row erupted after the far-right French politician posted images that showed the decapitated body of Isis victim James Foley and captioned it "Daesh is this".
The pictures were later deleted after there was an outcry on social media, including from Mr Foley's family.
She also uploaded images of a man shown in a cage before being burned alive and another of a man in an orange jumpsuit being run over by a tank.
Now, a cross-party committee in the French Parliament has removed the protection Ms Le Pen receives by being a deputy in the National Assembly.
In theory, Ms Le Pen could face a fine or even imprisonment if found guilty of the crime of "publishing violent images". She took to Twitter to respond to the decision and said: "Better to be a jihadist returning [to France] from Syria than an MP who denounces the abasement of Islamic State: one takes fewer judicial risks".
World news in pictures
Show all 50
It is not the first time Ms Le Pen has had her immunity stripped. The European Parliament took similar steps when Ms Le Pen was an MEP.
She was placed under investigation for alleged misuse of European Parliament funds – something Ms Le Pen denies.
Join our commenting forum
Join thought-provoking conversations, follow other Independent readers and see their replies