Mediterranean migrant crisis: Diabetic child dies on migrant boat after traffickers throw her insulin overboard
'The daughter died in her mother's arms'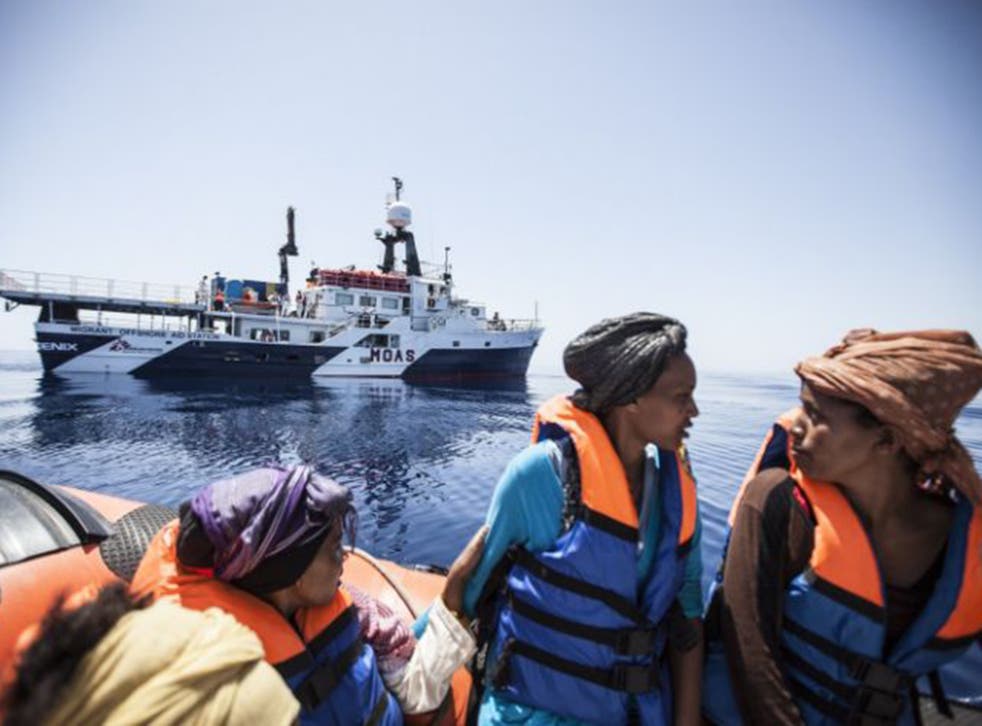 A diabetic child fleeing Syria with her family has died on a migrant boat after traffickers threw her insulin into the sea, a children's charity has claimed.
A Syrian family rescued in Sicily last Wednesday has told Save the Children that they were travelling from Egypt with their six children, including their 11-year-old diabetic daughter.
They told traffickers that the bag they were carrying contained essential insulin for their sick daughter, only for the medicine to be thrown overboard.
The child later died without the medicine.
Gemma Parkin, from Save the Children, said: "She was 11 and was diabetic. After one day, the daughter died in her mother's arms and afterward her body was also thrown in the sea."
Three men from the boat, believed to be the journey organisers, have been arrested. They are currently being held on suspicion of aiding illegal immigration, though no homicide charges have been brought.
Italy's Prime Minister Matteo Renzi paid tribute to the girl, saying her death should transcend political point scoring. He said: "We can discuss everything, but let's still be human when facing the pain of someone who had the right to dignity.
"When a little girl dies, we can't allow ourselves to renounce being human beings for the sake of a percentage point."
Italy is struggling to cope with a growing migrant crisis in the island of Sicily. Over 80,000 migrants have fled to Italy to try and escape poverty and conflict in both Africa and the Middle East.
With additional reporting by AP
Register for free to continue reading
Registration is a free and easy way to support our truly independent journalism
By registering, you will also enjoy limited access to Premium articles, exclusive newsletters, commenting, and virtual events with our leading journalists
Already have an account? sign in
Register for free to continue reading
Registration is a free and easy way to support our truly independent journalism
By registering, you will also enjoy limited access to Premium articles, exclusive newsletters, commenting, and virtual events with our leading journalists
Already have an account? sign in
Join our new commenting forum
Join thought-provoking conversations, follow other Independent readers and see their replies