Meredith Kercher murder trial: Possibility grows that Amanda Knox and Raffaele Sollecito will have guilty verdicts reinstated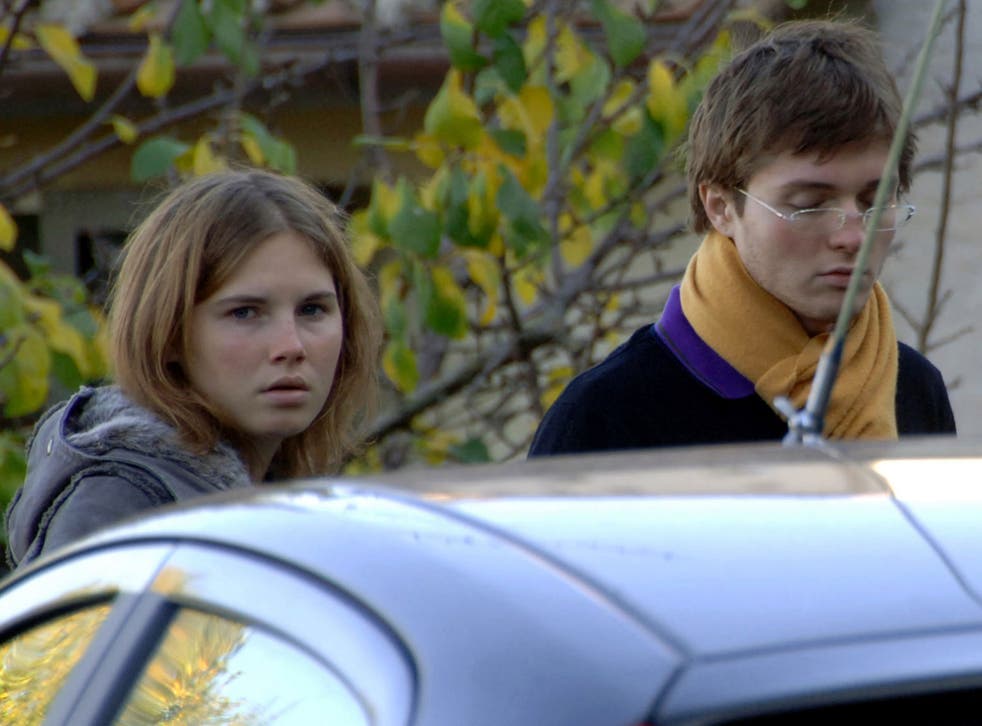 Prosecutors have asked the Florence Appeals court for "cautionary measures" to be applied against murder suspect Raffaele Sollecito as the feeling mounts that guilty verdicts will be re-instated against Sollecito and his ex-girlfriend Amanda Knox for the killing for Meredith Kercher.
Chief prosecutor Alessandro Crini said the measures could see Sollecito, who denies any part in the brutal 2007 slaying of the British student, have his passport confiscated, be subject to house arrest or even returned to prison, where he has already spent four years after being convicted in 2009 of the murder.
The climax of the latest trial is scheduled for 30 January. The cautionary measures would be applied in the case of a guilty verdict to stop Sollecito fleeing the county ahead of a Supreme Court hearing on the case.
Both Knox and Sollecito were freed by Perugia's appeal court in October 2011, and Knox sped back to the US. But prosecutors turned to the Supreme Court of Cassation, which ordered the latest retrial. The Supreme Court said prosecutors' claims that unemployed drifter Rudy Guede, the only person definitively convicted of the crime, could not have acted alone, warranted more attention.
Legal experts in Italy expressed surprise at the level of criticism the Perugia Appeals court directed at the original verdict. This seems to have been reflected by the Supreme Court's remarks as it ordered the current retrial.
Several criminal law experts have told The Independent that they believe it is likely the original murder verdicts will be re-instated. This is at odds with defence assertions and those of some independent observers, who say prosecutors have failed to show beyond reasonable doubt that the pair were involved in the killing.
Sollecito appeared in court today with his father, to hear the prosecution's summing up. Knox has refused to leave her home in the United States for the retrial. Her lawyer Carlo Dalla Vedova, said: "Amanda is confident that the court will proclaim her innocence."
Join our new commenting forum
Join thought-provoking conversations, follow other Independent readers and see their replies