MH17: Lawyer Floyd Wisner files a lawsuit against a rebel commander accused over downing of Malaysia Airlines jet
The lawsuit seeks $900 in damages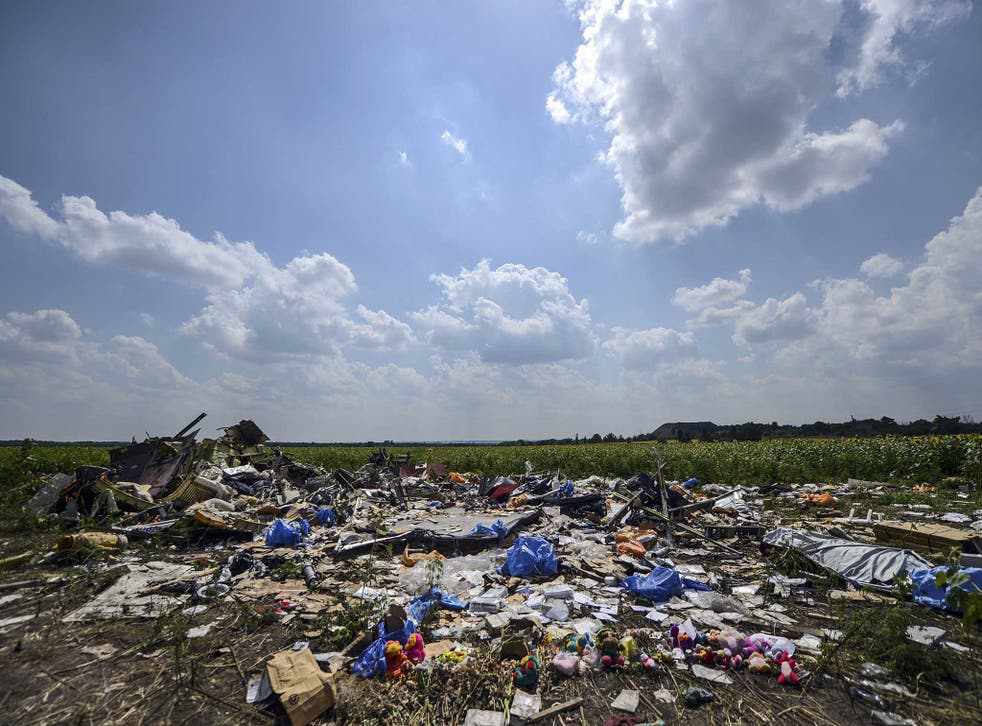 The lawyer bringing a legal action against a Russian rebel commander accused over the downing of Flight MH17, said he hoped the lawsuit would provide some answers for the relatives of the 298 people who died.
A writ was filed in Chicago on Wednesday alleging that Igor Girkin, a military leader with Ukranian rebels in the east of the country, had the Russian government's approval to fire on MH17 in July last year and "ordered, aided and/or abetted this action and/or conspired with those persons who fired the missile". It seeks $900m in damages.
Lawyer Floyd Wisner told The Independent there was considerable publicly available evidence pointing to the involvement of Mr Girkin, better known as Commander Strelkov.
"I think it is very unlikely that we will see any money from him," he said. "But the point of this lawsuit is not about money. It is an effort to try and shed some light on what happens."
Mr Wisner is representing relatives of at least 17 victims of the crash.
"Flight 17 flew over the airspace of the area in which the aforesaid rebel army was waging its war activities and the rebel army under the command responsibility of defendant Girkin shot down the subject Boeing 777-200 aircraft," the lawsuit adds.
Mr Wisner, a specialist in lawsuits relating to aircraft, added: "Our clients feel they are getting lost in the shuffle. There is new news every day and people can forget about what happened a year ago."
He said he hoped the suit would nudge diplomats to keep demanding answers for the relatives of those who died. He said: We are seeing if we can get some answers."
Register for free to continue reading
Registration is a free and easy way to support our truly independent journalism
By registering, you will also enjoy limited access to Premium articles, exclusive newsletters, commenting, and virtual events with our leading journalists
Already have an account? sign in
Register for free to continue reading
Registration is a free and easy way to support our truly independent journalism
By registering, you will also enjoy limited access to Premium articles, exclusive newsletters, commenting, and virtual events with our leading journalists
Already have an account? sign in
Join our new commenting forum
Join thought-provoking conversations, follow other Independent readers and see their replies