Migrant crisis: Filmmaker creates fake Instagram account of illegal immigrant to draw attention to 'frivolity' of social media
Tomás Peña accompanied the sometimes desperate-looking photos with hashtags including "#nopainnogain" and "#brosb4hoes"
Kashmira Gander
Wednesday 05 August 2015 08:01 Comments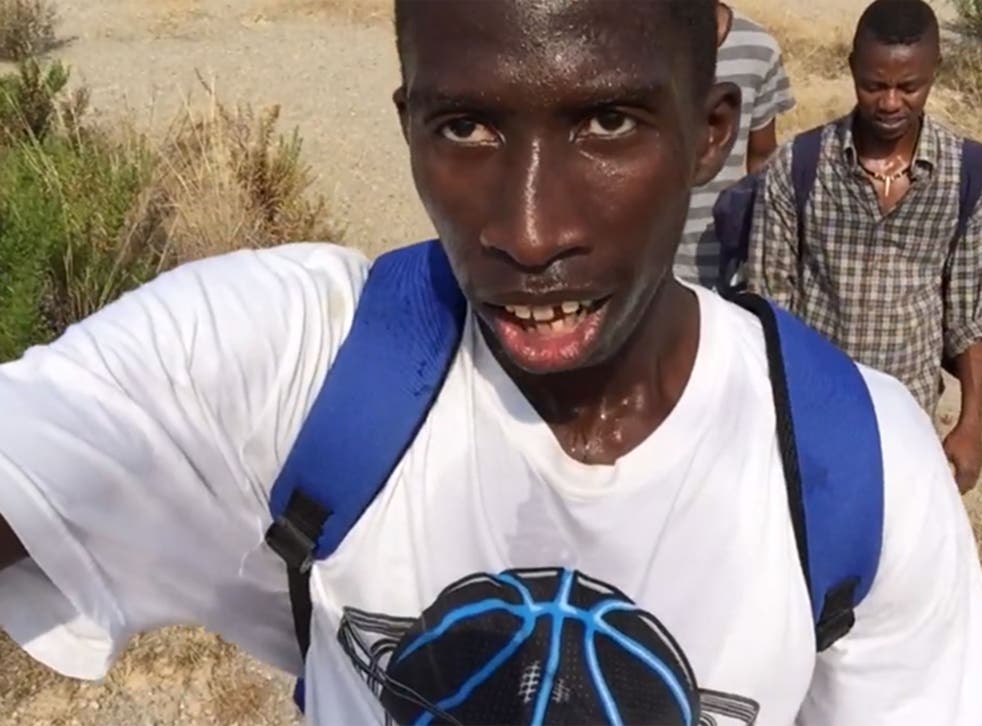 A Spanish filmmaker who created a fake Instagram account which supposedly charted the journey of an illegal immigrant has said he wanted to highlight "western frivolity" which compels people to constantly take selfies.
Tomás Peña created the persona of a Senegalese man Abdou Diouf, and posted a series of photo on the social media website charting the man's apparent attempt to illegally cross into Spain and start a new life.
The photos shared by @abdoudiouf1993 cleverly adopted a typical Instagram style, with Diouf posing for selfies and taking photos of his food.
Within a week, almost 10,000 people had followed @abdoudiouf1993, with many commenters spurring him on, and fooled media outlets.
However, Peña's hashtags, which he used to satirise Instagram culture, soon made people realise that Diouf was not all that he seemed.
"The hashtags seem kinda odd to me (#foodporn #brosb4hoes etc etc)," New York Times reporter Liam Stack wrote on Facebook.
Spanish newspaper El País revealed that Abdou Diouf was in fact a creation of Tomás Peña, when the filmmaker published the film from which he had taken the Instagram snaps. Peña produced the film for the press campaign of the GetXoPhoto film festival.
Peña told the newspaper, according to a BuzzFeed translation, that he wanted to highlight how most viewers failed to recognise the disconnect between the hashtags and what the harsh reality they were seeing.
He went on to explain that he aimed to "denounce the western frivolity" which compels people to take selfies, as if "hasn't been lived if it hasn't been shared."
Peña told BuzzFeed that Spanish handball player Hagi Toure played Abdou Diouf in the short film, which was shot in a day.
Migrants' desperate boat journeys to Europe

Show all 33
GetXoPhoto said in a statement that the film "acts as a reflection on the way we process and share images of displacement and migration, in established media and on social networks."
"The piece is also a comment on how the use and importance of photography has changed radically in the last few years, with the image of travel inexorably linked to it's 'reality'. In this way photography is key to the social construct of 'travel' in a globalized society."
Register for free to continue reading
Registration is a free and easy way to support our truly independent journalism
By registering, you will also enjoy limited access to Premium articles, exclusive newsletters, commenting, and virtual events with our leading journalists
Already have an account? sign in
Join our new commenting forum
Join thought-provoking conversations, follow other Independent readers and see their replies