Mikhail Lesin death: Vladimir Putin's propaganda chief died from 'blunt force' – not heart attack as was suggested
An autopsy found Mikhail Lesin suffered head injuries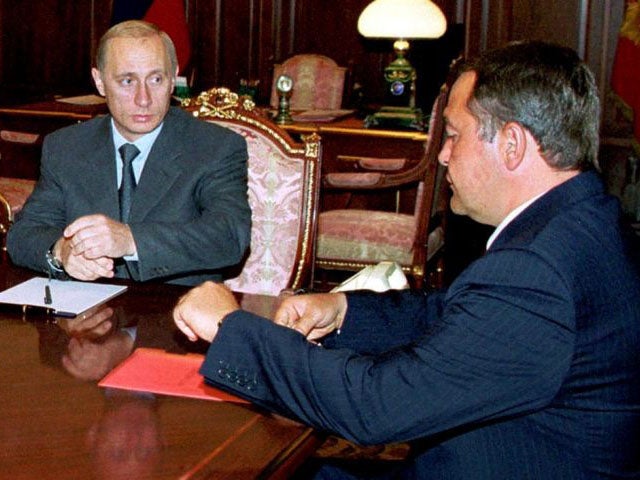 When Vladimir Putin's former propaganda chief was found dead five months ago, in a hotel room just a few streets from the White House, any speculation about the manner of his demise was swiftly quashed. Russia Today, the state-funded news channel that Mikhail Lesin had helped to create on behalf of the Kremlin, quoted an unnamed family member as claiming he had passed away from a heart attack after a lengthy illness.
However, authorities in the US capital told a different story. An autopsy has revealed that Mr Lesin, 57, died not from natural causes, but from blunt force injuries to his head. According to the office of Washington DC's chief medical examiner, Mr Lesin, whose body was found on 5 November 2015 at the city's five-star Dupont Circle hotel, had also suffered extensive trauma to his neck, arms, legs and torso.
Although police have not declared Mr Lesin's death a criminal act, the circumstances of his death are classified as "undetermined". Mr Lesin's case is still under investigation, said the DC police department's chief spokesperson, Dustin Sternbeck. "We are not willing to close off anything at this point," he added. According to the medical examiner's chief of staff, Beverly Fields, Mr Lesin's was among the 10 per cent of cases that take more than the 90 days normally required for the coroner to release their report, falling into the "more complex" category.
Following the revelations from the US authorities, Russia's foreign ministry spokesperson Maria Zakharova complained on Facebook that numerous calls from the Russian embassy in Washington enquiring into the circumstances of Mr Lesin's death had not been answered.
"We are waiting for Washington to give us the relevant information and official data about the investigation," she wrote. "If the information published... in the media is true, the Russian authorities will send their American counterparts a request for international legal assistance."
That call for information was echoed by the spokesman for President Putin, Dmitry Peskov, who said that Russia "haven't received any detailed information via formal channels of communication that [we use] for such cases".
In a world where Kremlin turncoats often meet sticky ends, the news of Mr Lesin's fate has fed conspiracy theories among Mr Putin's critics as to how he died and who, if anybody, might have wanted him dead. Though he and family members had business interests in the US, his reasons for being in Washington are unclear. Mr Lesin is thought to have been under scrutiny from the FBI and the US Department of Justice for alleged money laundering and corruption. Some have suggested he may have been planning to cut deal with the FBI.
But Mr Lesin was no enemy to the Russian state. Credited for setting up Russia Today, the nation's first state-funded English-language news channel, he was known as one the country's most influential media operators and a long-time confidant to President Putin. Mr Lesin, who rode into media management on a wave of successes from his previous career in advertising, was responsible for conceiving the ad campaign that helped Boris Yeltsin's re-election in 1996.
World news in pictures
Show all 50
After a five-year stint as press minister from 1999 to 2004, during which his no-tolerance attitude to anti-Kremlin voices earned him the nickname "The Bulldozer", he spent years working on the expansion of the Russian government's control over television media.
In 2013, he was named head of Russia's largest and most powerful media holdings, Gazprom-Media, a position he left abruptly in 2015 after a row with a prominent liberal radio editor over whether to fire a journalist that had been critical of the Kremlin. Russian media reported that Mr Lesin had also recently butted heads with Yury Kovalchuk, a major Gazprom-Media shareholder and one of Mr Putin's closest friends and business allies. At least in public, however, Mr Lesin remained on good terms with the Kremlin. Following his death, a Kremlin spokesperson insisted Mr Putin "appreciated" his "enormous contribution... to the formation of the contemporary Russian media."
It is not yet clear whether Mr Lesin was being investigated by US authorities, despite calls in 2014 from Mississippi Senator Roger Wicker to look into his affairs. Mr Lesin owned multi-million-dollar properties in the US and Europe, including a reported $28m (£19m) in Beverly Hills real estate. "That a Russian public servant could have amassed the considerable funds required to acquire and maintain these assets raises serious questions," Mr Wicker said.
Join our commenting forum
Join thought-provoking conversations, follow other Independent readers and see their replies