Money-laundering claims surround German monastery's mystery millions
The plot surrounding the unaccounted-for millions has assumed sinister proportions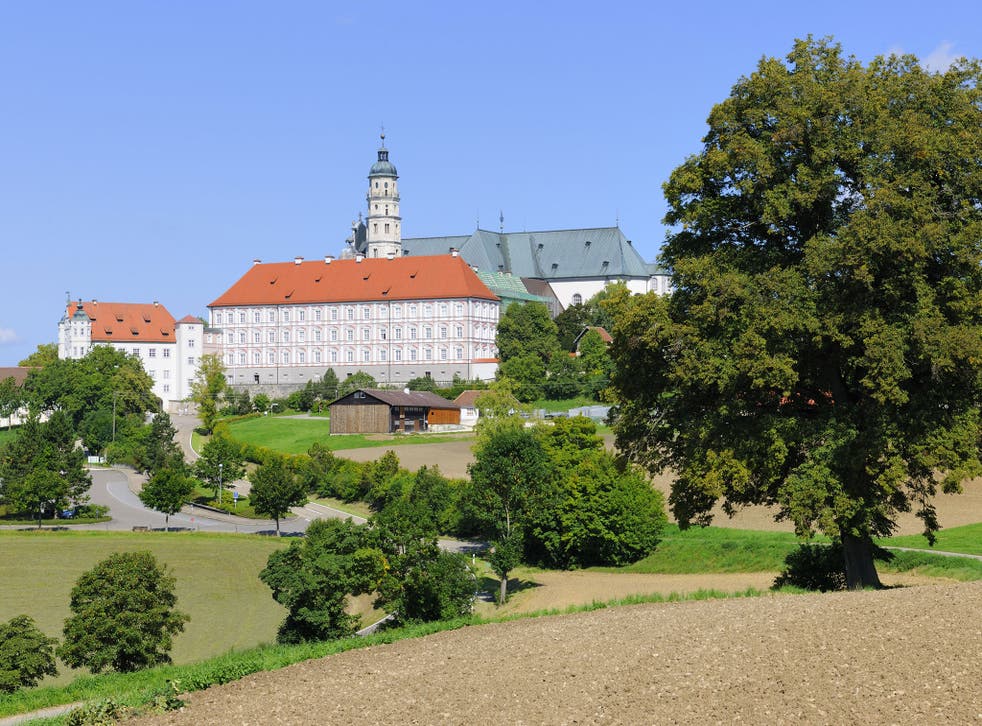 Germany's 11th-century Neresheim Abbey is normally an oasis of calm where monks guide city dwellers in religious contemplation and offer an opportunity to dine on country fare in the monastery's rustic Swabian restaurant.
But the Benedictine abbey set in the hills of the southern state of Baden Württemberg was immersed in an embarrassing scandal yesterday involving the discovery of unaccounted-for millions and allegations of systematic money laundering.
The source of the trouble was traced at the weekend to part of the estate left by the late abbot, Norbert Stoffels, who was Nereseheim's guiding spiritual light from 1977 until his death in 2012.
His successor, Father Albert Knebel, admitted that he had discovered an unaccounted-for "fortune" amounting to €4m in the estate left by Abbot Norbert. "The fortune was neither registered on the abbey's accounts, nor was anyone in the administration or any of my fellow brothers aware of its existence," declared Father Knebel. "Our foremost concern is to find out where this money comes from," he said in a statement.
The plot surrounding the unaccounted-for millions assumed sinister proportions yesterday: state prosecutors in Krefeld in northern Germany confirmed they had opened an investigation on suspicion the cash stemmed from a money-laundering operation.
The affair is the latest money scandal to hit Germany's Catholic Church. In March this year the Catholic Bishop of Limburg, Franz-Peter Tebartz-van Elst, was forced to resign amid allegations that he had spent more than €31m on renovating his official residence. The cleric was dubbed the "bishop of bling" by the media.
A spokesman for the Krefeld prosecutor's office refused to discuss details yesterday. He said the case faced legal complications because prosecutors were involved in a dispute with a Krefeld lawyer who had laid claim to part of the unaccounted-for millions. Neresheim Abbey revealed the lawyer had made several attempts to obtain part of the cash through the courts.
"So far he has been unable to provide legally binding documents which could justify his claims," explained Father Knebel. "My fellow monks are not interested in the money and it was never included in the abbey's finances," he added.
The mystery looked set to continue as no one appeared to be a position to explain where the cash had come from or what kind of money-laundering operation it may have helped to finance. "We don't know where the money came from or how it got there," insisted Father Knebel.
Join our new commenting forum
Join thought-provoking conversations, follow other Independent readers and see their replies