Monster truck kills two after careering into crowd at car show
The vehicle reportedly lost control as it was attempting a stunt during the annual show in the city of Haaksbergen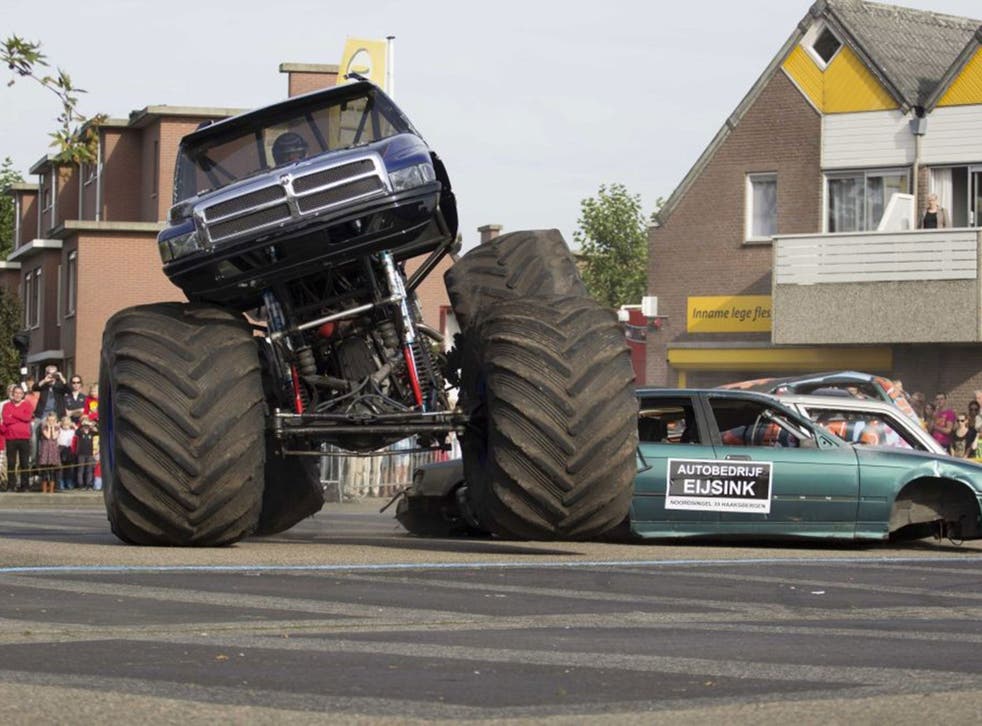 A monster truck has reportedly crashed at a car show in the Netherlands killing two adults, a child and wounding at least a dozen more bystanders.
The vehicle lost control as it was attempting a stunt during the annual show in the city of Haaksbergen in the east of the country.
It was attempting to pass over a number of parked cars when it careered off course into the crowd.
NOS, the Dutch national broadcaster, reported that two children were killed, while local media said three people were killed, and 15 others were injured.
National newspaper De Telegraff has claimed that the huge monster truck was 1500 horsepower.
Emergency teams responded quickly and it is thought that hospitals in the area have requested extra staff to treat victims.
A spectator at the scene recorded the horrific incident.
The police were unable to speculate about the cause of the accident. A spokeswoman told De Telegraff: "Our first priority is to rescue people."
Join our new commenting forum
Join thought-provoking conversations, follow other Independent readers and see their replies