Moscow mayor election: Alexei Navalny demands new vote after losing to Vladimir Putin's key ally Sergei Sobyanin
Allegations of 'clear falsifications'  by the Putin-backed incumbent lead to calls for a run-off vote and threats of public protest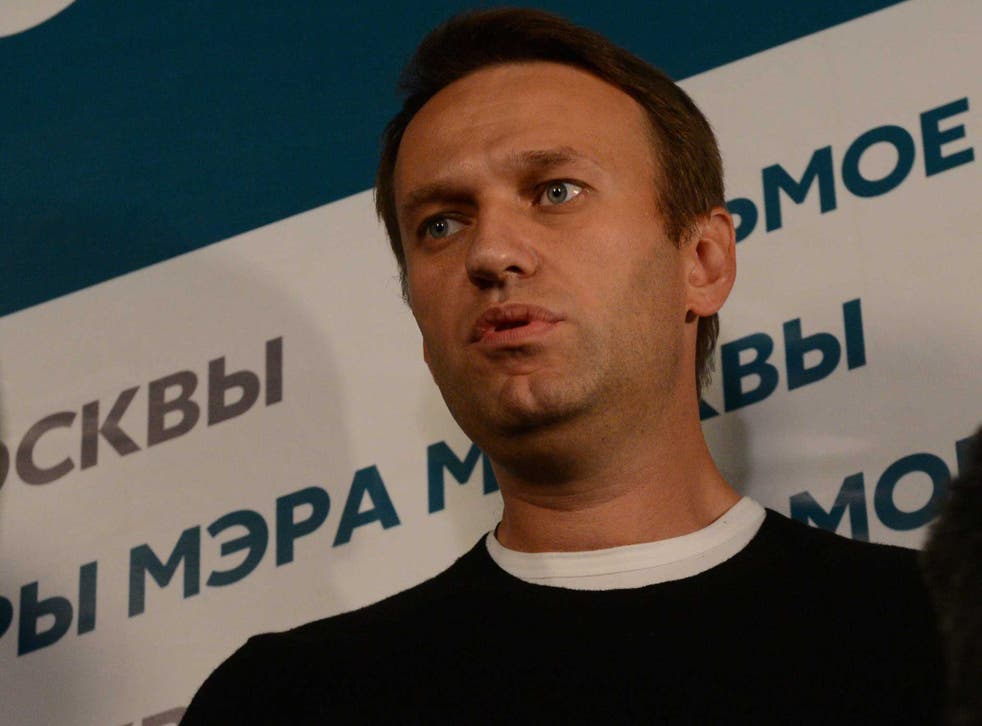 Moscow's mayor has narrowly won a second term in office, with 51 per cent of the vote - just enough to avoid a run-off poll against opposition leader Alexei Navalny.
Navalny, known in Russia for his anti-corruption blog and dubbed by the Wall Street Journal as "the man Putin fears most", received a surprise 27 per cent of the vote – almost twice the amount political analysts had forecasted.
The vote was the subject of international interest due to wide spread concerns about the credibility of Russia's democratic process.

Mr Navalny has also been at the centre of Russian attention since July, when he was convicted for embezzlement and fraud but then released the next day in what legal experts called an "unprecedented" decision by the Russian prosecution. Mr Navalny insists the charges brought against him are politically motivated.
Mr Navalny said there had been "clear falsifications" in the mayoral voting poll and called for an immediate second vote. He said a public protest would be at hand if the Kremlin did not react to his demands.
"We don't recognise these results and we demand a second round, which the people of Moscow voted for. If the mayor and the Kremlin ignore the demands of the people we will call everyone on to the streets tomorrow," Mr Navalny tweeted after a final press briefing in the early hours of Monday morning.
"What we are seeing now are clear falsifications... We demand that a second round is held. If that is not done... we will appeal to the citizens and ask them to take to the streets of Moscow," he added.
Mr Sobyanin, who has been mayor since 2011, said that Moscow had "passed the test for free and fair elections".

Mr Sobyanin is a close ally of Vladimir Putin and an early proponent of Russia's recently passed anti-gay policies. In 2011 he deemed gay parades in Moscow to be "illegal", igniting the fury of LGBT groups in both Russia and abroad.
Leonid Volkov, Mr Navanly's campaign manager said that the results had clearly been manipulated and he would not recognise the outcome of the election.
Golos, Russia's leading independent election monitor, said the voting appeared to have gone smoothly, but there were fears that election officials would artificially increase the turnout to allow them to add votes for Sobyanin.
Sunday's mayoral election was the first since 2003. Last year the Kremlin reversed Putin's 2004 decree abolishing direct elections for the Moscow mayor and other regional leaders.
Register for free to continue reading
Registration is a free and easy way to support our truly independent journalism
By registering, you will also enjoy limited access to Premium articles, exclusive newsletters, commenting, and virtual events with our leading journalists
Already have an account? sign in
Register for free to continue reading
Registration is a free and easy way to support our truly independent journalism
By registering, you will also enjoy limited access to Premium articles, exclusive newsletters, commenting, and virtual events with our leading journalists
Already have an account? sign in
Join our new commenting forum
Join thought-provoking conversations, follow other Independent readers and see their replies