Moscow protests Ukraine plans for missile training near Crimea
'We ask Russia not to hinder the tests by hysterics and provocations,' says Ukrainian minister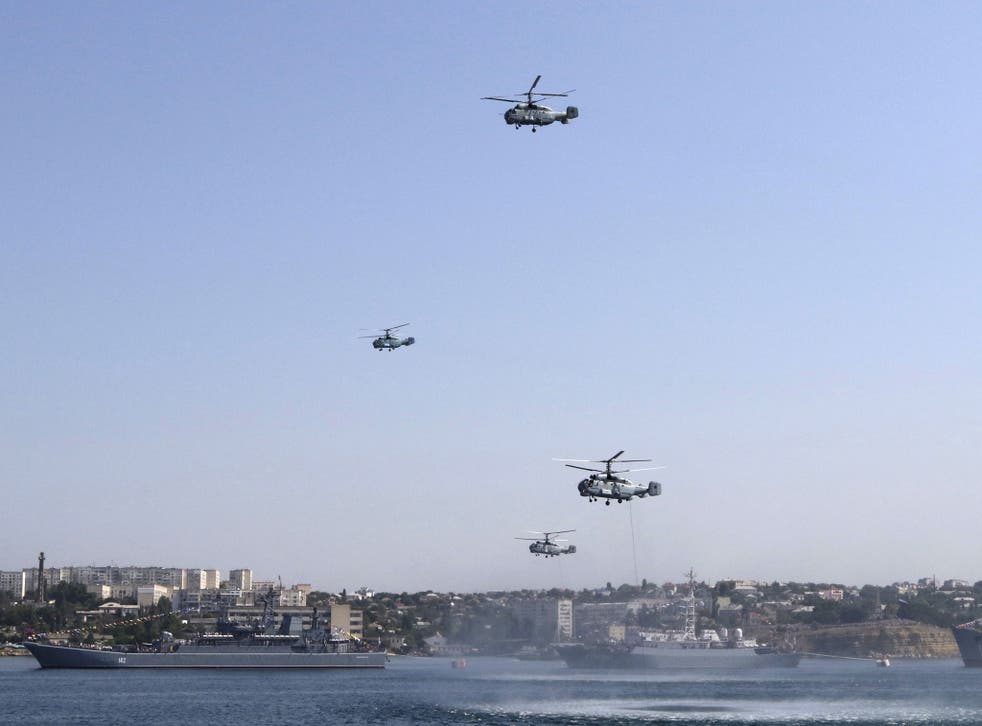 Moscow has protested Ukrainian plans to carry out missile tests near Crimea, in a move that demonstrates an uptick in tensions between the nations.
The Russian defence ministry presented the Ukranian military attaché with a note challenging the planned military training, due to start at the beginning of December.
Moscow moved to annex Crimea in 2014 after a pro-Russian Ukranian president was ousted, and the territory remains contested.
Russian aviation agency Rosaviatsia said late on Friday it had received notification from Ukraine on missile tests in "Russia's sovereign air space" on 1 and 2 December in the region of Simferopol in Crimea.
State media claimed the tests will "extend into Russia's civil airspace and present a threat to flight safety".
Yet Oleksandr Turchynov, Ukraine's National Security and Defence Council Secretary, dismissed Moscow's claims that Kiev had breached any international agreements.
"Ukraine carries out the missile tests within the framework of all the international obligations and treaties,' he said in a statement on his official website.
"That's why we ask Russia not to hinder the tests by its hysterics and provocations."
Mr Turchynov also said Ukraine was free to conduct military tests anywhere in its airspace, including Crimea.
But he added that Ukraine was not planning to carry out the training launches over the Kerch Strait, a narrow strip of water that separates Russia and Crimea.
After the annexation of Crimea, Western nations imposed sanctions, such as limiting access to debt markets, against leading Russian companies. As another act of reprisal they took punitive measures against President Vladimir Putin's close allies.
Ukraine's planned missile tests come as Moscow has been building up its military presence in Crimea.
Indyplus gallery: Military activity in Crimea as Ukraine crisis continues

Show all 10
Tensions between the nations were also evident when Moscow accused Kiev of abducting two of its servicemen from Crimea on Sunday.
The Russian defence ministry said they were "illegally detained", while Ukraine says the pair are deserters, who defected to Russia from the Ukrainian military after Crimea was annexed by Russian forces.
Russia called their arrest "another act of gross provocation" and called for their immediate return.
Earlier in November the UN condemned Russia's occupation of Crimea.
Additional reporting by Reuters
Join our new commenting forum
Join thought-provoking conversations, follow other Independent readers and see their replies