Munich shooting: Who are the victims of the attack?
Details are still emerging of the lives taken by guman Ali Sonboly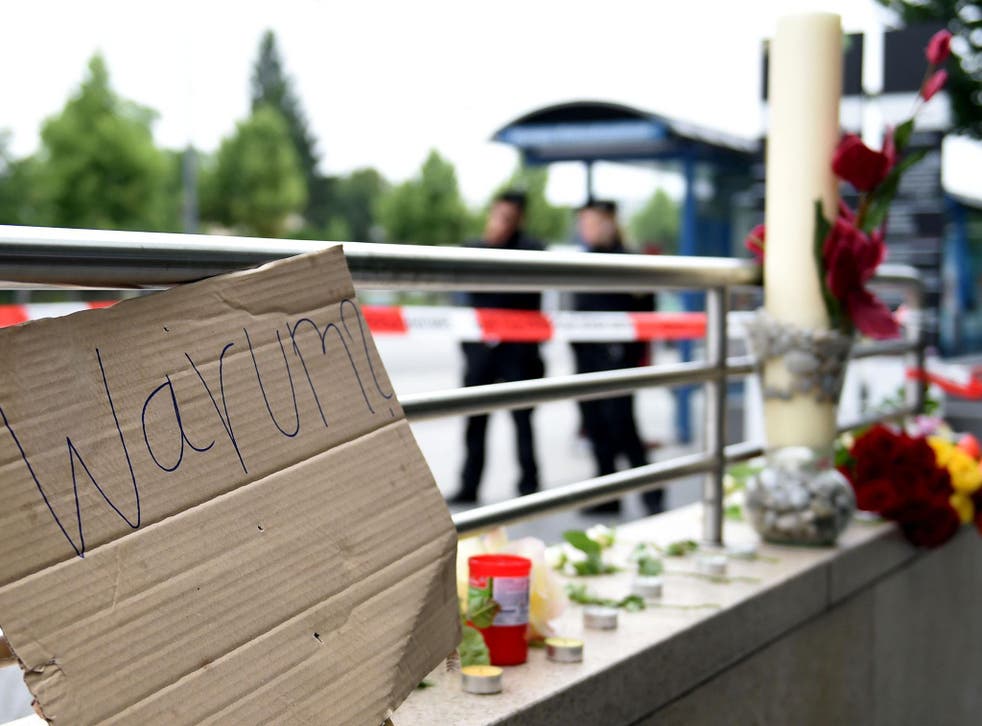 Nine people were killed by gunman Ali Sonboly as he ran amok with a pistol in Munich on Friday afternoon. Seven of his victims were teenagers.
The identities of many of those killed are yet to be confirmed, but the authorities said three victims were Turkish, one was Greek and three were from Kosovo.
Kosovan President Hashim Thaci declared Sunday a day of mourning for three young ethnic Albanians who were killed in the Munich shooting.
Mr Thaci called it a terrorist attack and he considered the two young girls and a man as "heroes in the war for the joint freedom and values in Europe". He added: "That act of violence has touched our hearts and Europe's consciousness."
However, the attack is not believed to be Islamist-related and was described as a "classic shooting rampage" by the Munich prosecutor.
The Greek foreign ministry said in a statement: "The impact of yesterday's tragic attack at the Olympia shopping mall in Munich sadly includes a Greek citizen among the innocent victims."
Up to 27 people were hurt in the attack, 10 of them critically, including a 13-year-old boy.
These are the victims we know about:

Sevda Dag, Can Leyla and Selcuk Kilic were all from Turkey: their deaths were announced by the country's foreign minister, Mevlut Cavusoglu.

Gulliano Kollmann, 18
"He was a funny guy, a normal guy," his friend Shohel Chowdhury told The Telegraph. "No one had anything against him. You hear about Nice, Paris and suddenly it happens in your own city. It's McDonalds, where you go to get coffee and meet your friends – this is so shit what happened."

Dijamant Zabergja, 21
A student from Kosovo. His father, Naim Zabergja, was pictured mourning at the scene carrying flowers and a photograph of his son.
His uncle, Baki Zabergja, said on Facebook his nephew was the victim of a "barbaric terrorist act" and said: "God help us, give us courage!"

Armela Segashi, 14
Armela's brother, Arbnor Segashi had asked Facebook friends at midnight to help him locate his little sister, saying she had been at the shopping centre and the family had not heard from her since news of the shooting broke.
But at 8am, Arbnor wrote on Facebook in both German and Albanian (the Segashis are of Kosovo-Albanian descent): "Armela – our beloved daughter, sister, friend and first of all beloved human being today lost her life in the shooting in Munich. We love you, angel."
Pictures showed showed the reaction of her relatives, in Kosovo, on hearing the news.
Sabina Sulaj, 14
Believed to be aged 14, she has been named in Balkan media as another victim.
A Kosovo-Albanian Sabina Sulaj was said to have been at the shopping centre with Armela Segashi.
This story will be updated as more details emerge
Register for free to continue reading
Registration is a free and easy way to support our truly independent journalism
By registering, you will also enjoy limited access to Premium articles, exclusive newsletters, commenting, and virtual events with our leading journalists
Already have an account? sign in
Register for free to continue reading
Registration is a free and easy way to support our truly independent journalism
By registering, you will also enjoy limited access to Premium articles, exclusive newsletters, commenting, and virtual events with our leading journalists
Already have an account? sign in
Join our new commenting forum
Join thought-provoking conversations, follow other Independent readers and see their replies