Munich shooting: What we know about the attack
Police have ruled out links to international jihadi terrorism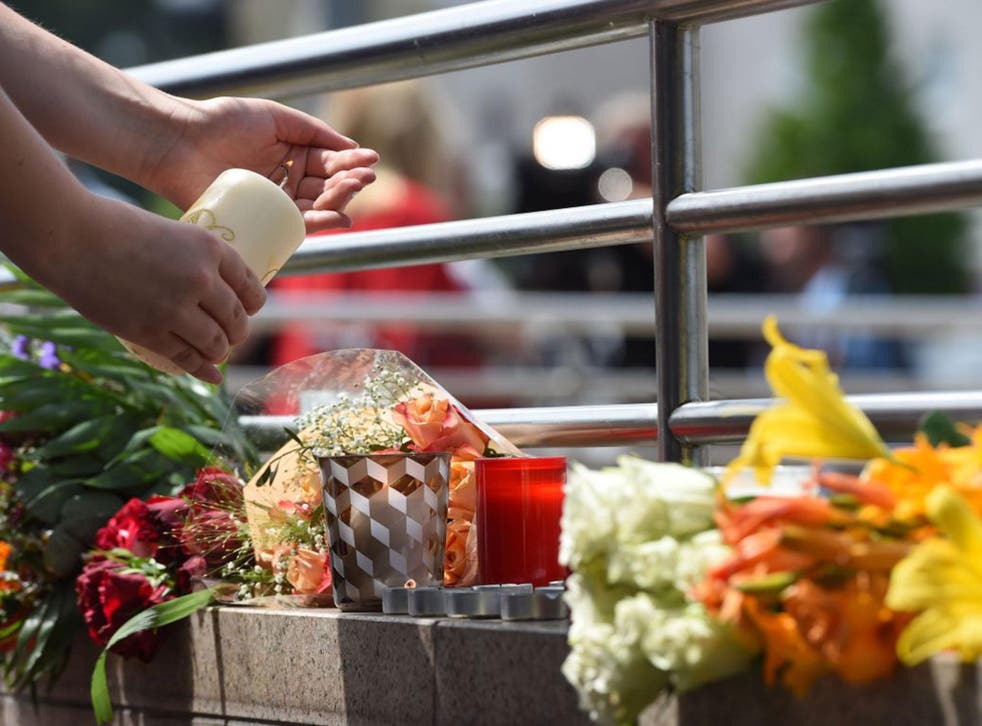 A shooting at a shopping centre and nearby fast-food restaurant in Munich, Germany, claimed the lives of nine people and hurt at least 26 more on Friday night.
The killer, named as Ali David Sonboly, 18, was a dual German-Iranian student who was born and brought up in Munich.
Three of the dead are Turkish, one is Greek and three are from Kosovo. Ten people are critically injured, including a 13-year-old boy.
Police do not believe the incident was related to jihadi terrorism but said Sonboly was fascinated with killing sprees and suspected he was undergoing psychological treatment. It was a "classic shooting rampage," according to prosecutor Steinkraus Koch. Police found a book in his apartment called 'Amok im Kopf: Warum Schüler Töten', which translates as 'Rampage in the Head: Why Students Kill'.
Sonboly had no criminal record but was known to the police as a victim of bodily harm and theft.
The attack took place on the fifth anniversary of the Anders Breivik killings, which caused the death of 77 people in Norway and police are investigation any link to the jailed right-wing killer. Although authorities said to was too soon to talk about any direct link.
Munich shooter not related to Isis
No connection has been found to the Isis-claimed axe attack which took place earlier in the week on a train, injuring five people.
Investigators believe Sonboly was working alone but will look into how he obtained the weapon. He used a nine millimetre Glock 17 pistol - used by security forces around the world - to carry out the attack and also carried an extra 300 rounds of ammunition. He later turned the unlicensed weapon on himself and his body was found on a side street near the shopping centre where the shooting took place.
Robert Heimberger, head of Bavaria's criminal police, said it appeared Sonboly had hacked a Facebook account and sent a message inviting people to come to the McDonald's near the shopping centre for a free giveaway.
The posting, sent from a young woman's profile, urged people to come to the mall at 4 pm, and said: "I'll give you something if you want, but not too expensive."
Mr Heimberger said: "It appears it was prepared by the suspect and then sent out." The woman later reported that her account had been hacked.
Police have asked members of the public with videos of the event to submit to the footage. One such video was posted online and showed the person filming from a balcony engaging verbally with the suspect on the rooftop of the mall parking structure. The shooter at one point yelled, "I'm German."
Munich gunman I am German
An estimated 2,300 police officers were on the streets on Friday night as part of a major security operation responding to the attack. Bus and train networks were suspended and the main railway station was evacuated.
The emergency services in Munich received 4,310 emergency calls from when the attack began at 5.52pm until midnight.
The authorities have stressed there is no reason not to visit Munich or to cancel events in the city. An emergency number has been issued for people affected or concerned about friends and family: 0049 89 2910 1910.
Register for free to continue reading
Registration is a free and easy way to support our truly independent journalism
By registering, you will also enjoy limited access to Premium articles, exclusive newsletters, commenting, and virtual events with our leading journalists
Already have an account? sign in
Register for free to continue reading
Registration is a free and easy way to support our truly independent journalism
By registering, you will also enjoy limited access to Premium articles, exclusive newsletters, commenting, and virtual events with our leading journalists
Already have an account? sign in
Join our new commenting forum
Join thought-provoking conversations, follow other Independent readers and see their replies